Ever since the New York Giants drafted University of California quarterback Davis Webb in the third round of the NFL draft, people have been speculating if the Giants wasted a pick.
Many believe the New York Giants should have used the third round pick on a position of need such as the offensive line or linebacker. 
Webb had a solid season at Cal last year throwing 37 touchdowns to 12 interceptions. But he is viewed as a project that will take years to develop.
Typically when it comes to the draft, teams typically believe their first three draft picks can be potentially start that season. That obviously won't be the case with Webb.
Even former Giant and NFL Network analyst Shaun O'Hara put in his two cents about the Giants drafting Webb.
"You're going to draft a quarterback that's not going to play for three to four years? Eli (Manning) hasn't missed a game in his entire career—not one game. They still have some holes on the offensive line."
"I look at this draft and I can't believe that they're again not going to help out on the offensive line, create more competition," O'Hara said. "To me, that third-round pick was a waste. I think that quarterback Webb, as good as his arm is, is not going to see the field.
O'Hara comments certainly have merit because as it's been well documented, the Giants biggest issue over the past few seasons has been the offensive line, not the Eli Manning.
Even though Manning is 36 years old, like O'Hara stated he's never missed a game and hasn't shown any signs of physical regression. He has thrown for over 4,000 yards in each of the last three seasons, and has thrown 91 touchdowns to 44 interceptions during that span. If the Giants offensive line were more stable, Manning's numbers would be even better.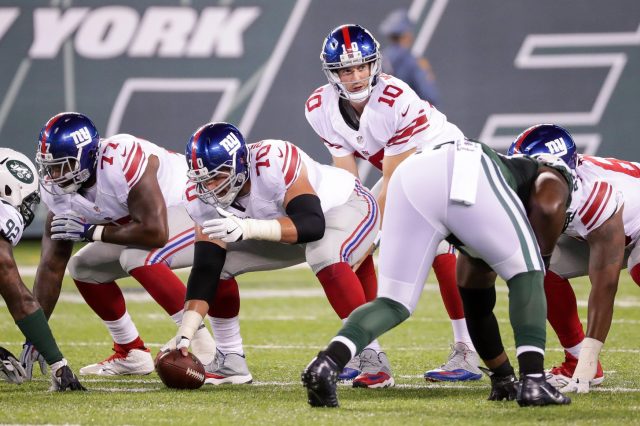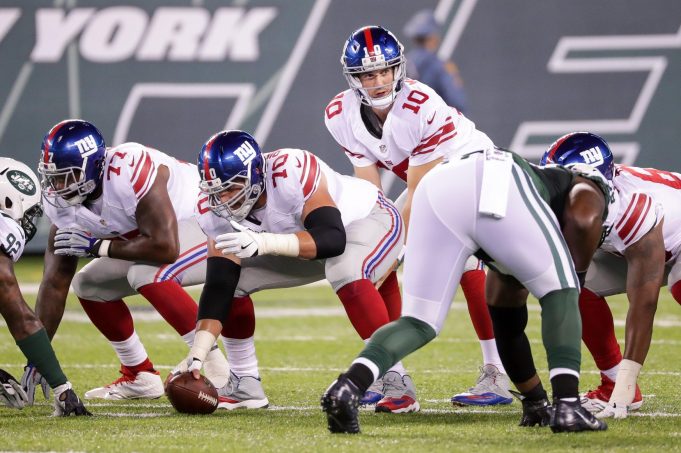 When you factor in that other quarterbacks in the league that are older than Manning are still going on strong Tom Brady (39) and Drew Brees (38), there's no reason to believe that he can't play at a high level and their age and possibly beyond.
Even if something disastrous were to happen this season and Manning was unable to continue his consecutive game streak, Webb wouldn't even be the backup. That role is filled by former New York Jet Geno Smith who although has had a shaky career is far more equipped to come in and help the Giants this season than Webb.
But let's say things hold true to form and Manning continues to his consecutive game streak. Then when he's contract is up after the 2019 season, the Giants will be left with difficult decision. Either give the then 39 year old Manning a new deal, or turn over the reins to the unproven Webb in the final year of his four year contract.
There is an option for the Giants to opt out of Manning's contract following the 2018 season according to Spotrac, but opting out of a contract of the best quarterback in the history of the franchise wouldn't make sense, and wouldn't sit well with the Giants fan base.
Franchise quarterbacks don't grow on trees and it can take years or even decades for teams to find a true franchise quarterback. It took the Giants 11 years after Phil Simms was released after the 1993 season for them to find their next franchise quarterback when they traded for Manning on Draft Day in 2004.
We'll see over the next few years how Manning performs and if Webb will see any playing time. But as of right now The Giants drafting Webb in the third round seems to be a questionable decision to say the least.