NYCFC made a big statement in their victory over Columbus as they earned it without the help of MLS MVP David Villa. 
Since his arrival at the club, David Villa has established himself as not only New York City Football Club's most valuable player, but arguably that of the entire MLS. The striker registered 18 in NYCFC's first ever season and went on to grab 12 goals in 33 appearances as well as to claim the MLS's MVP award. He has started his third season with the club on a similar level, scoring five in seven matches.
After the news of his illness broke out prior to NYCFC's fixture away to Columbus, confidence must have surely drained among the fanbase. The loss of such a player would limit the quality of every other side in the MLS. However after the Blues earned a 3-2 victory despite his exclusion from the team sheet, supporters may have gained a sense of security due to the circumstances of the win.
The Yankee Stadium based side's three goals are pretty impressive given the absence of the prolific Spaniard. The scoreline certainly doesn't indicate any struggle to attack.
The ease at which NYCFC created chances is actually some a surprise in the context of their poor recent attacking displays. On countless occasions, most recently a 2-1 defeat at home to Orlando, the Boys in Blue have found it difficult to break the defense of their opponents down. This struggle has been evident since the opening day of the season and has contributed to its fair share of disappointing results.
Yet Patrick Vieira's men have managed to score more than twice only in this match and in their 4-0 victory over D.C United in the home opener. The fact that Villa played no part in one of these two goal scoring accomplishments is rather astonishing.
In fairness, Villa is far from his NYC's sole attacking outlet. While Jack Harrison and Tommy McNamara are far behind in terms of quality, they still provide plenty in the attacking third. Harrison has scored four goals in eight matches to mark a bright and promising start to the season, while McNamara has looked lively throughout the early weeks of the year.
However, Villa is without a doubt, NYCFC's best player and one on whom the club has depended to a great degree since its introduction to Major League Soccer. The ability to perform well without his input should provide reassurance in the club's level of depth and challenge for honors this season.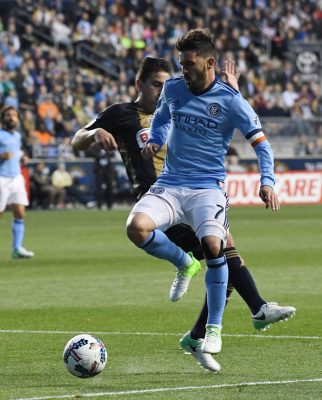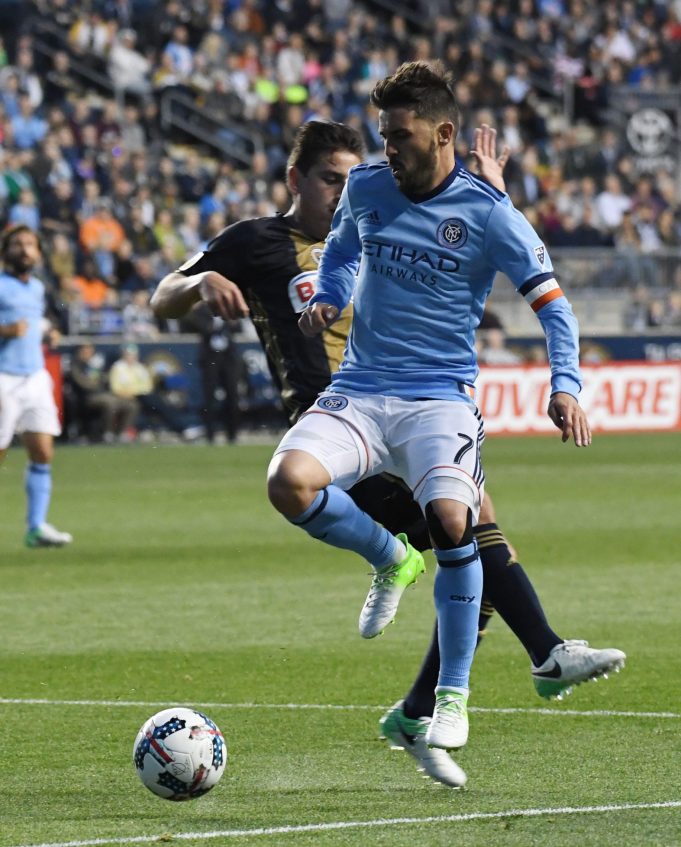 The record of last weekend's opponents says even more about NYC's win. While Columbus have been dreadful on the road, they remained unbeaten at home before last weekend and had earned victories in four of five home matches. A victory at the Mapfre Stadium is always impressive, but especially so when the visiting side's best player sits it out.
Even Columbus's second goal had resulted from Alexander Callens' individual error rather than the flow of play.
NYC have already demonstrated that they maintain the talent to win without star forward, even in difficult venues. While almost any side on the planet would hope to have Villa lead their line, too heavy a reliance on any player is a dangerous game to play over the course of an entire season. Quality alternatives must always be available for any team, even Barcelona if they are to take in silverware at the end of the season.
If Patrick Viera and New York City FC are to build off of last season, they will hope that the recent victory will provide a template for similar circumstances and productivity in the final third.
They certainly have the quality. It's now time to see the correlation of this quality to results become frequent.