Two years ago, the New York Giants traded in round two and selected a cornerstone talent. They should try their luck once more. 
A
s the days drew closer to the NFL Draft, one thing was clear: The New York Giants could go in a number of directions at 23.
The most glaring concern was the offensive line. The organization added D.J. Fluker during the offseason but bringing in another big man would only further depth and versatility to the position. The linebacker corps exceeded expectations in 2016 but still lacks a game-changing talent. Johnathan Hankins now playing in Indianapolis combined with the team's love for pass rushers made the defensive line an option as well.
Tight end, too, was an area of need. And that's the direction General Manager Jerry Reese decided to address.
O.J. Howard came close but was ultimately selected by the Tampa Bay Buccaneers at 19. Offensive tackle Garett Bolles, linebacker Jarrad Davis, and defensive end Charles Harris all piqued the Giants interest but were taken — in order — before the organization was on the clock.
And with the 23rd pick, Evan Engram became a member of Big Blue.
His addition to the roster will excite fans. On top of Odell Beckham, Sterling Shepard and Brandon Marshall catching passes from Eli Manning, he will add a dynamic that hasn't been seen in East Rutherford since Martellus Bennett came to town. Engram may not be an asset in the blocking game but is a matchup nightmare, athletic freak, and will provide the offense with yet another playmaker.
Yes, Reese addressed a pressing need. But if the Giants really want to compete for a Super Bowl next season, he must pull off some draft day déjà vu.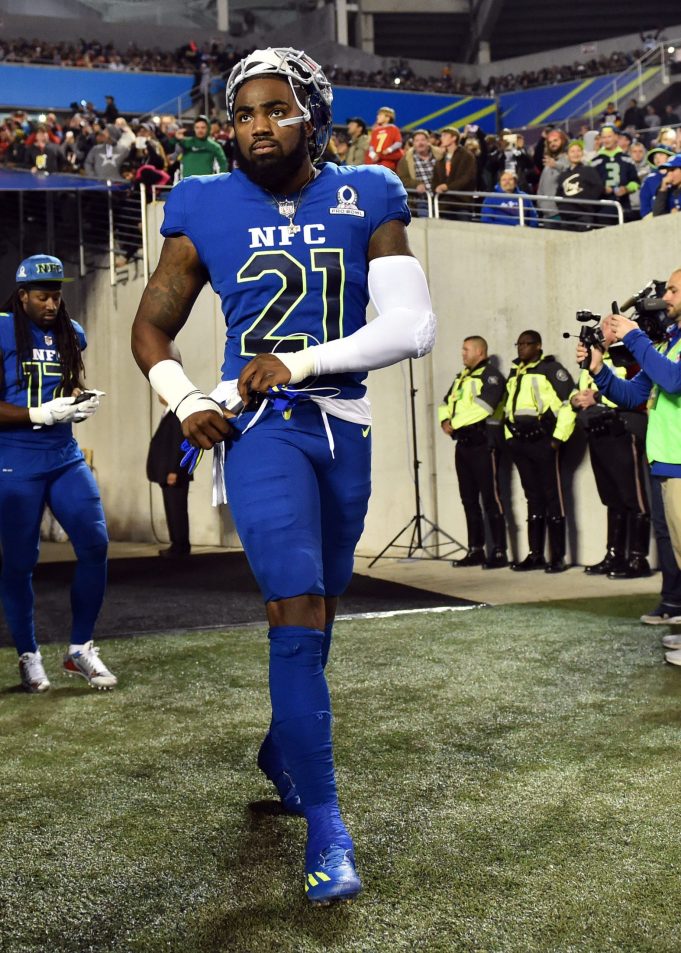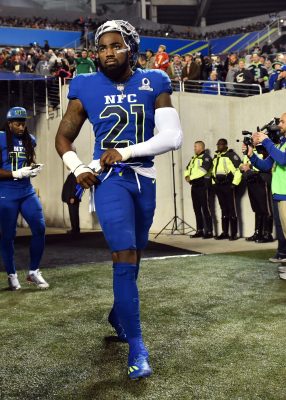 It was just two years ago when the front office worked out a deal with the Tennessee Titans to move up seven spots to kick off Day 2 of the NFL Draft. They had to surrender their own second round selection in addition to a fourth-round pick and a seventh-round pick; but at this point, it was certainly worth it.
They were able to select Landon Collins.
The safety went from an enigmatic talent in year one and turned into the most dominant defender on the roster during his sophomore campaign. Collins finished the season with 125 tackles, five interceptions, two sacks, 13 passes defended, and a touchdown, en route to a first-team All-Pro nomination.
Will a trade ensure Reese and the Giants an impact player? No — especially if you try and compare it to Collins. But New York is close. It could be worth the risk.
A trade to the top of the second round could take them to the next level.
The first day of this year's draft was a shocking one filled with a number of surprises; and with that, there will be a number of top-tier youngsters the front office could target if they decide to move up.
Zach Cunningham was a named linked to the Giants at 23 in a number of mock drafts. The Vanderbilt product is still a raw talent but it's hard to deny that he's a difference maker in the middle of the defense. Cunningham ranked third in all of college football with 125 total tackles in 2016 and has the athleticism and ability to cover tight ends on a weekly basis. He would come in and immediately make the Giants defense better.
Although Bolles and Ryan Ramcyzk are already taken, both Cam Robinson and Forrest Lamp are still available. Robinson — the starting left tackle for the University of Alabama — has had his instincts questioned at times but has the size and skill to play either tackle position. Lamp may not have suited up for a powerhouse collegiate program but was dominant for Western Kentucky. Questions about his size have many believing he'll have to move from tackle to guard but that worked out just fine for Zack Martin, Kyle Long, and current Giant Justin Pugh. Either Robinson or Lamp would automatically upgrade the offensive line.
Character concerns are far from the organization's forte. But there are players that could be a risk worth taking.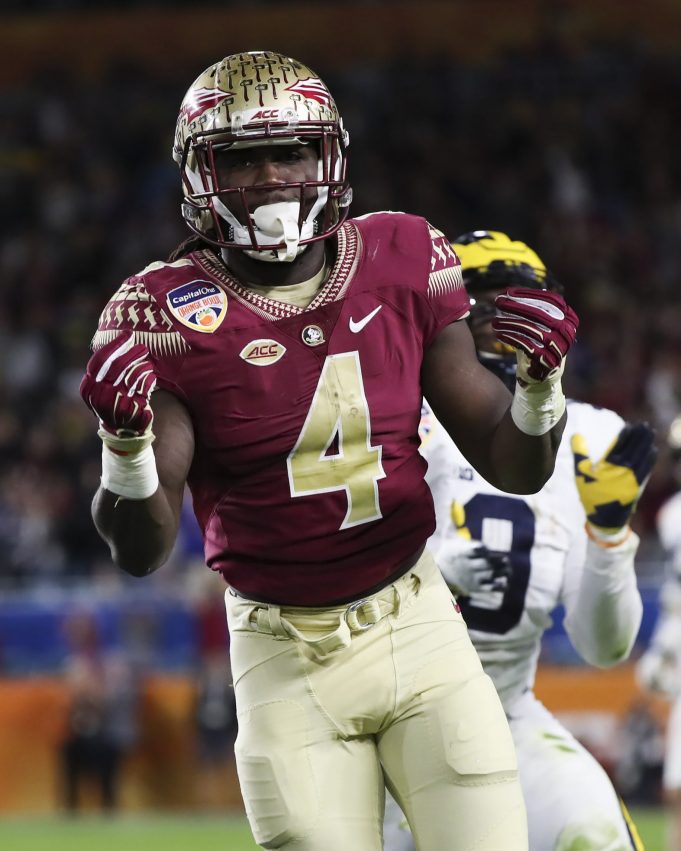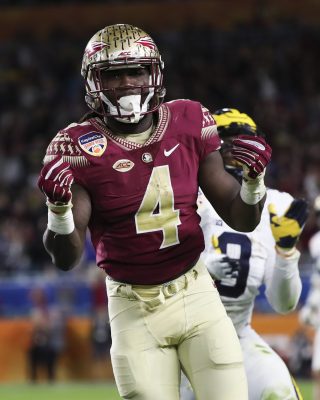 Running Back Dalvin Cook's rap sheet has scared a number of teams — hence why he's still available. But the former Florida State standout is arguably the best player at his position in the entire draft and could make a potent one-two punch with Paul Perkins.
Malik McDowell — a defensive tackle out of Michigan State — has had his work ethic and technique frowned upon on a frequent basis, which is why it's no surprise he's still available. But when he's on top of his game, he's a Pro Bowl-level talent. If Reese wants to pair a pass-rusher next to Damon Harrison, McDowell fits the bill.
Could the Giants still land a productive player at 55? Sure. Hankins, Weston Richburg, Collins, and Sterling Shepard were their Day 2 selections over the last four years.
But why risk it? Manning's window is closing. The NFC East is open for the taking.
And who knows? Maybe Reese can strike second-round gold once more.