New York Giants GM Jerry Reese surprised everyone with the selection of Ole Miss TE Evan Engram in the first round of the 2017 NFL Draft. 
T
he New York Giants saw past the temptation to reach for a player at a position of need, such as offensive line, in order to make their team more diverse and dynamic. They did that by selecting Ole Miss tight end Evan Engram with the 23rd selection in the NFL Draft Thursday night. 
They bypassed several players that had been linked them over the past several weeks, such as Wisconsin OT Ryan Ramcyck and Miami TE David Njoku in order to take Engram, who was rated a late first, early second round talent. But as we know, the Giants have their own board and usually stay true to it.
Reese would not elaborate on any attempts he and his staff made in regards to trading up to secure the services of Utah OT Garret Bolles, taken 20th by the Denver Broncos, but did say he did not try to trade up for Alabama TE O.J. Howard, who was selected 19th by the Tampa Bay Buccaneers.
Asked about how he thought the first round played out, Reese was his usual matter-of-fact self.
"It played out just like most first rounds," he said. "This draft was a little different because we thought that guys would come off of the board all over the place and it did that. There were a lot of uncertainties about a lot of players with respect to some off the field issues, some injury issues, different issues like most drafts have, but I don't think that anyone was surprised about anything that happened."
Except us. No one we can find had Engram rated higher than Njoku or Ramcyck, but maybe they should have after Reese and his top college talent evaluator, Marc Ross explained their reasoning behind taking Engram.
"I won't talk about Njoku versus what we liked about Evan," Ross told the media on Thursday night. "What we liked about Evan was his versatility, his feel for the game, his polish, his hands, his route running and his experience. Those were the things that we really liked about him.  Anytime you can get somebody who can make first downs and score touchdowns, that helps out the offense. It helps everybody out. The coaches are really excited to add a guy like this. The more weapons you have, the harder you are to defend, and hopefully, it will come to fruition like that."
Reese agreed. The Giants saw a player that could come in and help them open up their offense. In 2016, they struggled against defenses that lined up in two-high safety alignments. They had no player who could occupy the middle of field and demand respect. No one who could "take the top off." Now they have two — Engram, who is 6-foot-3, 237, and veteran free agent WR Brandon Marshall, who stands 6-foot-4.
The Giants haven't taken a tight end in the first round since 2002 when they selected Miami's Jeremy Shockey 15th overall. At the time, GM Ernie Accorsi used the word "weapon" to describe him.
Engram is not your traditional tight end but more of a "tweener" like Washington's Pro Bowler Jordan Reed. I'll take that comparison every day.
"We liked him because, again, we feel like he is a weapon in the offense," Reese said. "We think that this guy can be a weapon and he is versatile and you can use him in a lot of different ways and our coaches are extremely excited about getting a guy like this in our offense."
And they should be. Engram can line up anywhere, including in the backfield. His 40 yard dash time of 4.42 is eye-popping for a player of his size and his ability to run routes and his solid hands just sealed the deal for the Giants.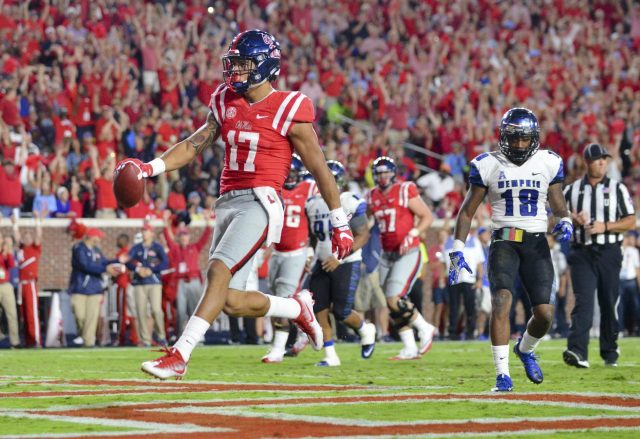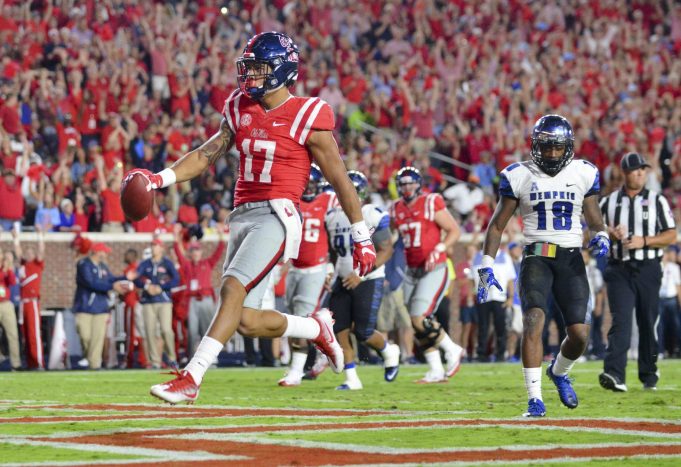 For those who are whining about not taking an offensive lineman, you have a legitimate beef. The Giants need a tackle, but there is no one in this draft that is going to unseat incumbent LT Ereck Flowers. Any tackle they drafted, or will draft (there's still six rounds to go, you do realize that) will challenge for the RT job.
Flowers just turned 23 this week and the Giants are still very much locked into him.Flowers took a step back in 2016 for several reasons. The Giants changed offensive line coaches, for one. His concentration level seemed to drop. Now, with his job in jeopardy somewhat, and two full NFL seasons under his belt, the light will hopefully go on.
But the Engram pick fits Reese's goal to make the offense both bigger and more dynamic. Last year, they were very predictable, slow and small. This year, that won't be the case.
The addition of Engram checks all of those boxes. Marshall adds a big red zone and first down target. The Giants played 2016 without a fullback and a blocking TE. They signed Rhett Ellison to handle both. Check, check. They added a big, physical offensive lineman in D.J. Fluker and will likely add a few more over the next few days. They signed RB Shaun Draughn, a veteran who knows his way around the red zone and let's not forget that Shane Vereen missed three quarters of the season last year.
The Giants got better last night. And they'll continue to do so tonight and tomorrow. Don't get hung up about the offensive line, which was not ranked 32nd by Pro Football Focus as people would have you believe. They were ranked 19th. Right in the middle. Yes, they could use upgrades, but there really aren't many players in this draft that Reese should turn over the apple cart to get.