In 2016-2017, Travis Hamonic set career lows in +/- and was a defensive liability. However, it's not time to give up on him just yet.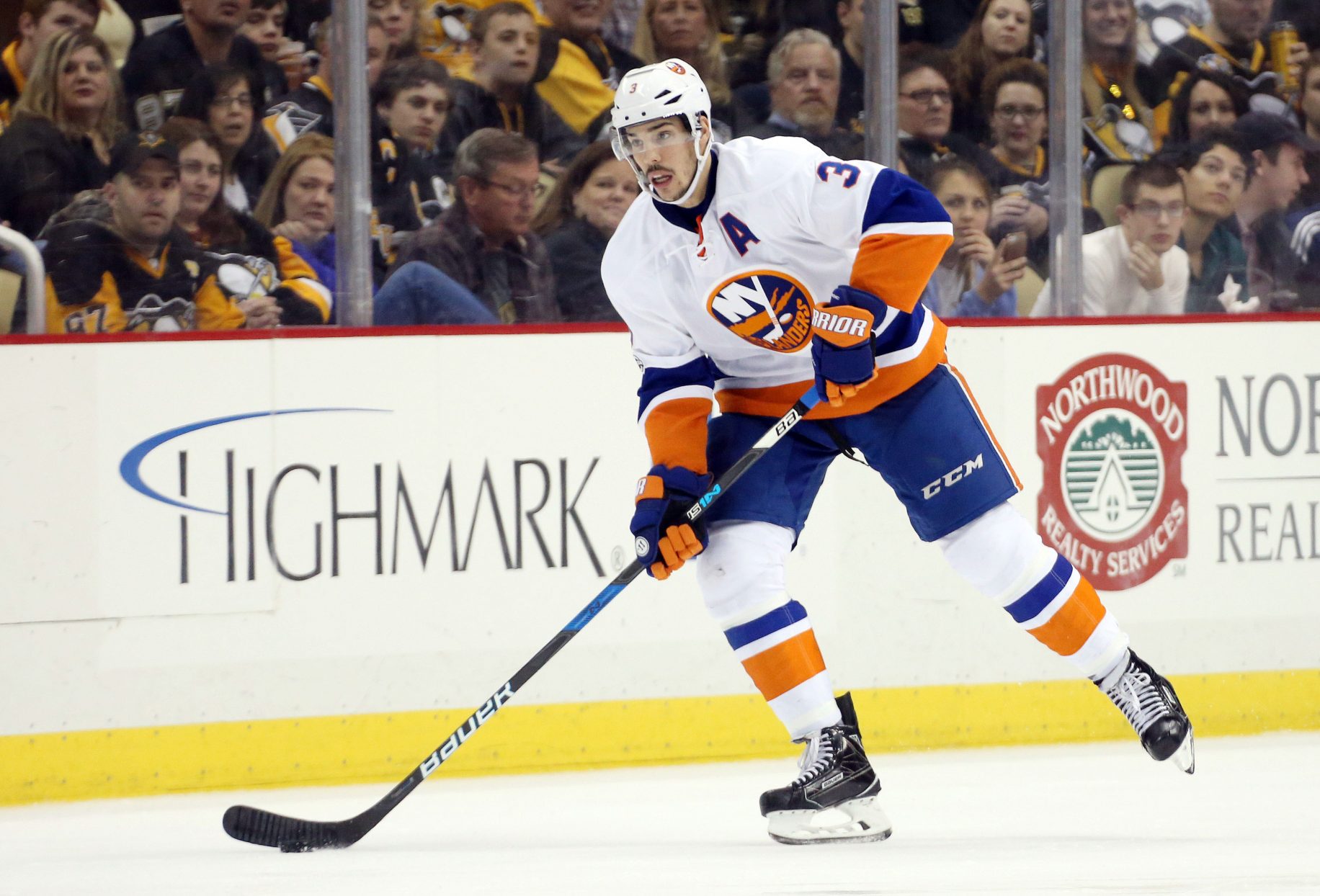 What Went Wrong?
It's no secret that the past two seasons have been unkind to Travis Hamonic. In 2015-2016 the young defenseman requested a trade to a Western Conference team to be closer to his family for personal reasons.
When news broke of his trade request, it put the Hamonic's personal issues into focus making it unavoidable for the media to constantly bring it up to him. This undoubtedly factored into his decline that year, especially when comparing stats from the year before. Last season his play suffered even further, bringing his stats down to a -21 on the +/- chart, his career worst and a team-low.
What could have prompted such inconsistency?
For starters, the team overall had an abysmal October – December and everyone's stats suffered. Everyone. From Thomas Greiss to John Tavares, no player looked good outside the Calvin deHaan – Dennis Seidenberg pairing.
Then, the phase of the infamous Nick Leddy – Travis Hamonic pairing was born.
This pairing was impressively destructive, combining at one point for a combined -30 at one point during the season. Night after night former head coach Jack Capuano would essentially oversee the pair with a blindfold on his head and keep reiterating "they'll figure it out".
The key difference is, when the pair was split, Leddy's stats eventually returned to normal. Hamonic, on the other hand, continued to look lost and didn't find much consistency with any defensive partner, leading him to finish with the stats he did.
Patience
Just like Hamonic did with the Islanders, it's time for the organization to give their stud defenseman a second chance.
Yes, Hammer has been a burden on the team for the past two seasons. But he deserves one last chance to clear his head, get back to the drawing board and impress the Islanders once more.
With consistency right from the get-go, Hamonic can easily bounce right back to his reliable self, he has all of the history to prove it. Fans are quick to forget when Hamonic first received his call-up that he was arguably the most reliable defenseman on the ice.
It also goes without saying, that if he continues to regress during the first 20 or so games of 2017-2018, that he should be moved immediately. His trade value has already diminished to almost nothing if the Islanders decide to move him down the line. If he falters, there are at least three kids eyeballing his roster spot, and he knows that.