Next up on the New York Giants 2017 NFL Draft Diaries is powerful Kentucky offensive linemen Forrest Lamp.
T
he 2017 NFL Draft is only a day away, which means that NFL Draft Diaries is winding to a close. This series has covered a multitude of different players that could be first round picks by the New York Giants, who have the 23rd selection in the Draft.
So far, we've covered a lot of players, at several different positions: quarterback (Deshaun Watson), running back (Christian McCaffrey, Dalvin Cook), tight end (David Njoku, Evan Engram), offensive line (Cam Robinson, Ryan Ramczyk), Defensive line (Taco Charlton, TJ Watt), and Linebacker (Haason Reddick, Jabrill Peppers).
Today, we're looking at Western Kentucky offensive lineman Forrest Lamp, an early contender for best name in the entire Draft. However, Lamp is also a terrific football player that projects very well to the NFL.
But does he project well to the Giants? Justin Pugh is already solidified at left guard, and Bobby Hart was solid at right guard as well. While offensive line is a key concern for the Giants, it's mostly because of their tackle situation — Ereck Flowers and Marshall Newhouse did not cut it last season.
Lamp was a four year starter at left tackle in college, but projects as a guard in the NFL. Let's take a look at his strengths and weaknesses.
Strengths:
Lamp has all the technical ability to be successful at the next level. His handwork and footwork is off the charts. He's very athletic and nimble, and has a great mind as well: His patience and ability to make adjustments mid-play suggest that despite his lack of frame, he should be a very effective guard, both through run blocking and pass blocking.
Lamp is also very durable: he started every game for his team at left tackle over the last two seasons, and earned third team All-American honors from the Associated Press his senior season.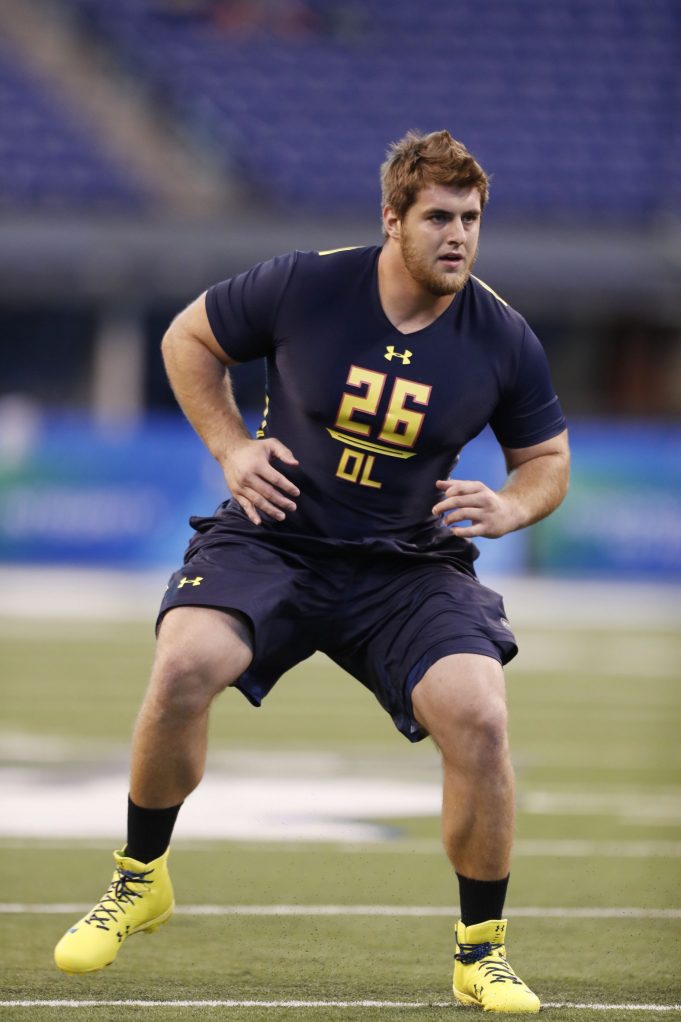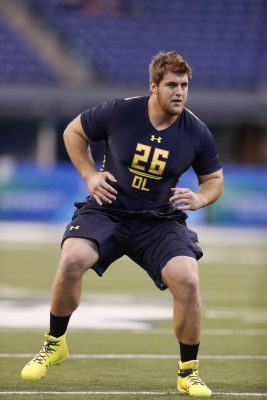 Weaknesses:
A lot of Lamp's weaknesses come down to his frame. He has a compact build, which gives him a lack of length, and his lack of a big frame will prevent him from bulking up. As a result, he will likely have to stay on the inside at the next level, even if he was a four year starter at left tackle. As such, expect an adjustment period.
Should the Giants Draft Lamp?
Lamp projects as a plus offensive guard, but his physical limitations may prevent him from playing at tackle — remember, the criticism of Justin Pugh when he was drafted was his lack of length, which is why he plays at guard instead of tackle.
While Lamp projects as a first round talent, the Giants should be alright at guard moving forward — despite the draft lacking a bevy of elite tackles, that still should take priority.
Overall, due to the lack of need for a guard, I don't think the Giants should take Lamp, but with that being said I wouldn't be surprised if they did if he was on the board: Lamp projects as a mid first round pick, and if he fell to the Giants at 23, it wouldn't be the worst pick in the world.
Verdict: Not a position of need, but it could happen if he falls
https://www.youtube.com/watch?v=frRB0b5lNUc