Next up in the New York Giants NFL Draft Diaries is Clemson quarterback Deshaun Watson. Could he actually last until pick No. 23?
A
s we move closer to the NFL Draft, we move closer to the end of Draft Diaries. Today, we look at Clemson quarterback
Deshaun Watson
.
Yes, Deshaun Watson. The quarterback who just won the National Championship with Clemson, staging one of the best performances of all time in a title game.
Yes, the Giants have a quarterback. But Eli Manning is 36-years-old, and in case you didn't realize last season, he spearheaded an offense that couldn't score over 20 points to save their life down the stretch.
Watson might be a controversial selection. With so many other positions of need, why draft a player that probably won't sniff the field during the regular season for at least two years?
However, there is a lot of upside with this pick. Lets take a look at his strengths (and weaknesses).
Strengths:
Where to begin. How about leadership? Watson led his team into battle against mighty Alabama twice, and gave them two terrific games, including a victory this season. He can inspire his teammates, he's a natural leader, and he has all the heart you'd want out of a quarterback.
He also has the best pedigree of any quarterback, by a mile. He's a national champion. He's a Heisman finalist. He led Clemson on not one, but two touchdown drives late against the best defense in the country to steal victory against the mighty Crimson Tide.
He also has the necessary height to see over the offensive line. He has plus athleticism, and projects as an effective dual threat quarterback. His arm strength and accuracy aren't perfect, but they aren't defunct by any means.
At the end of the day, Watson has the "it" factor. Looking at the other quarterbacks in this draft class, and I don't see a single one that has it.
Weaknesses:
Watson has struggled with inconsistencies throughout his college career, both with his field vision and his decision making, according to NFL.com. Some quarterbacks, like Aaron Rodgers, are able to see plays develop before they unfold, and have the vision to pick out passes that other quarterbacks wouldn't even dream of. Watson doesn't have that gift, unfortunately, and that strength is not something you can teach.
He needs to improve his throwing accuracy, as well, especially on crossing routes and slants. He is a little slender, and despite being athletic, might be a bit fragile if he takes a heavy hit.
He also has trouble with improvisation when a play breaks down — I hate to compare anyone to Aaron Rodgers, especially twice, but don't expect Watson to make something out of nothing quite like Rodgers.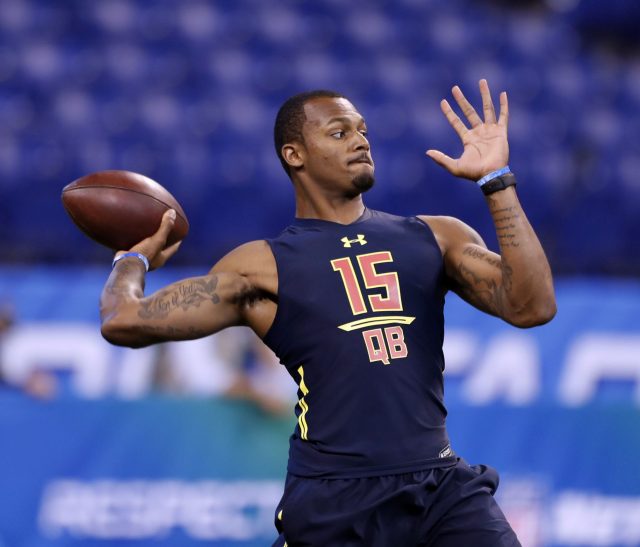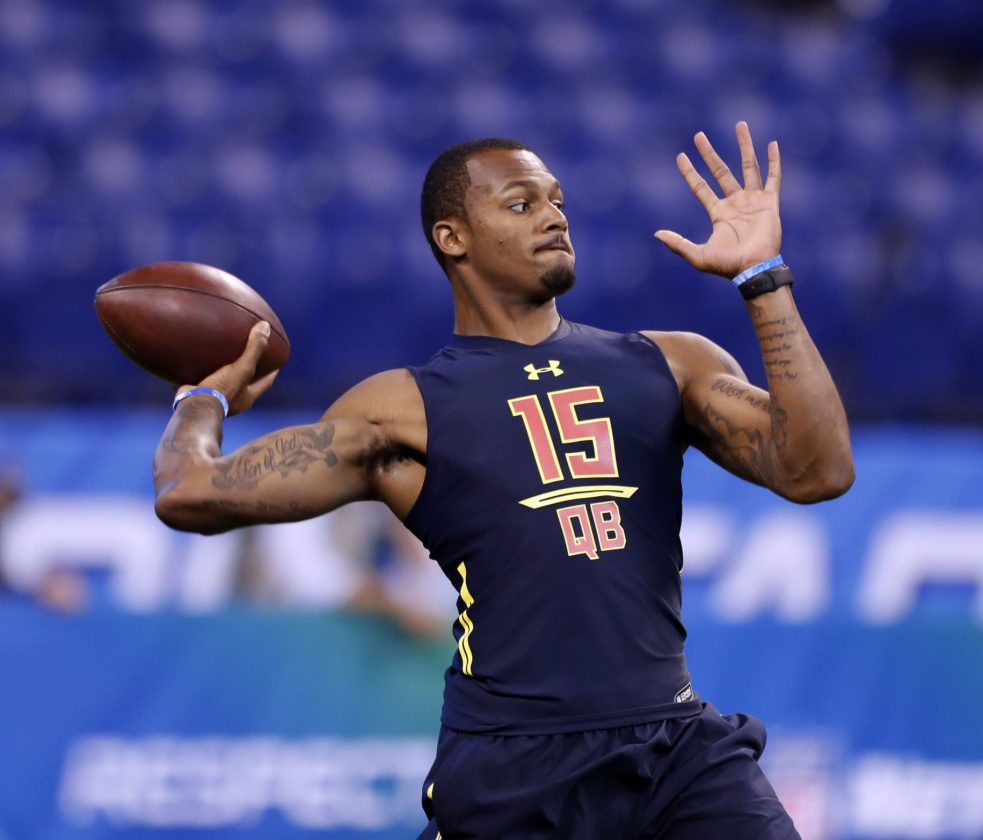 Should the Giants Draft Watson?
Honestly, I wouldn't be upset if they did. While they have a lot of needs, this is still an 11-5 team that has a relatively young core. However, like previously stated, they have a 36-year-old quarterback. Watson isn't perfect, but his intangibles and winning pedigree are off the charts. He would benefit greatly from learning from Eli for a few years, as well as practicing with Odell Beckham and Brandon Marshall.
One day, Watson might be a teams quarterback of the future. The dude just knows how to win.
Why not with the Giants?
Verdict: Why not?