Here are three players Jerry Reese and the New York Giants can take 23rd overall in the NFL Draft who aren't offensive linemen. 
T
he consensus coming into this year's draft was that the New York Giants had to take on offensive lineman with the 23rd pick. After all, the offensive line was clearly the biggest issue for the Giants last season.
But on Thursday in his interview session with the media, general manager Jerry Reese said that he's keeping all of his options open about who they'll take at 23. He also mentioned that he believes the newly acquired D.J. Fluker can play tackle or guard and that he hasn't ruled out Ereck Flowers being the Giants left tackle in 2017. His exact words were "We'll experiment in the spring.
His exact words were, "We'll experiment in the spring."
He then closed out the session by saying the Giants will take the best player available with the 23rd pick.
Based on Reese's statements, it's far from a lock that the Giants will take one of the top offensive linemen in this year's draft (Ryan Ramczyk, Garett Bolles, Cam Robinson).
So if the Giants don't take an offensive lineman in the first round, who will they draft?
Here are three players the Giants could take with the 23rd pick who aren't offensive lineman: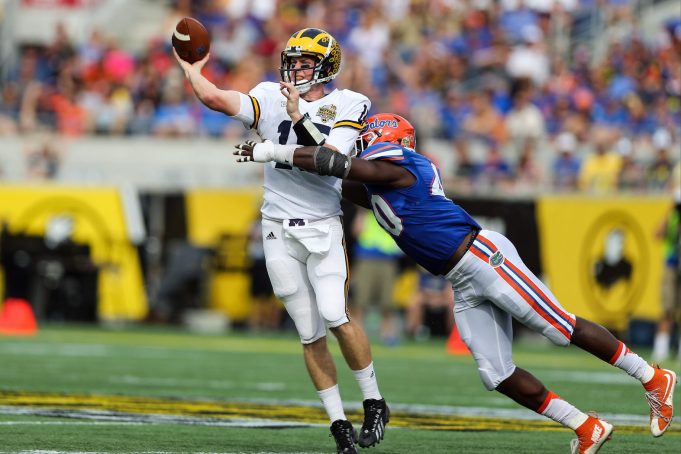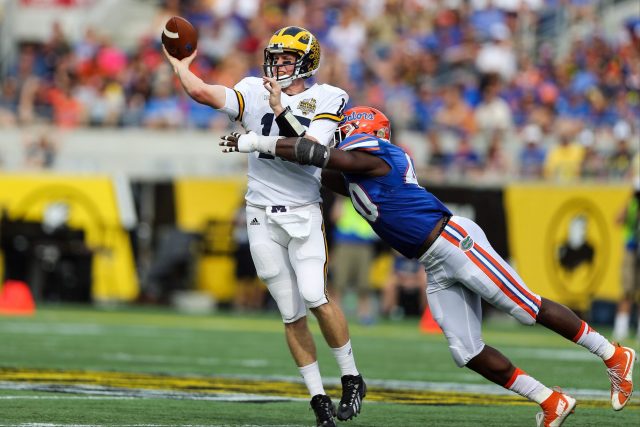 The Giants haven't taken a linebacker in the first round since Carl Banks in 1984, but that could all change this year as the Giants are in need of a playmaker at linebacker. It's the only position on the Giants where they did not have an NFL All-Pro last season. The Giants have liked what they see in Jarrad Davis, and he could be the perfect fit for Steve Spagnuolo's defense.
Davis has a ton of experience having played in every game for the Florida Gators when he was a true freshman in 2013.
Last year, despite missing 3.5 games due to a leg injury, Davis finished the season with 60 tackles and was named second-team All-SEC. His best game came against Vanderbilt on Oct. 1 when he registered 15 tackles.
He finished his college career with 201 tackles and 20 of those were for losses.
Davis is athletic with long arms and a quick burst that makes him an ideal blitzer. More importantly, he's a good tackler. Right now, it's hard to say if he would be best as a weak side linebacker or middle linebacker in the Giants scheme, but he would be a welcomed addition to Big Blue.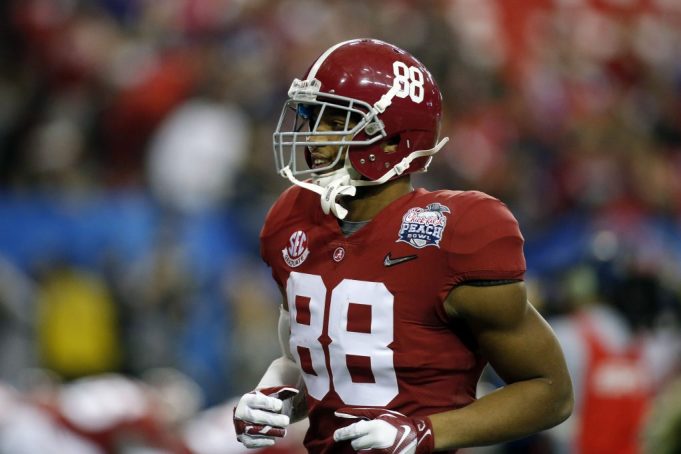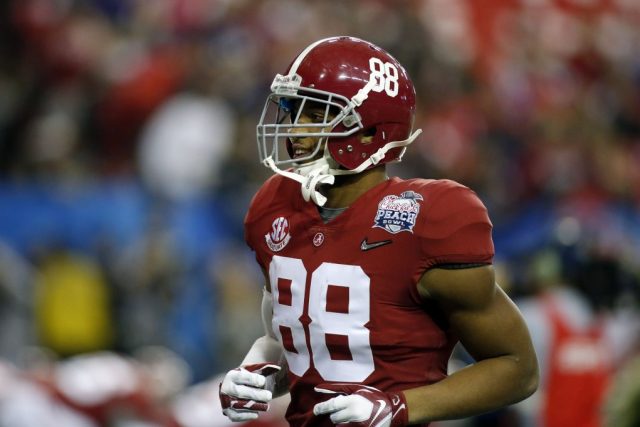 The Giants have not had a tight end that has been named to the Pro Bowl since Jeremy Shockey in 2006. For the past few season, the Giants have not had a true number one tight end that can catch and block. O.J. Howard can end the Giants tight end woes as he is clearly the best tight in this year's draft and has game-changing ability.
In his four years at Alabama, Howard caught 114 passes for 1,726 yards and seven touchdowns. He was also named the 2016 National Championship Game Offensive MVP when he racked 208 receiving yards and two touchdowns in Alabama's 45-40 win over Clemson. Consider Alabama is not a passing offense, these feats by Howard are quite impressive.
At 6-foot-6 and 251 pounds, he has the physicality that the Giants need from the position and with his 4.51 40-time, it will be hard for linebackers to defend him one on one. Adding Howard to go along with Odell Beckham Jr., Brandon Marshall and Sterling Shepard would be too much offensive power for teams to deal with. The only question is whether or not he'll be there at 23? If he is, the potential of added him to an already dynamic offense will be too hard to pass up.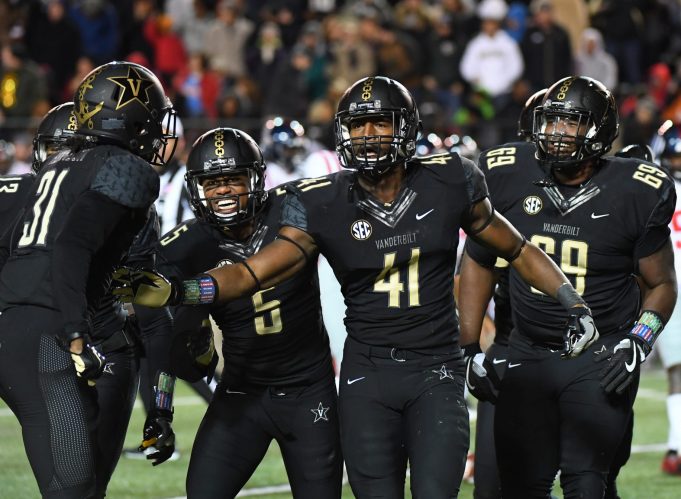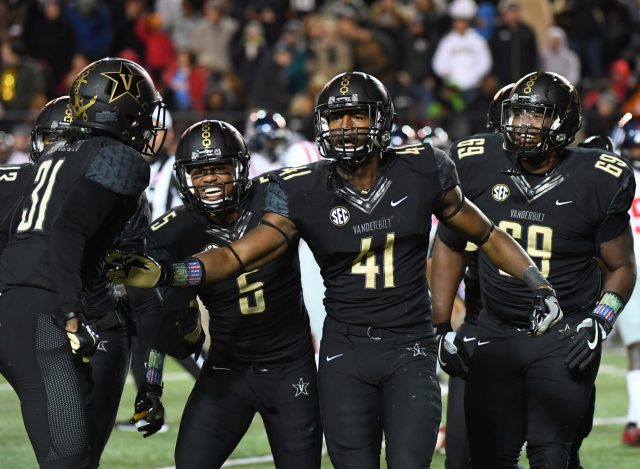 A player that has been mentioned over the past several weeks as an option for the Giants at 23 is linebacker Zach Cunningham. He a reputation for having great awareness as in his three years at Vanderbilt he amassed 256 tackles, 36 of those for losses.
He was named First Team All-SEC in 2015 and 2016, and First Team All-American in 2016.  Seven times last season, he had 10 or more tackles, with his best game against the Georgie Bulldogs where he had 19 tackles in Vanderbilt's 17-16 win.
He has great athleticism and speed and can go from sideline to sideline. With the Giants having one of the best front four in the NFL and preoccupying offensive linemen, he should have no trouble finding the ball carrier in the Giants 4-3 scheme. One knock on Cunningham is that he will need to work on his strength to excel at the next level. Don't be surprised if his named is called at 23.