General Manager Garth Snow must decide on two netminders to keep for the 17-18 season. An issue seemingly resolved in December has more questions after Jaroslav Halak won six straight starts to end the season.
The three-goalie monster may be dead (for now), but there are still complications in the crease for the New York Islanders.
An issue which seemed concluded and put to rest in December (with Thomas Greiss as the starter and JF Berube backing up) got more complex when management realized that the young goaltender could not be trusted in games.
To make matters more complicated, the Islanders inked goaltender Thomas Greiss to a three-year, $10 million deal in January.
This seemed to solidify Snow's decision to ride with Greiss. But after Jaroslav Halak was recalled in late March, he won all seven games he started including six consecutive starts.
Snow has decisions to make, and it boils which starter he will roll with. Alternatively, Snow could decide to keep both goalies to start the season (as he should have initially).
Looking at each goaltender by the numbers here's how they break down.
Jean-Francois Berube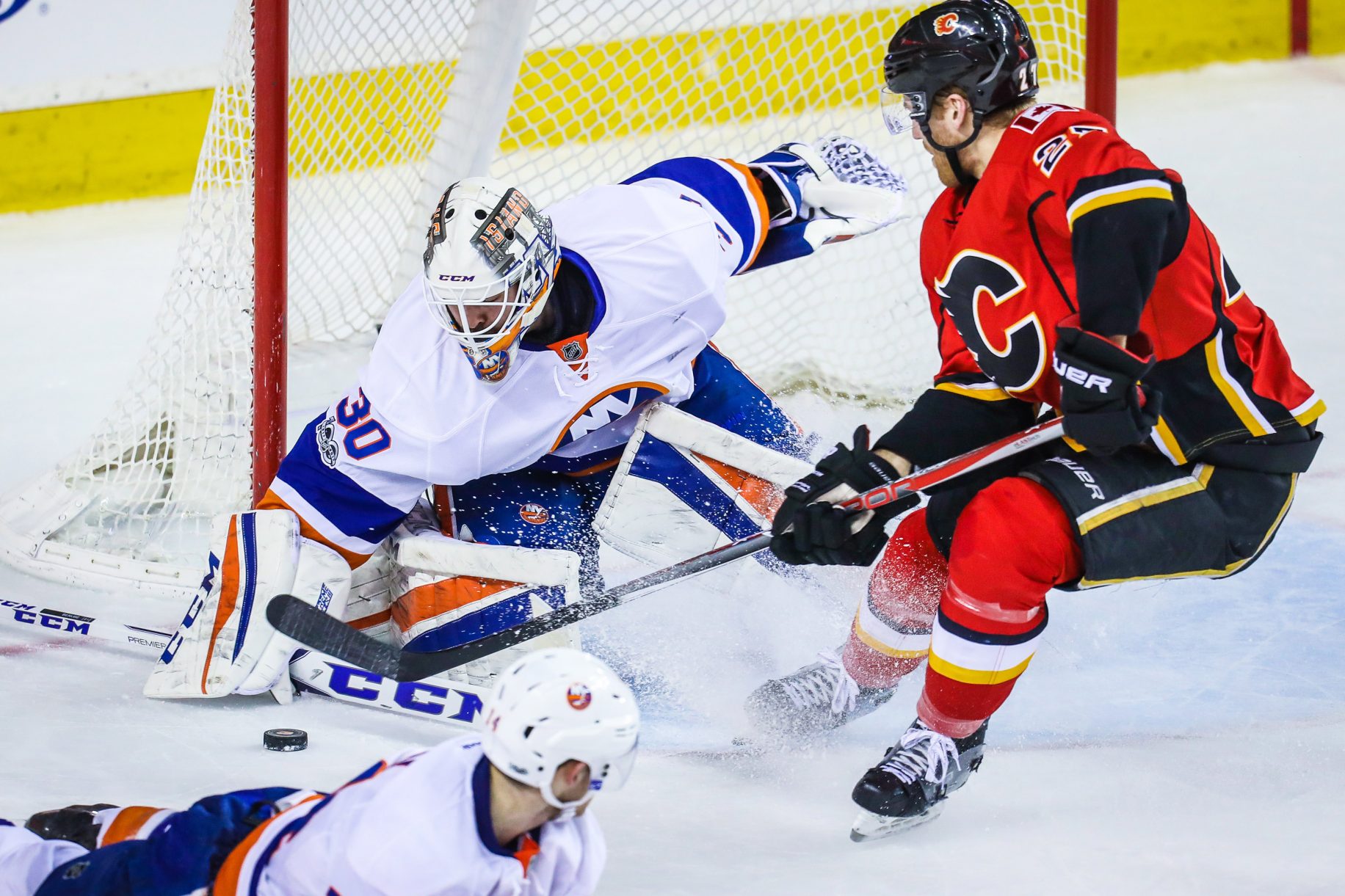 Let's start with the obvious odd-man out.
JF Berube was about as reliable this season as John Spano was in his down-payment to John Pickett.
Brimming with plenty of potential after some spirited starts in 15-16, JF Berube completely blew his chance at making a name for himself this year. Or rather, making a case for him to start in the NHL at all.
Boasting an .889 save percentage with a 3.42 GAA, Berube finished last in the NHL among active goalies with at least 10 starts. Despite doubling his total of seven games played in 15-16, Berube's stats took a nosedive.
There's no doubt that he was completely mishandled and misused throughout the season for the Islanders. Newly-appointed Head Coach Doug Weight was very hesitant to trust the young goalie while the team was in the midst of a playoff push. As a result, Thomas Griess was worn out down the stretch and with no other place left to turn, Halak was recalled.
Maybe Berube could have been an upcoming goaltender this season. Perhaps with consistency from the beginning he would have developed and matured quickly. However, that's not the case and what's likely best for the youngster is signing an AHL deal and re-invigorating his career.
Berube, undoubtedly, should not be starting.
Thomas Greiss
The most famous case in the latest edition of "Backup turned starter."
Thomas Greiss arrived with the Islanders in the 2015 offseason with a humbling $1.5 million salary. His consistent play and level head makes him a very positive locker-room influence and gives his teammates confidence when he stands tall in net.
After Halak went down with a season-ending groin injury in 15-16, Greiss stepped up big time, setting career highs in save percentage (.925), starts and wins (41 GP, 23 W).
This is not including a spectacular playoff outing (5-6, .923, 2.46 GAA) and being an integral part (alongside John Tavares) of the Islanders first-round victory over the Florida Panthers.
Greiss had an off year this year, with his save percentage sinking to .913%. This, however, can be attributed to burning out down the stretch due to overuse. There was a point in time where Greiss started about 33 of 37 starts during the Greiss/Berube tandem.
Perhaps his numbers tell a different story this season, but Greiss is still a very viable candidate to take the reigns heading into next season. The only variable on the Islanders' plate will be deciding how to proceed for the backup option if they go this route.
Jaroslav Halak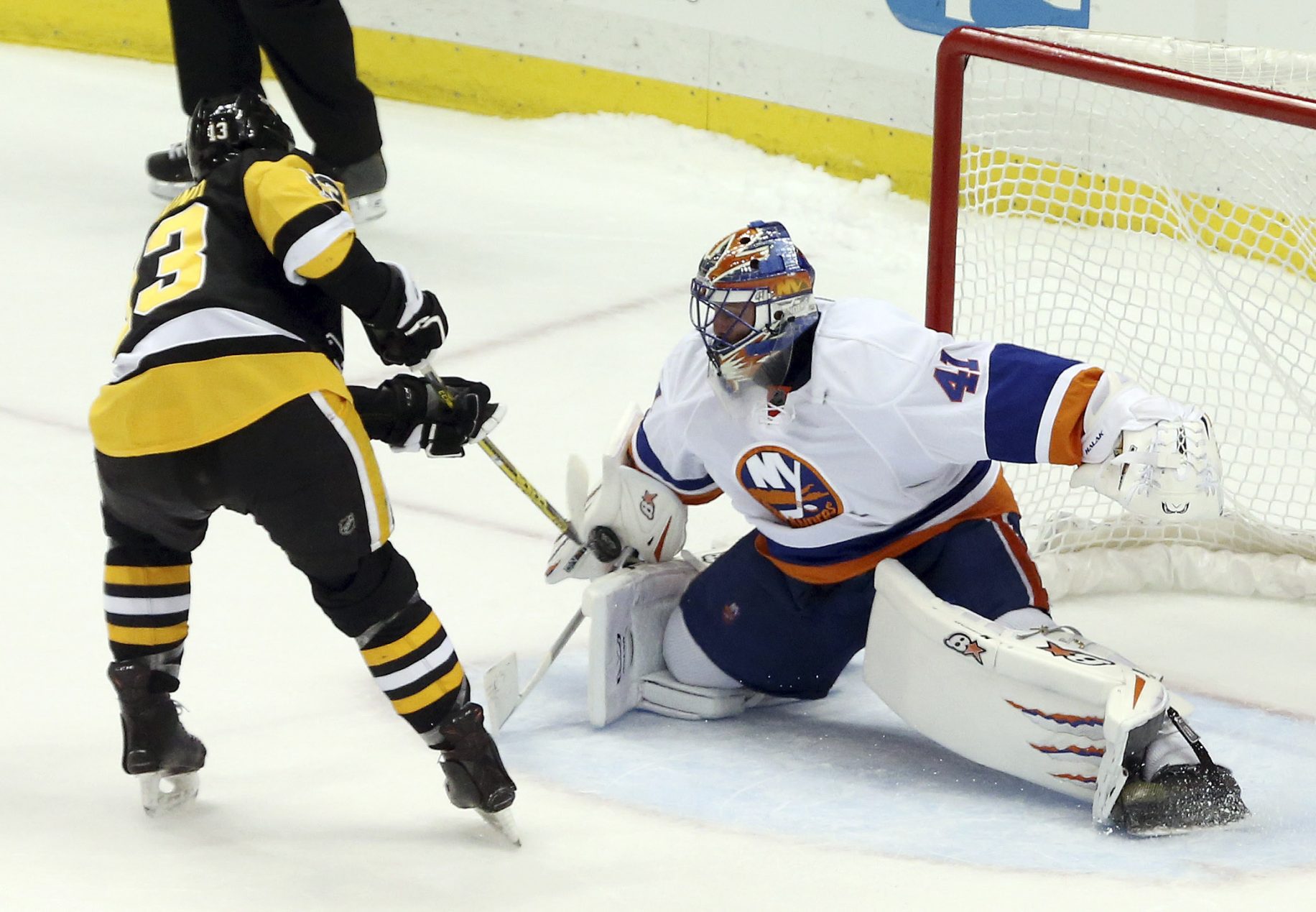 For Jaroslav Halak, it's been a tale of three seasons.
There was the beginning, when the three-goalie system was at it's peak of frustration for all three net-minders. Halak's stats suffered more than any of the three, and saw his confidence quickly fading with every passing start.
There was a point in time where former head coach Jack Capuano gave him one last chance to regain his crease, starting eight straight games straight during a stretch in November.
By December, the Islanders had seen enough and they dismissed Halak and his .904 save percentage to the AHL.
Motivated by his embarrassment, Halak ripped the AHL apart posting a 2.15 GAA and a .925 save percentage with a 17-7-1 record, but was not recalled until late March.
After his recall, Halak won all seven games he started including a 3-0 shutout in Carolina. He even managed to bring his save percentage back to a respectable .915, a big difference from the .904 he had been sent down with. Doug Weight said of Halak that all he heard about him in the AHL was how much of a positive influence he had been and sang his praises when news broke that he received his call-up.
If anything, Halak proved at the end of the season that he's still very much an NHL starting goaltender, the issue was that it was too little too late for the Islanders.
Halak, Greiss or Both?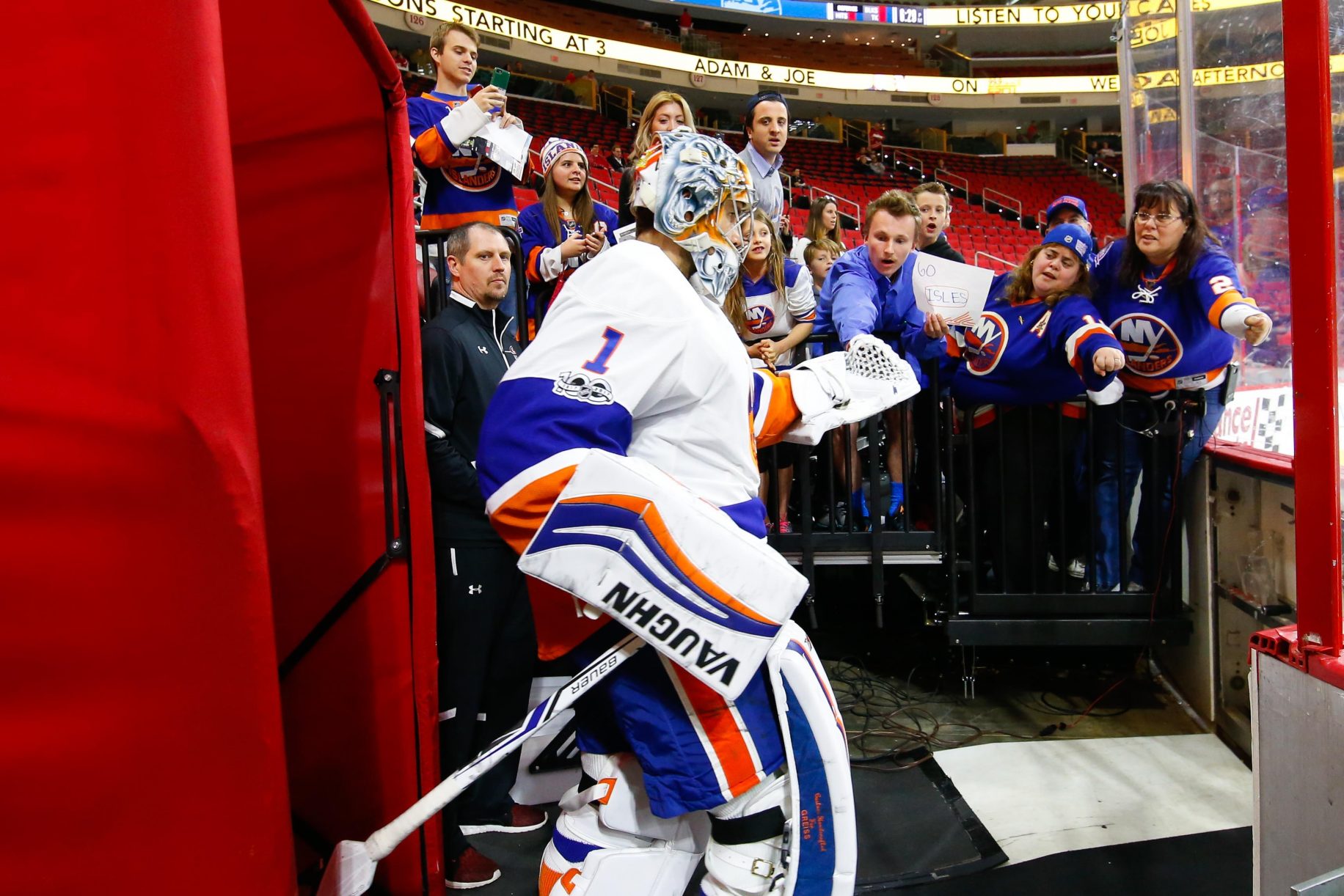 So the main question really is: Do the New York Islanders roll with the Halak/Griess combo, or do they begin to move on from one of their starters?
Halak made the choice difficult with his play down the stretch, and in all reality with Ilya Sorokin or Linus Soderstrom well on their way in terms of development, the current netminder would only have to hold the fort down temporarily. Likely for the next two years tops, all depending on how the kids pan out.
Many will gravitate towards Greiss, who earned every bit of his new contract and helped get the Islanders past the first round for the first time in 23 years, but even on his consistent nights he still doesn't quite match Halak when Jaro is on his game.
Despite not coming back in World Cup of Hockey form in October, Halak found his game after his send-down and made things interesting. At the very least, he improved his trade value and actually drew some interest from teams around the league.
The likely option that Garth Snow will take is to roll with Thomas Greiss and gauge Halak's value.
Jaro has done an admirable job, but with Sorokin well on his way and with contracts like Tavares' needing a new signature it's more favorable to release the 'tendy with the higher salary.
In reality, the duo heading into next season should be Halak/Greiss, just as it should have been this past year. With only a year left on Halak's contract and with the Islanders able to place Mikhail Grabovski on LTIR (Long-Term Injury Reserve), Tavares' contract isn't a concern and it creates some healthy competition between the pipes.