Next up on the New York Giants NFL Draft Diaries we dip into the Wolverines and look at linebacker/safety hybrid Jabrill Peppers.
O
ur NFL Draft Diaries series rolls on, as today we cover University of Michigan safety/linebacker/returner
Jabrill Peppers
. If you're new to the series, the run down is simple: every day, we cover a different prospect that could potentially be selected by the New York Giants in the first round of the 2017 NFL Draft.
So far, we've covered offensive tackles Ryan Ramczyk and Cam Robinson; tight end David Njoku; and running backs Dalvin Cook and Christian McCaffrey.
As previously mentioned, Peppers is the subject of today's article. Peppers thrived at the high school level, plying his trade for national powerhouse Paramus Catholic, and joined Michigan as the number two recruit in the class.
Seeing as Peppers is from Jersey, and played his state title games at MetLife Stadium, the links to the Jets and Giants are obvious. However, seeing as the Jets possess a top 10 pick and Peppers likely isn't a top ten prospect, he has a better likelihood of dropping to the Giants at 23.
Strengths
Peppers biggest strength and weakness (more on this later) is that he is a Swiss Army Knife, a jack of all trades. Peppers spent time at corner, linebacker, and safety in college. In high school, he played quarterback and running back in the Wild Cat offense.
A true jack of all trades, Peppers has no concrete position. His versatility allows him to effectively blitz, cover and chase, and occupy multiple positions. If a team has a need at linebacker, safety, or corner, Peppers could not only address that need, but also act as insurance for other positions as well.
In terms of his skill set, Peppers is very versatile. He has great quickness, and gives effort on every play. He is physical enough to cover tight ends, quick enough to cover receivers, and fast/crafty enough to be an effective blitzer off the edge.
Peppers also has feline quickness and explosive play ability, which makes him a massive kick/punt return threat. At the very worst, Peppers will do a great job at returning punts. At the best, he is, as NFL.com puts it, "The ultimate Swiss Army knive on the collegiate level." We'll see if that can translate to the NFL.
Oh, he was also a Heisman Finalist this season. Not bad for a resume booster.
Weaknesses
Not having a defined position can also be a weakness. Peppers will have to pick a position, and be coached by said positions coach (linebackers coach, defensive backs coach) on how to properly adjust to the NFL. As a result, Peppers might struggle with adjustment to the next level.
He also has subpar ball skills, or at least it appeared so in college. He drew comparisons to Charles Woodson, which an AFC Executive claimed was ridiculous: "Both are really good return men, but (Woodson)is one of the greatest playmakers of all-time. Peppers has one interception and I don't think he's ever forced a fumble."
Not only did he only have one pick, but he also had only 10 passes defensed at Michigan, which puts his instincts and ball skills in doubt. Those aren't good enough numbers to be an elite safety in the NFL.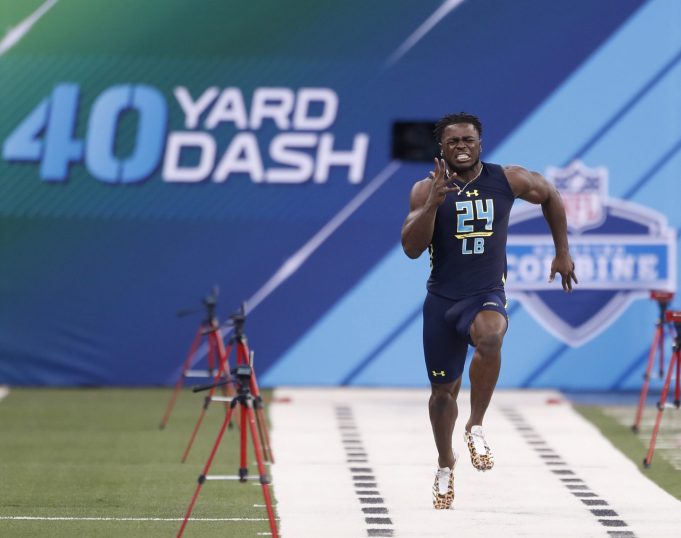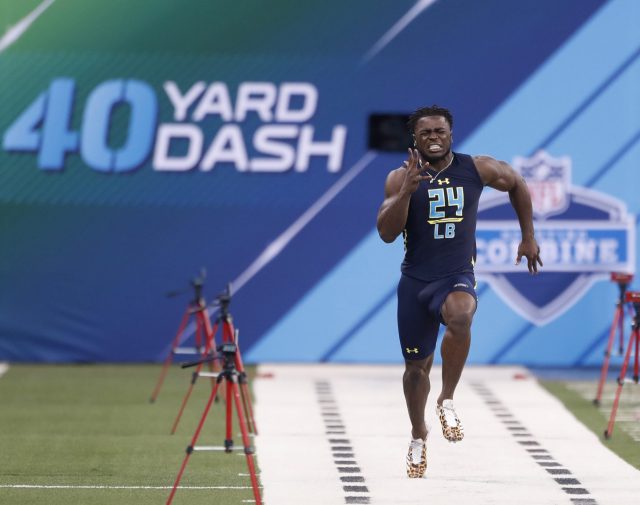 Should the Giants Draft Peppers?
The bottom line is that Peppers needs to define what position he'll play in the NFL before he should garner serious first round consideration. The talent is there; he's a dynamic returner and a versatile defender, but he might be versatile to a fault. Despite being a home town kid, there might be too many question marks to warrant a first round selection.
Verdict: Exciting Upside, but Undefined Position: Pass on Peppers