In the first edition of New York Giants NFL Draft diaries, we check out one of the safest choices, Wisconsin O-lineman Ryan Ramczyk.
W
elcome to
NFL Draft
Diaries, the series in which we will preview 13 potential first round picks for the
New York Giants
in the 13 days leading up to the 2017 NFL Draft.
Today, we start with Wisconsin Badgers tackle Ryan Ramczyk (pronounced RAM-check), a player who has been heavily linked to the Giants for quite a while.
Why? Well, the answer to that question should be fairly obvious: the Giants offensive line and in particular the left tackle position, was the team's achilles heel in the 2016-17 campaign.
The Giants managed to go 11-5, but struggled mightily on offense, failing to score over 20 points over the final six games of the season, including the postseason. A big reason for those struggles was the offensive lines inability to (A) protect Eli Manning's blindside and (B) create rushing lanes for Paul Perkins and Rashad Jennings.
Ramcyzk projects as one of the top tackles in an albeit weak pool. Past years have been chock full of highly rated tackle prospects; heck, in 2013, the top two overall picks were left tackles. However, this season's draft is high on skill position players and defenders and therefore, a guy like Ramcyzk could tumble down to where the Giants pick at No. 23 overall.
Ramczyk's story is an unusual one. He attended a local technical college before eventually transferring to Wisconsin, where he started every game of the 2016 season, earning a spot on the first-team All-Big Ten.
Strengths
According to NFL.com, Ramczyk has terrific athleticism and is an easy mover. As a result, he is able to keep his balance and control his body when engaging in blocks, and has solid drive on both run and pass plays. One of the biggest pros on Ramczyk is his fundamental play — he is extremely refined, and is is often referred to as a technician of sorts. Additionally, playing at a big program like Wisconsin has improved his football IQ and as a result, his awareness is higher.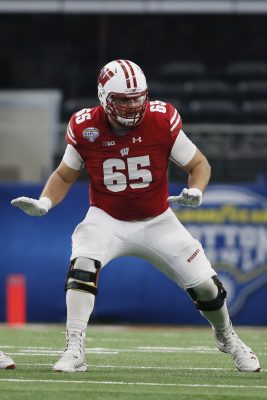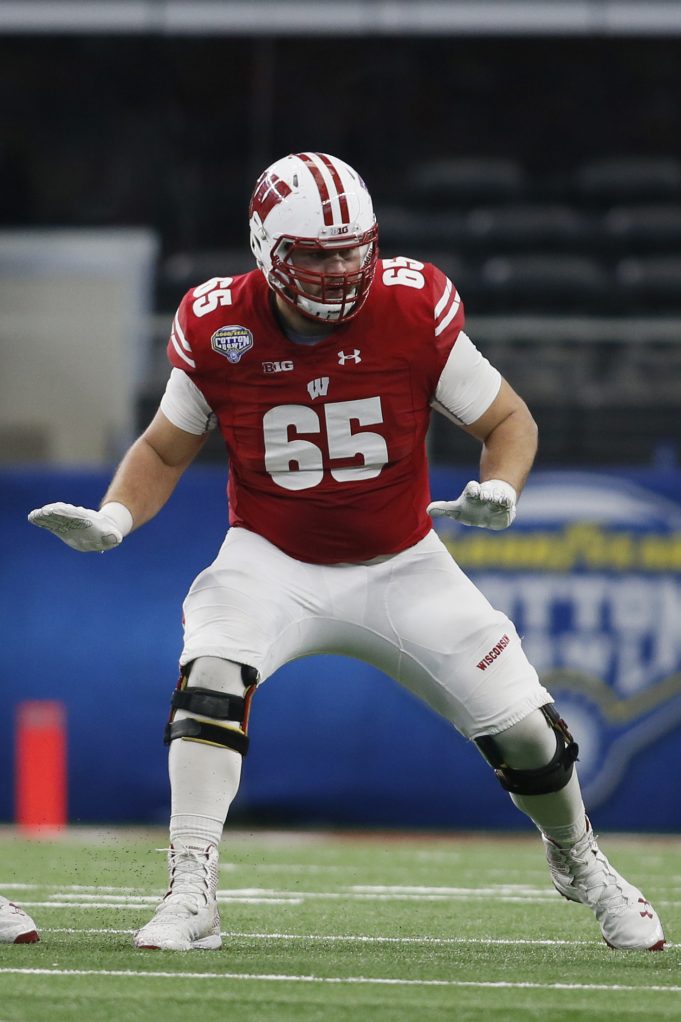 His intangibles are also off the charts and he definitely passed the eye test, especially against first round talent in the Big Ten. The fact that he comes from a pro style Wisconsin offense suggests that he could make a seamless transition to the League.
Weaknesses
Frame, frame, frame. Also according to NFL.com, he has narrow shoulders and short arms and therefore lacks a broad frame. This limits his ability to block off the edge, and he can be overmatched on power rushes off the edge. While the athleticism and mind are certainly present and will help compensate, his smaller frame doesn't help a ton.
Should the Giants Draft Ramczyk?
Hell yes! Ramczyk is the best left tackle in the draft. An athletic tackle that comes from an NFL scheme, Ramczyk has the intelligence to blend seamlessly into the Giants offensive line that, despite being a weaker unit in 2016, has two really good options in Justin Pugh and Weston Richburg.
Ramczyk could be the third piece of the ideal five man unit for Ben McAddoo's offense. While Ramczyk's frame limits his ceiling, his floor is still pretty high, due to his athleticism, intangibles, and intelligence. If Ramczyk is on the board at No. 23, he should be the first guy the Giants think about taking. The question is, however, in a league that puts a premium on left tackles, what are the odds that Ramczyk falls to the Giants in the late first round?
We'll have to wait for the draft to see.
Verdict: If He's on the Board, Yes.
Next up, we will be covering former Miami Hurricanes tight end David Njoku. Stay tuned for more draft diaries on ESNY.