The New York Islanders finished the season with Doug Weight as interim coach. Will he return or will a Scott Stevens possibly come to town?
T
he
New York Islanders
2016-17 season ended in disappointment falling short of the Stanley Cup Playoffs after bringing us on a wild ride a season ago. As the team heads into the offseason early this spring, it will be an offseason filled with many important decisions to be made.
With possible changes in the front office, expansion to Las Vegas, roster retooling and decisions to be made on key players, one thing that is known is that they will be looking to find a permanent head coach.
Let's take a look at the candidates who could become the next Islanders head coach starting with the incumbent who holds the interim tag.
Doug Weight: Current Islanders Interim Head Coach and Assistant General Manager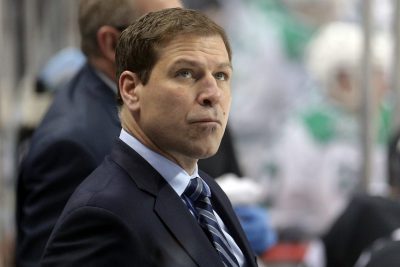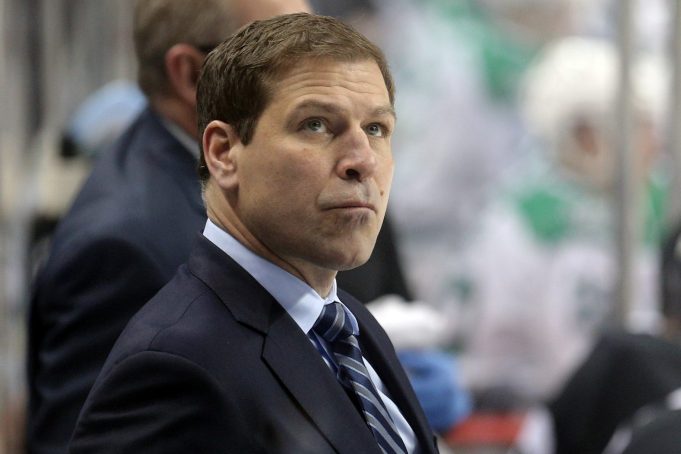 The incumbent to the position and sparked a second-half turnaround when he took over for Jack Capuano in January. He led the Islanders to a 24-12-4 record, falling just a point short of the playoffs. He has the respect of his players and did a great job in a tough situation from being at the bottom of the league to making the last half of the season relevant. While the players on the team hope to see Weight back next season, this decision will be based on other moves made within the front office but he certainly made a good case to return on a permanent basis.
If management decides to move on from Doug Weight, a number of outside candidates with NHL head coaching experience could fit the needs of this franchise.
Ken Hitchcock: Former Head Coach of the Blues, Blue Jackets, Flyers, and Stars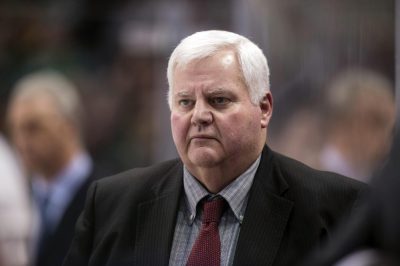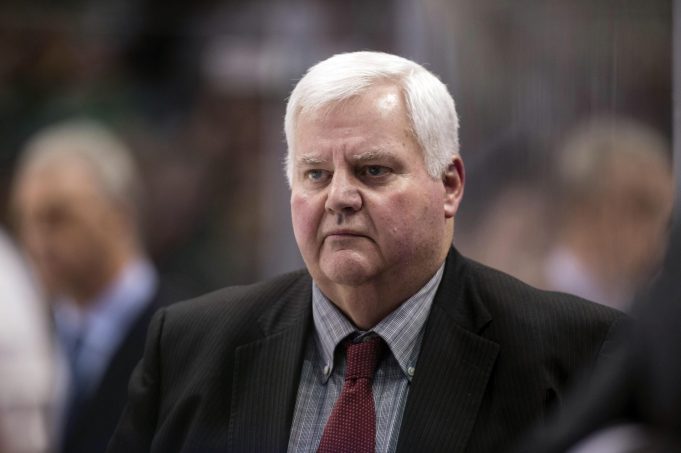 This could be the top name on the search for a head coach … After being fired by the Blues in February, Ken Hitchcock might have one more itch to lead an NHL team again based on the way things ended in St. Louis. Despite being 65-years-old and only a possible short term option, this is a name at the top of the list that the Islanders should make a call to express interest.
Over his coaching career, Hitchcock has a 781-474-28-22 record in 21 seasons with the Stars, Flyers, Blue Jackets and Blues with 14 trips to the postseason that includes winning the Stanley Cup in 1999 with the Stars. He is a proven winner and brings consistency on the ice to the organization but the downside of him is recent performances in the postseason. Is his coaching in today's game enough for what the Islanders need to make the push to a conference final and Stanley Cup? The resume is impressive but the lack of recent playoff success and his age could be what drives a front office in a different direction.
Bob Hartley: Former Head Coach of the Flames, Thrashers, Avalanche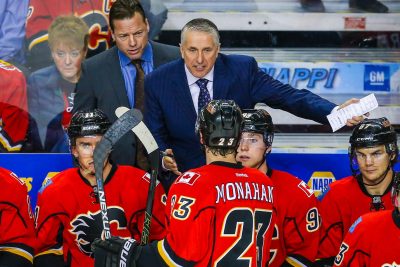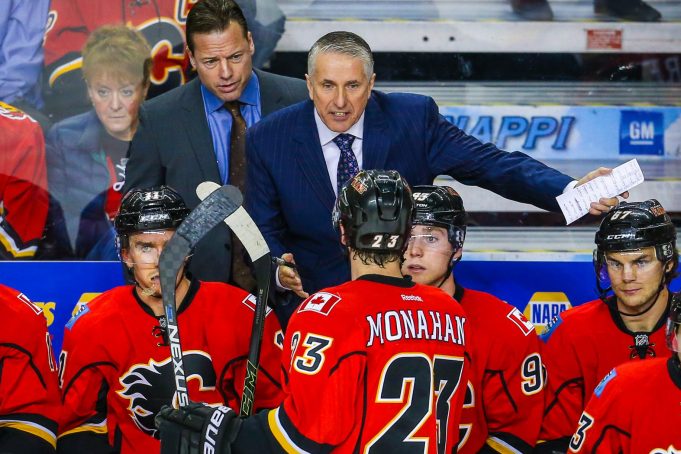 If Garth Snow remains with the organization and has a say in the next coach and chooses to move on from Weight then this might be the selection. Hartley and Snow have a relationship from AHL days in the 1990s and his name has come up in the past. This situation is a little different this time as this Islanders team is a contender that fell short this year but have the pieces to make a postseason run next season.
For his coaching career, Hartley has a 463-361-61-59 record in 13 seasons coaching the Avalanche where he won the Stanley Cup in 2001, Thrashers and most recently the Flames. Most of his teams have been constructed with veteran players and the reason for his dismissal in Calgary was due to the youth and his style coaching young talent. This Islanders roster now features a good mix of young talent and veterans that could benefit from a hard nosed coach like Bob Hartley that could get them over the hump in the East. Regardless of whoever is making the front office decisions, he is a good candidate to look at for this position.
Michel Therrien: Former Head Coach of the Canadians and Penguins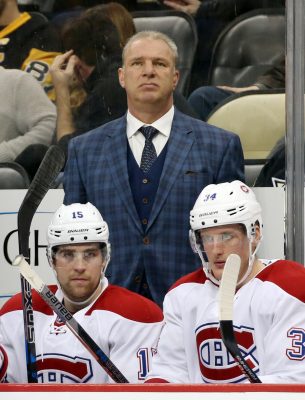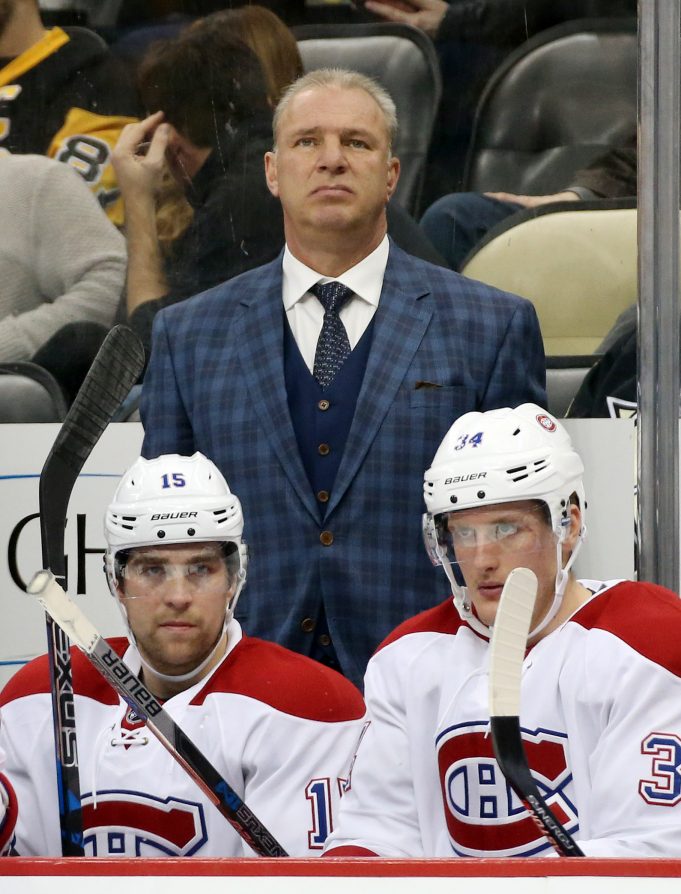 This name will be the most interesting of the candidates available this offseason for any team filling a coaching vacancy. In 12 seasons coaching the Canadians and Penguins, Michel Therrien has a 406-303-23-82 record with 6 postseason berths including an Eastern Conference championship in 2008 with the Penguins. He was fired by the Canadians in February while the team was struggling after a hot start to the season and was replaced by Claude Julien.
The issues here are his personality as he reportedly clashed with Canadians GM Marc Bergevin, which was part of his dismissal along with reports of losing his locker room. Coaching in Montreal is not an easy task but these are things teams will evaluate overall. The situation here sounds similar in some ways to what the Islanders just moved on from in Jack Capuano. While Capuano and the front office never seemed to have issues, it seemed at times this season he did lose that locker room. A coach with a different style of playing the game like Therrien might offer could be good for a team but his past has concerns to look out for in the process. He is worth an interview but it is up to him to make a hard sell that he is the best fit for this job.
Lindy Ruff: Former Head Coach of the Stars and Sabres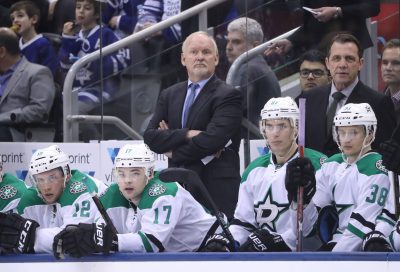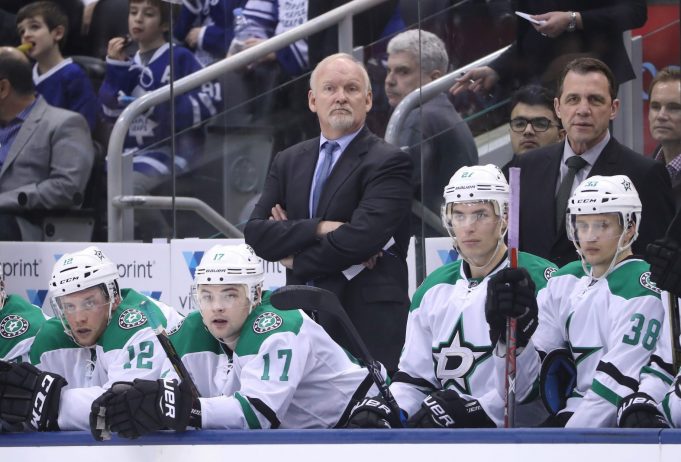 It was reported yesterday that Lindy Ruff would not return behind the bench coaching the Dallas Stars next season. Now available with 19 years of experience coaching the Stars and the Sabres to an overall career record of 736-554-78-125 and 10 playoff appearances. He also has an Eastern Conference title on his resume which was in his second season in Buffalo back in 1998.
While Ruff's record is impressive and would bring a lot of experience, his Stars team's had poor defensive and goaltending performances which can be a concern. This could be a factor of how the team was constructed or how competitive the Central Division can be at times. Could a different roster be the change that Ruff needed and is the Islanders situation an ideal one for his style of coaching? His resume speaks for itself and should be considered for the position.
Paul MacLean: Current Assistant Coach for Ducks, Former Senators Head Coach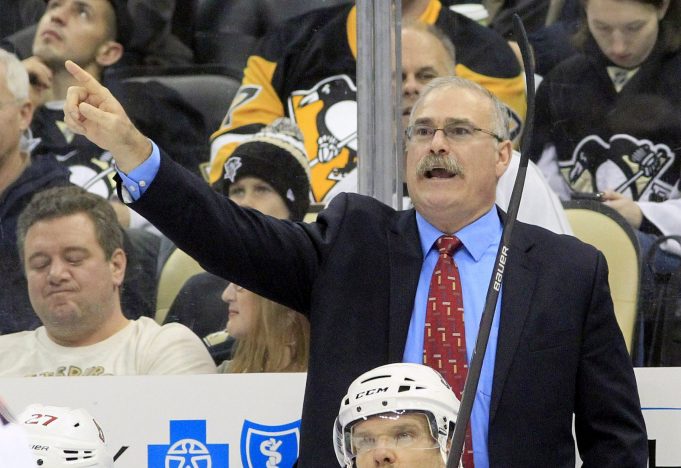 This is a candidate who is ready for a second opportunity leading an NHL franchise and the Islanders might be a fit for Paul MacLean. He coached the Senators for four seasons with a record of 114-90-35 and two playoff appearances. Currently he in his second stint on the bench as an assistant coach for the Anaheim Ducks where he worked with Bruce Boudreau and current head coach Randy Carlyle.
He comes from the Mike Babcock coaching tree serving as an assistant under him in both Anaheim and Detroit and would bring a demanding style of play to a team. It was a tough situation for him with the Senators at the end of his tenure that led to his firing which at the time was questioned but he is well deserving of another chance. A better roster for him to work with and to be given a chance to succeed could lead to positives and his coaching background is one that can be needed for the Islanders.
Other candidates that could be considered that have NHL head coaching experience are current Senators assistant Marc Crawford who coached the Stars, Kings, Canucks, and Nordiques; former Flyers head coach Craig Berube, and current Canadians assistant and ex-Islanders player Kirk Muller.
If the Islanders elect to hire a first-time head coach, two current assistant coaches in the NHL are candidates that should be considered …
Scott Stevens: Current Assistant Coach of the Wild, former Assistant Coach and Co-Coach of the Devils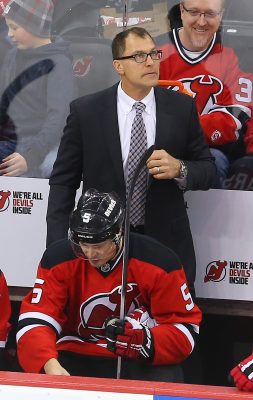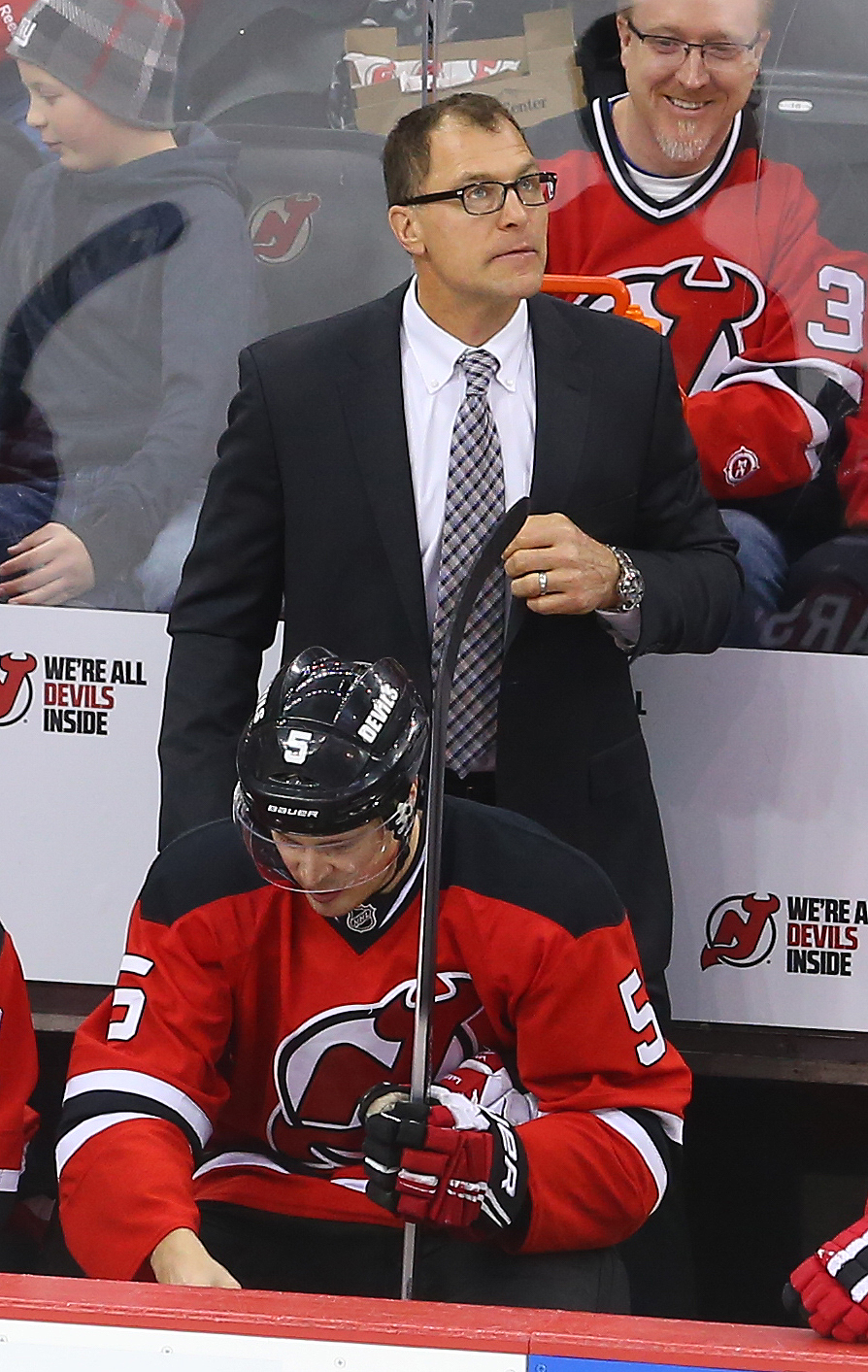 The Islanders know Scott Stevens very well from his years as a Hall of Fame defenseman for the New Jersey Devils and in more recent years his coaching stints. Stevens currently serves as an assistant to Bruce Boudreau in Minnesota and previously worked on the Devils coaching staff. He was an assistant for Peter DeBoer and later served as Co-Coach with Adam Oates and Lou Lamoriello after DeBoer was fired during the 2014-2015 season.
If the Islanders want a first-time head coach this should be one of their main options to consider for the job. Stevens would be an excellent choice as head coach, he has worked and played for some of the best coaches in the game and his background could really improve the Islanders defensively and make them a strong unit once again in the Metropolitan Division. The concern here would be the inexperience of leading a team and the type of offensive system he would want to run. What helps the offensive question here is him spending the year with Boudreau and seeing a fast-paced system that is being used in Minnesota.
Todd Reirden: Current Associate Coach of the Capitals, former Assistant Coach of the Penguins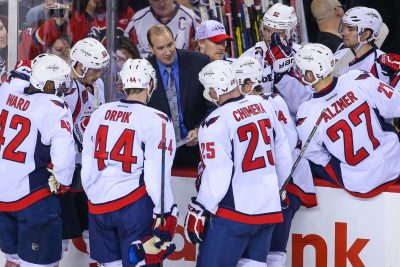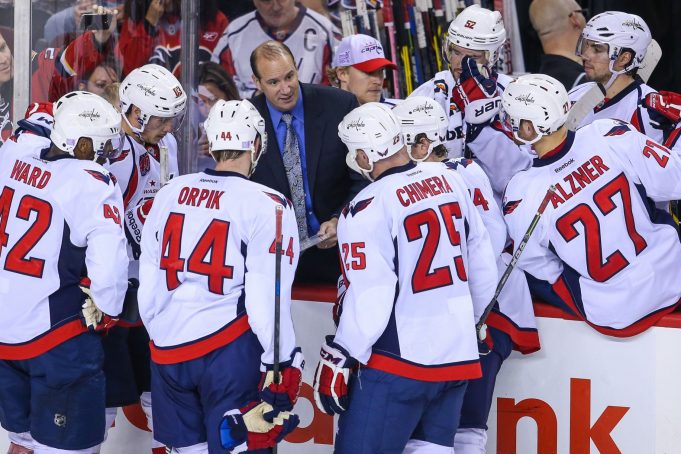 The Capitals Associate Coach has been a name in coaching searches over the past couple of seasons including a finalist for the Calgary job last summer. It is a matter of time before Reirden will get his first chance as an NHL head coach. Currently working under Barry Trotz with the Capitals and prior to that with Dan Bylsma in Pittsburgh, he brings winning experience from top head coaches in the game.
He has head coaching experience in the AHL with Wilkes-Barre Scranton, an affiliate that had led to a lot of individuals becoming NHL head coaches. Having worked with elite players in the league such as Crosby and Ovechkin, Reirden could give John Tavares and the Islanders offense a real boost and increase the development of younger players such as Anthony Beauviller and Josh Ho-Sang. He knows the division and would be prepared for this opportunity.
The Islanders decision for a new head coach will be more important than ever with the team looking to get back to serious playoff contention next season. A total of two head coaching vacancies are open with the Dallas Stars and the Vegas Golden Knights jobs available and more could be soon based on decisions from the Islanders and a number of other franchises.