If acquiring Sam Darnold through the "Suck for Sam" campaign is plan A for the New York Jets, Mike Maccagnan needs to pack his bags.
O
nce upon a time, in a galaxy that doesn't feel so far, far away (thanks to that ugly 5-11 mark in 2016), the
New York Jets
finished 1-15.
It was an ugly season led by the train wrecker himself, Rick Kotite. For their pitiful efforts, they were awarded the No. 1 pick in the 1997 NFL Draft.
This meant Tennessee quarterback Peyton Manning would be New Jersey-bound.
That's right, Peyton freaking Manning. Finally, after so many years of mediocre QB play since No. 12, the next crowned price would wear the green and white and touch the fanny of a Jets center for years to come.
Quite obviously, unless I'm living in another dimension, that didn't happen. Only one Manning brother turned Jersey-bound. The elder brother remained south-bound for his senior season and ultimately entered the 1998 draft. Those incredibly fortunate Indianapolis Colts snagged him without hesitation (hello, Ryan Leaf).
The Jets didn't tank en route to that 1-15 record. (This, alone, tells us a pathetic story.) To not land that franchise QB in a year they desperately needed one was, indeed, a shot in the gut.
They settled on Keyshawn Johnson and began the Big Tuna era. From Manning to Key and Tuna, what a world of change Leon Hess's organization saw that calendar year.
You truly never know what'll transpire over the course of one, single, solitary season. Listen up, Mikey Mac.
As we discuss things during the here and now, USC's Sam Darnold is the bonafide No. 1 pick in the 2018 NFL Draft, should he declare. This alone means Mike Maccagnan and his Jets can't bank on Darnold. It'd be a losing proposition.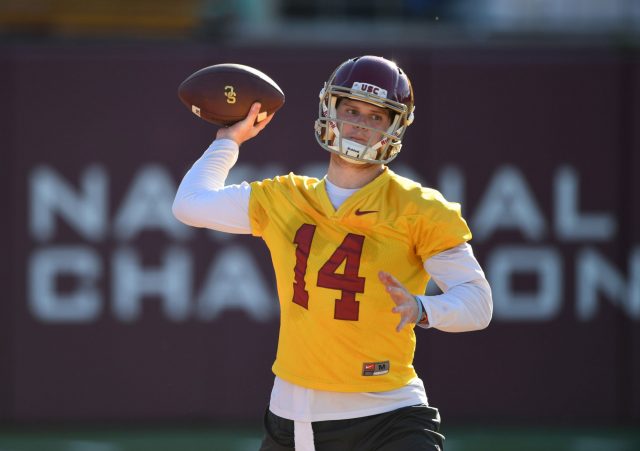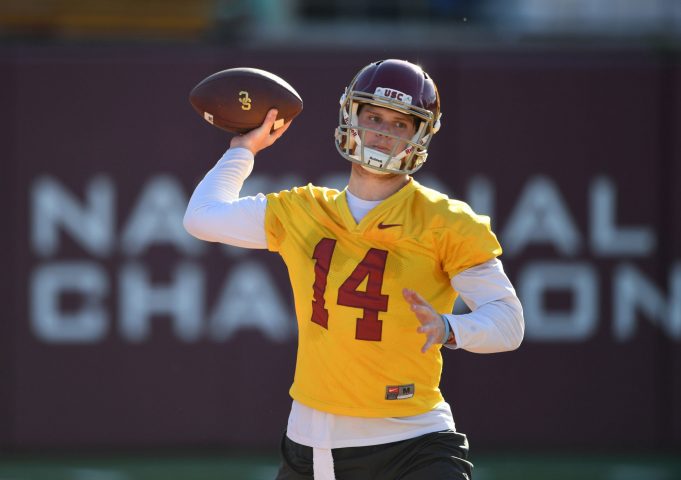 We Don't Even Know If He's NFL-Bound
Unless I'm missing something, we don't yet know if Darnold will enter the 2018 NFL Draft. Granted, he might be the best QB prospect since Andrew Luck, but he's entering his sophomore season. Having a redshirt under his belt pegs him at the proper "three years after high school" place needed to enter the league they play for pay — once the 2017 season ends.
But we're not sure he'll declare.
Like 1997, the draft that could've changed everything for the New York Jets, Darnold may opt to return to USC. What if the man suffers a serious injury in September and misses the entire campaign? He may be more likely to return for his junior season.
Never can plan-A be dependent on a draft that's set to take place 12+ months from the current time. Too much can change.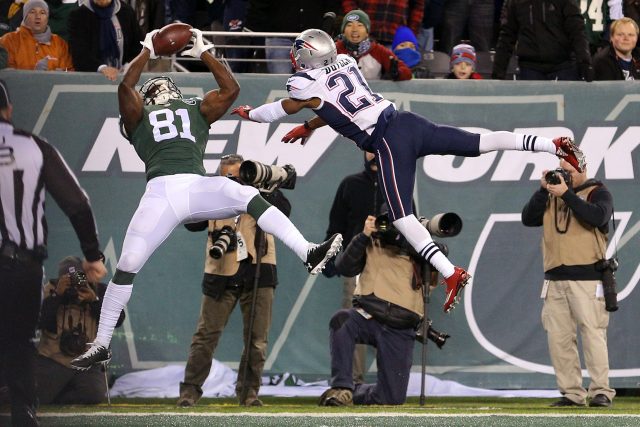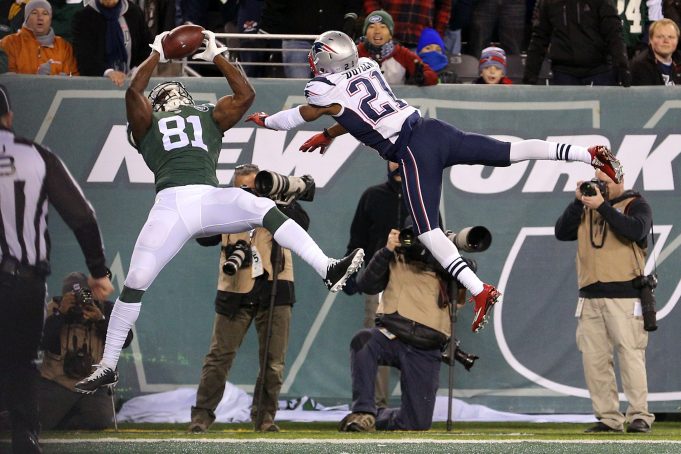 We Don't Know If the Jets Will Be That Bad
Let's calm down on this one epic misunderstanding of the National Football League …
It's not a developmental league.
Unlike MLB or the NHL, that work with entire farm system of product, NFL teams don't have a minor league system. Sure, players develop over time in many cases. It's only natural. But there's one real disconnect between Jets fans thinking young QBs must sit and watch rather than playing immediately.
To a Jets fan, if a young QB doesn't sit and observe, he'll fail immediately. The reason they think this is because both Mark Sanchez and Geno Smith were run through that gauntlet. They'll point to examples like Aaron Rodgers and Steve Young and say, "Hey, look at those guys. They sat, took their time and dominated when they were ready."
Guess what? They would have dominated from the get-go as well. The only reason they didn't came down to pure happenstance.
The Jets depth chart from top to bottom is dreadful. There's no denying this. Remember, though, one NFL Draft can turn around everything.
Rookies and terrific draft choices bring a stinging effect that reverberates through the rest of the personnel grouping. Guys like Darrelle Revis, Nick Mangold and Brandon Marshall are gone. Other youngsters, via the draft, are to come.
Nobody's claiming the Jets are playoff-bound in 2017. But don't think they'll be cellar-dwellers based on one glance at the roster. You simply can't bank on it and NFL teams drastically change their colors from season-to-season on schedule-making alone.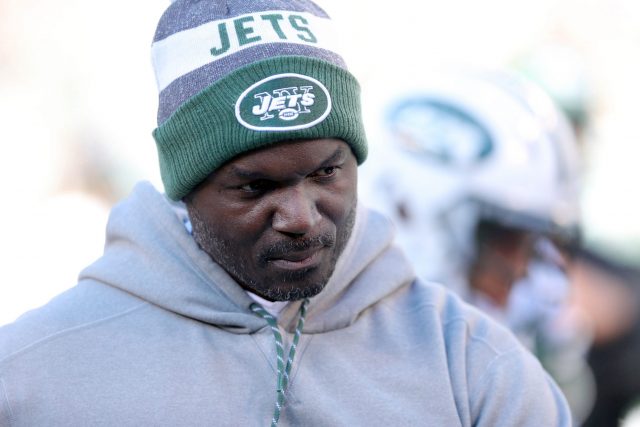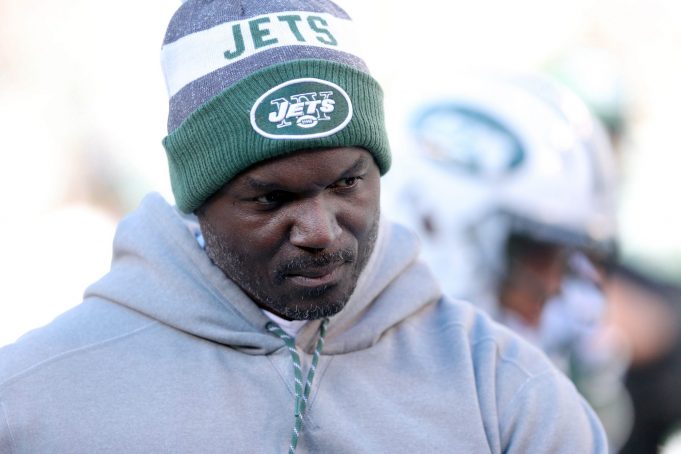 Losing Purposefully Creates an Organizational Stench
Players and coaches don't lose purposefully. The process is more concrete than that. The front office does everything in its power to field the worst team in hopes to increase the chances that losses pile up.
In the NBA, it's, quite honestly, the only thing to do. The way the league and sport plays out lends success to that one cornerstone superstar.
The NFL is different. Rarely does that one guy make a huge difference which is why NFL teams are never afforded the opportunity to tank. And those who do usually create a terrible stench around the organization (i.e. Cleveland Browns).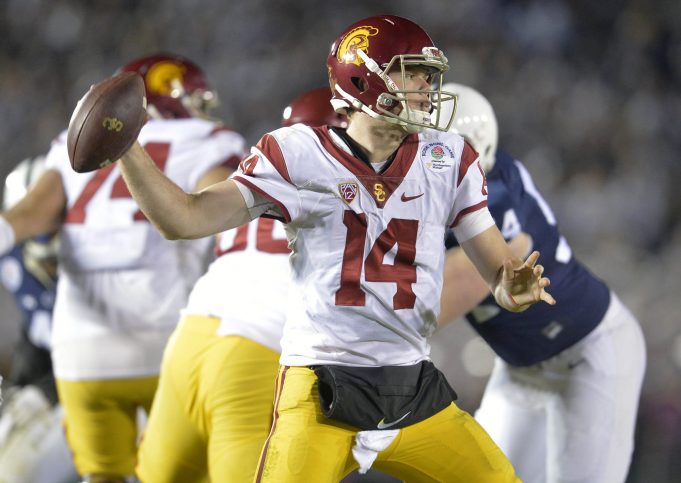 Final Thoughts
There's no question about it: Sam Darnold is a stud. At 6-foot-4 and 225-pounds with a golden arm and positive physical and IQ attributes to boot, he will be an NFL franchise quarterback. Knowing this, the Jets (or any team looking for one) would be set for a decade-plus should they land the kid.
Looking to ruin an entire season for such an uncertainty just doesn't work. It isn't practical. It's not practical even with UCLA's Josh Rosen as that second potential big fish in the sea.
If we knew, without a shadow of a doubt that Darnold was healthy and already eligible for the 2018 NFL Draft, I'd be all in with two feet to field a rough enough personnel that'll go winless.
The problem is … we don't know that. We also don't know that the Jets will be the worst in the league come September.
It makes all the sense in the world for Mike Maccagnan, if he loves him, to take Mitch Trubisky in the No. 6 hole in three weeks. Obviously, though, that's only if he loves him.
If not, continue on with the rebuild. But rebuild with Sam Darnold in mind as plan-B, not plan-A.
Don't further destroy the franchise. The team craves level-headed strategy, not over-the-rainbow hope.