As the New York Yankees head into the 2017 regular season, ESNY breaks down who's hot and who's not before Opening Day. 
You couldn't ask for a better Spring Training for the New York Yankees. The Bronx Bombers had a 24-9 record, which was the best record in baseball.
Yes, it's only Spring Training so it's not much to ride home about, but it's still nice to see them play well. As a team, the Yankees pounded out a total of 49 homers, good enough for second in the league behind the defending champions the Chicago Cubs who hit 56. New York also owned a +58 run differential over their opponents.
---
---
The pitching wasn't too bad either. As a team, they posted a 3.48 ERA, the second-best in the league only behind the St. Louis Cardinals (3.28 ERA).
The only disappointment for the Yankees this spring is they will begin the season without their starting shortstop Didi Gregorius. This is due to shoulder strain he suffered in the World Baseball Classic.
With that being said let's take a look at the players who are hot, and those who are not as the calendar shifts from spring training to the regular season Spring Training: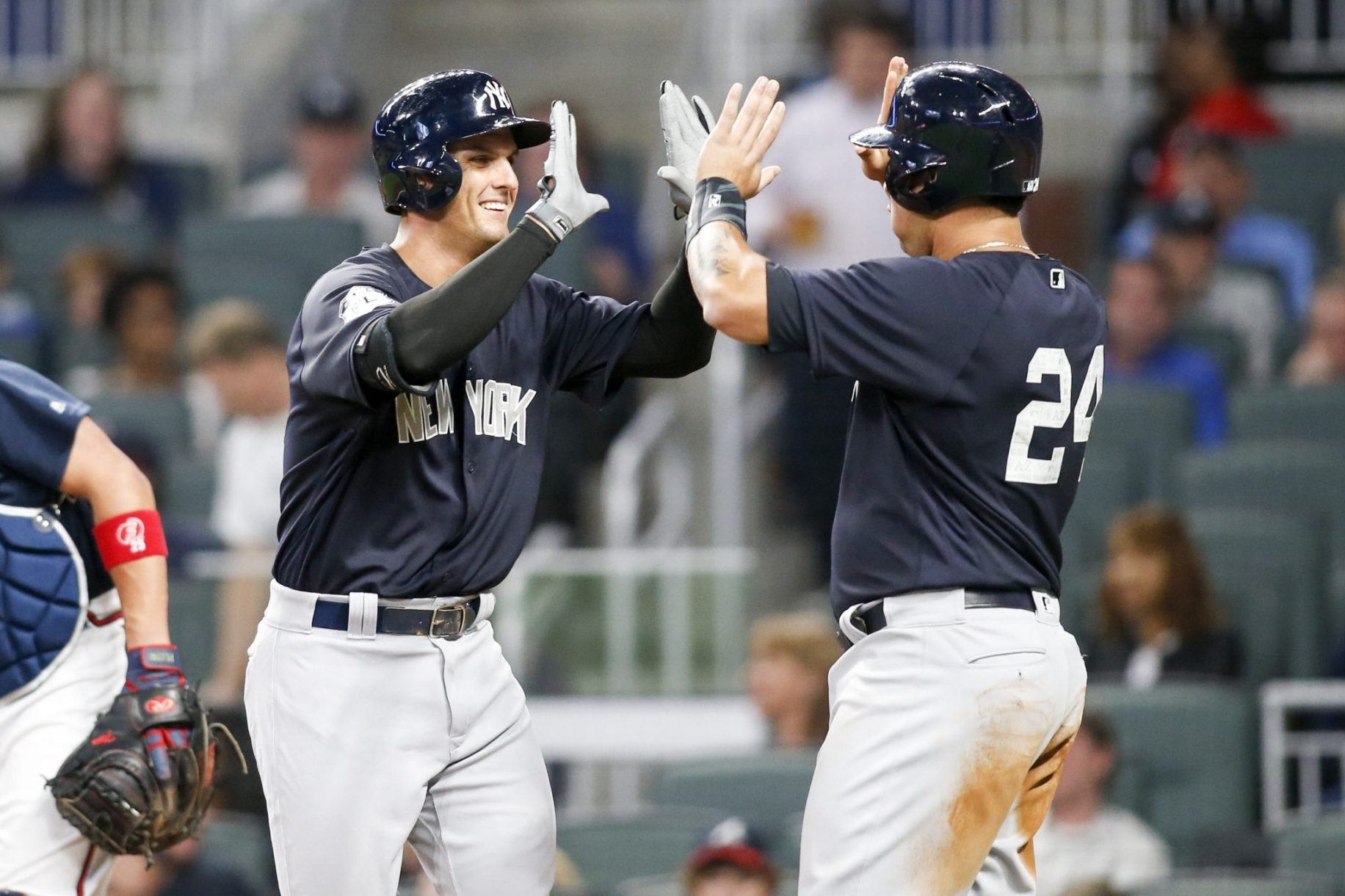 Who's Hot?
If they gave away a league's MVP award for the Spring Training Greg Bird would be the undisputed winner. The 24-year-old went 23-for-51 (.451) and crushed eight homers — tied with Bryce Harper for the most during the spring.
---
---
Furthermore, Bird has an outstanding on-base percentage of .556 and a slugging percentage of 1.098. Of the 23 hits that Bird had, 16 of them were for extra base hits. He also drove in 15 RBI's and scored 12 runs with great plate discipline (12 walks).
Right from the start of Spring Training Greg Bird made sure that the starting first base job would be his, as he simply has just outplayed Chris Carter.
If Bird can remain healthy, he has the ability to lead this team and become a feared hitter around the league. 
https://www.youtube.com/watch?v=6WtcbvsEjkc
Gary Sanchez is looking to repeat his strong 2016 campaign and is off to a tremendous start with this torrid spring. In 19 games, he slashed .373/.429/.765 with 10 of his 19 hits going for extra bases (five doubles and five home runs). He was also the leader for the Yankees in RBI's as he drove in 16 runs.
Sanchez also was impressive defensively as he threw out six of the 10 runners that attempted to steal off of his cannon of a right arm.
Judge was in an unnecessary competition with Aaron Hicks for the starting right field job. Hicks had a solid spring and is a better defender than Judge, but the Yankees rightfully chose Judge.
The 6-foot-7 right fielder went 21-for-63 (.333) and even cut down on the strikeouts (23 percent K rate) while continuing his reputation as a guy that can hit for power with three homers.
---
---
Last year in his first 84 at-bats in the majors, he went down on strikes 42 strikeouts, a whopping 50 percent. But, his new aggressive approach has done him well and this could make him due for a breakout season.
The New York Yankees ace looked sharp all spring. In six starts, Masahiro Tanaka posted a 3-1 record with an ERA of 0.38 and racked up 28 strikeouts.
These kind of numbers are like something that you might see in a video game. In 23.2 innings pitched he only surrendered two runs with just one being earned. The righty allowed just nine hits and walked only five batters, demonstrating excellent control and command.
---
---
Opponents looked foolish up there and were overmatched by Tanaka's masterful job of pitching. The opponents only had a .115 batting average off of him.
The Yankees are counting on Tanaka to remain healthy and build off of his strong season last year. Tanaka was 14-4 with a 3.07 ERA.
Tanaka is the Yankees opening day pitcher against the Tampa Bay Rays. He is 0-2 as the Yankees opening day starter and will look to change that on Sunday.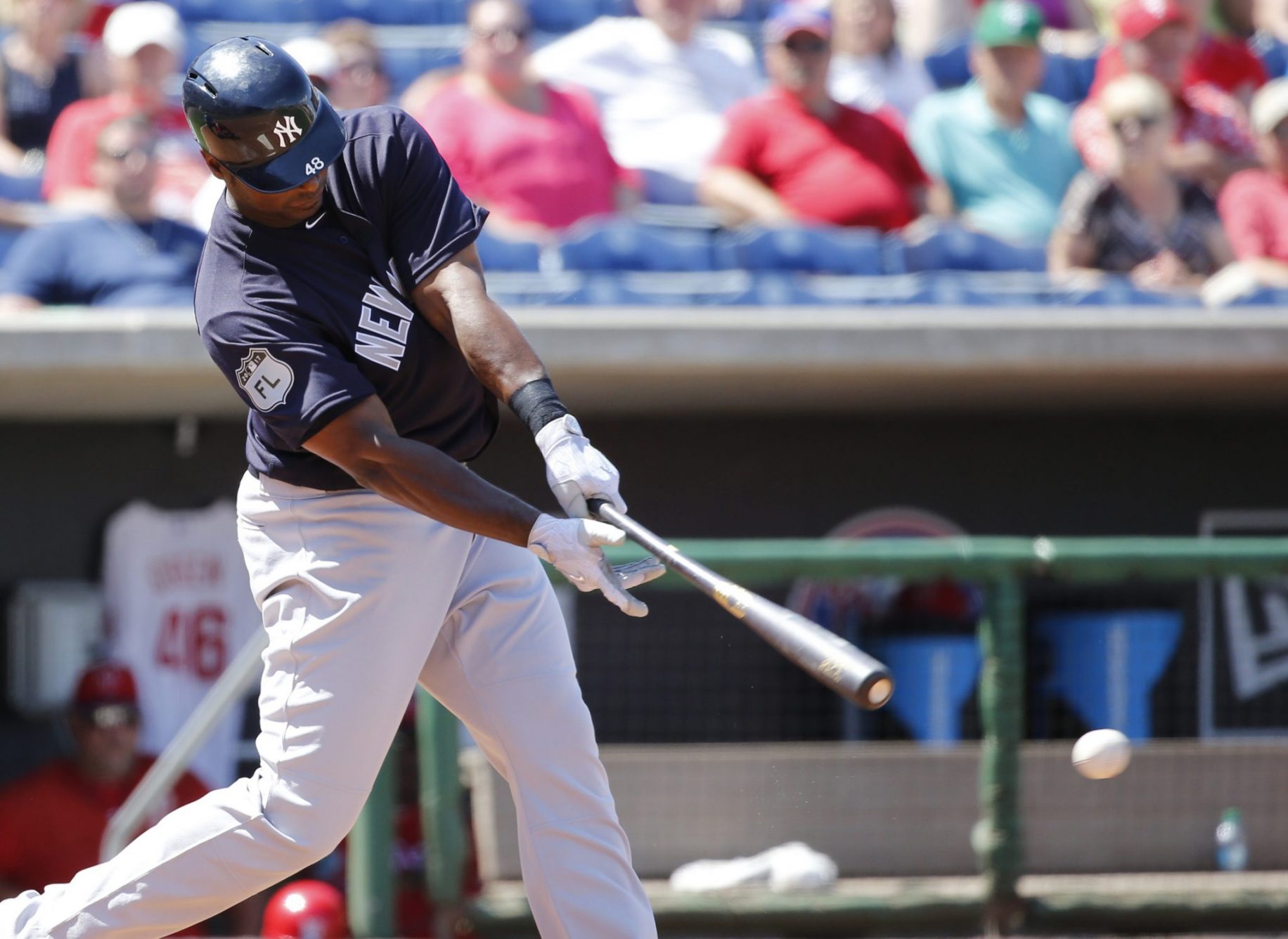 Who's Not?
Carter was on the who's not section in the first edition of "Who's Hot and Who's Not" and he couldn't get himself off the list this time around.
Carter has just eight hits in 57 at-bats. He is known for a guy that strikeouts quite a bit and this spring was no different as he struck out 26 times (45.6 percent K rate). That, by far, led the team in that category. In fact, he was tied for the lead for most strikeouts with Jabari Blash of the San Diego Padres.
Carter batting average is on the interstate as he batting just .140. His on-base percentage is just .234 with a miserable slugging percentage of .281. He only had two home runs and drove in just five RBI's.
---
---
With Bird easily winning the competition at first base, Carter could be a nice option to have on the bench. He is coming off a year where he hit a National League-leading 41 homers, so he can provide some pop.
Gardner who supposed to the New York Yankees leadoff hitter this season has not had a great spring. He had just 12 hits in 59 at-bats. That is just a .203 batting average.
A leadoff hitter batting just .203 is simply not going to work. Furthermore, his on-base percentage is .230. The Yankees need guys like Gardner to get on base for people like Sanchez or Bird to drive him in.
Gardner season last year was not so great as he only had a .261 batting average. If he doesn't pick up his production in the leadoff spot, perhaps the Yankees will turn back to Jacoby Ellsbury to be the leadoff guy who batted .280.
Despite struggling to get on base Gardner still did manage to score runs as he crossed the plate nine times.
It's only spring training so you can't take the numbers too seriously. But for the Guys that are hot, the Yankees hope that stays that way for the regular season. And for the guys that are struggling hopefully, they can turn it around real quick.