After a disappointing home-stand, the Islanders key to success appears to lie within playing on the road.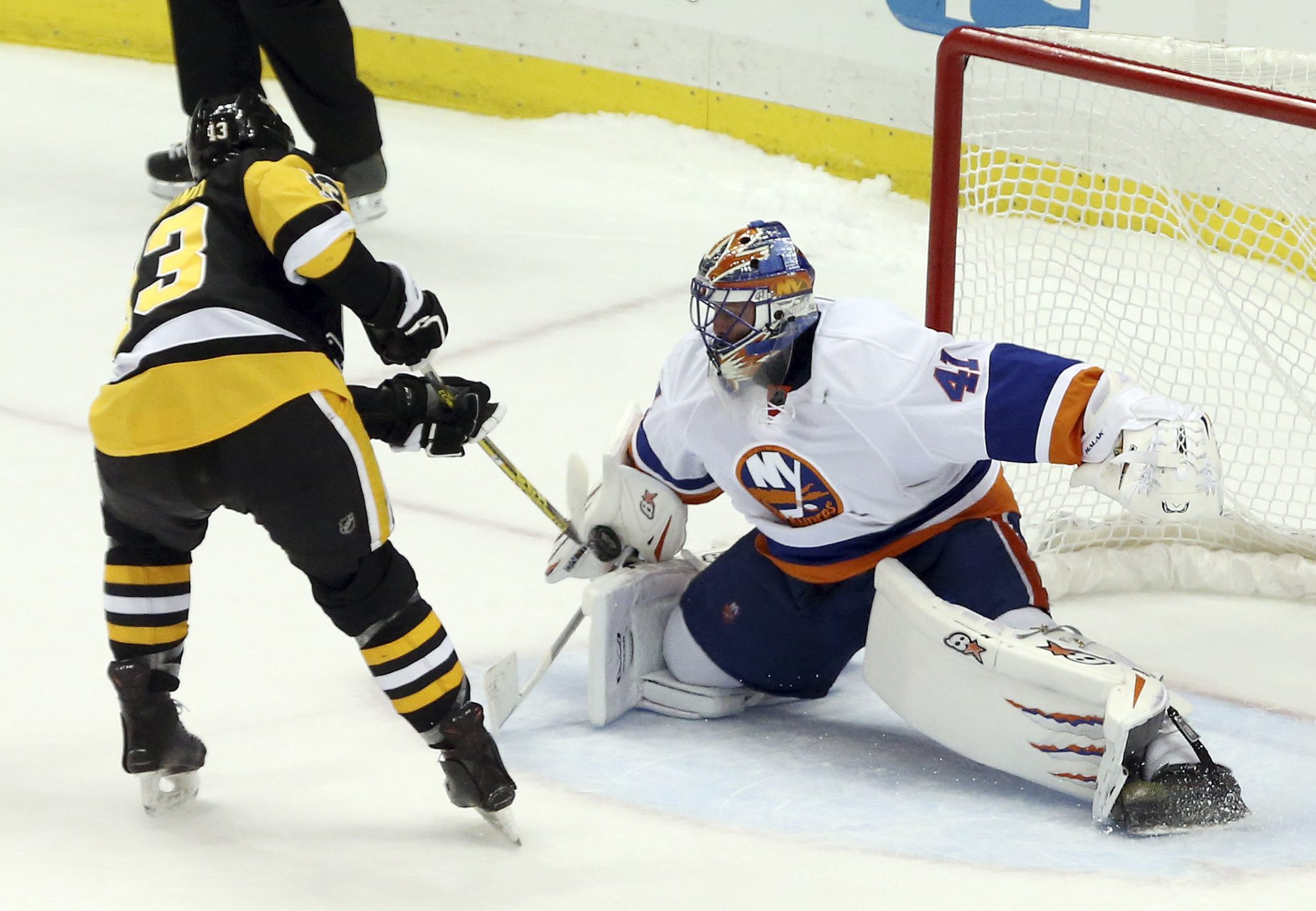 The Road-stretch
When any team hits the road for an extended amount of time, the first game home is usually a spirited one with energy.
For the Islanders, that has not been the case.
Since returning from a franchise record nine-game road trip, the Islanders have gone 0-3-1 in four home games, while also winning each road game they have played in the stretch (Carolina, Rangers, Pittsburgh). What should have been a revitalizing stretch in Brooklyn has turned into fans impatiently ushering the Islanders out to Philadelphia (their next road game).
If you were to examine the schedule back in October, it seemed like the Islanders were dealt the shorter end of the stick when it came to scheduling.
The next eight games the Islanders have left will see only three home games, and maybe that's better.
While subsequently dropping the past four home games, the Islanders found consistency on the road, winning five of their last six road games. Taking a look at the Islanders schedule this upcoming week, they will see two of their remaining three home games this week starting with Nashville on Monday evening, then the Devils on Friday.
With the call up of Jaroslav Halak, and his spectacular 4-3 shootout performance Thursday night Friday night in Pittsburgh, the Islanders have the pieces they need to finish strong down the stretch. Especially with two more back-to-back series that await them in the next two weeks.
Each passing game only stresses the importance of the last, and the Isles are running out of room for error.
The "trap week" of next week's set of games will put their road capabilities to the test once more as the Isles will face Buffalo, Nashville, Carolina and the Devils after the Predators and Devils come to Brooklyn this week.
There's no sense in crying over lost points, each game is more important than the last and the race is not over yet. Despite a hard, frustrating loss against the Bruins, the Islanders are still very alive.
Nothing is ever made easy with this team.