The Boston Celtics may have the Brooklyn Nets' lottery pick, but at least the Nets will have the opportunity to pick in the first round. 
I
t was phenomenal writing that headline. A majority of Nets fans have come to grips with Boston likely owning
Markelle Fultz
,
Lonzo Ball
or
Josh Jackson
, but the 2017 class is full of talent, and we haven't even had the combine yet.
Brooklyn has two picks in the first round this year, and they'll likely fall somewhere between 22-28. With that, they're going to be picking guys who aren't given the same outlandish expectations as those in the lottery. Another great thing about late-round picks is that it's easier to pass up a name for a system player. At the start, the better player is more enticing but might not fit.
---
---
For example, the Celtics might draft Fultz because he's the better player, but they'd be able to get more out of Ball because of his style.
The Nets' picks need to fix the problems they have:
Frontcourt size/depth/production.
Defense.
Rebounding.
Sacrificing a talented scorer is necessary because Brooklyn has no problems putting points on the board. Conversely, they're the worst defensive team in the league, and their rotation of bigs is about as deep as a paper cut. Outside of Brook Lopez and Trevor Booker, the Nets are guard-dominant.
The incoming big doesn't need to be the second coming of Moses Malone or David Robinson, but he does need to be able to protect the paint and haul in rebounds; imagine Booker but three inches taller. Furthermore, he'll need to be comfortable switching out onto guards on the perimeter.
---
---
DraftExpress is somewhat thinking along those lines and has Harry Giles going 24th and Bam Adebayo going 26th. They ranked Adebayo 30th in the class and Giles at 27, and I'd be elated with having Bam go on one of those selections. Giles, not so much. Giles has the edge in height (6-11 to 6-10) and has more length (7-3 to 7-1.5), but Adebayo is far more ready for the NBA than Giles is.
He averaged just 11.5 minutes a game with Duke because he was coming off of knee surgery. Giles was in foul trouble constantly and struggled to play defense at the college level. Of course, that's a case of cause and effect. Bam's freshman campaign played out much differently.
Adebayo anchored a Wildcats defense that finished 26th in the nation in efficiency, and he's second in the conference in total rebounds. He brings a 250-pound frame, opposed to Giles' 222, to the league and will already be in a great place to guard opposing bigs.
What I like most about Adebayo is that he knows what he's on the court for. John Calipari wanted him to protect the rim and get rebounds. And he did just that. He seldom calls for the ball on the block unless it's a mismatch, and he serves as a great outlet for De'Aaron Fox and Malik Monk because they warrant so much attention.
If Jeremy Lin and Caris LeVert are going to be in Brooklyn long-term, having a decoy in the pick-and-roll who can catch alley-oops is a great pick up. The only thing that would inhibit selecting Adebayo, for me, is the cohesion between him and Lopez. It would be tough to play them both because Adebayo can't do much outside of seven-feet, but that means the backup center role is perfect.
Even if Brooklyn takes Adebayo (and I hope they do), there's still room for one more center, and a bunch of guys in that 20-25 range would fit with what Brooklyn's trying to do.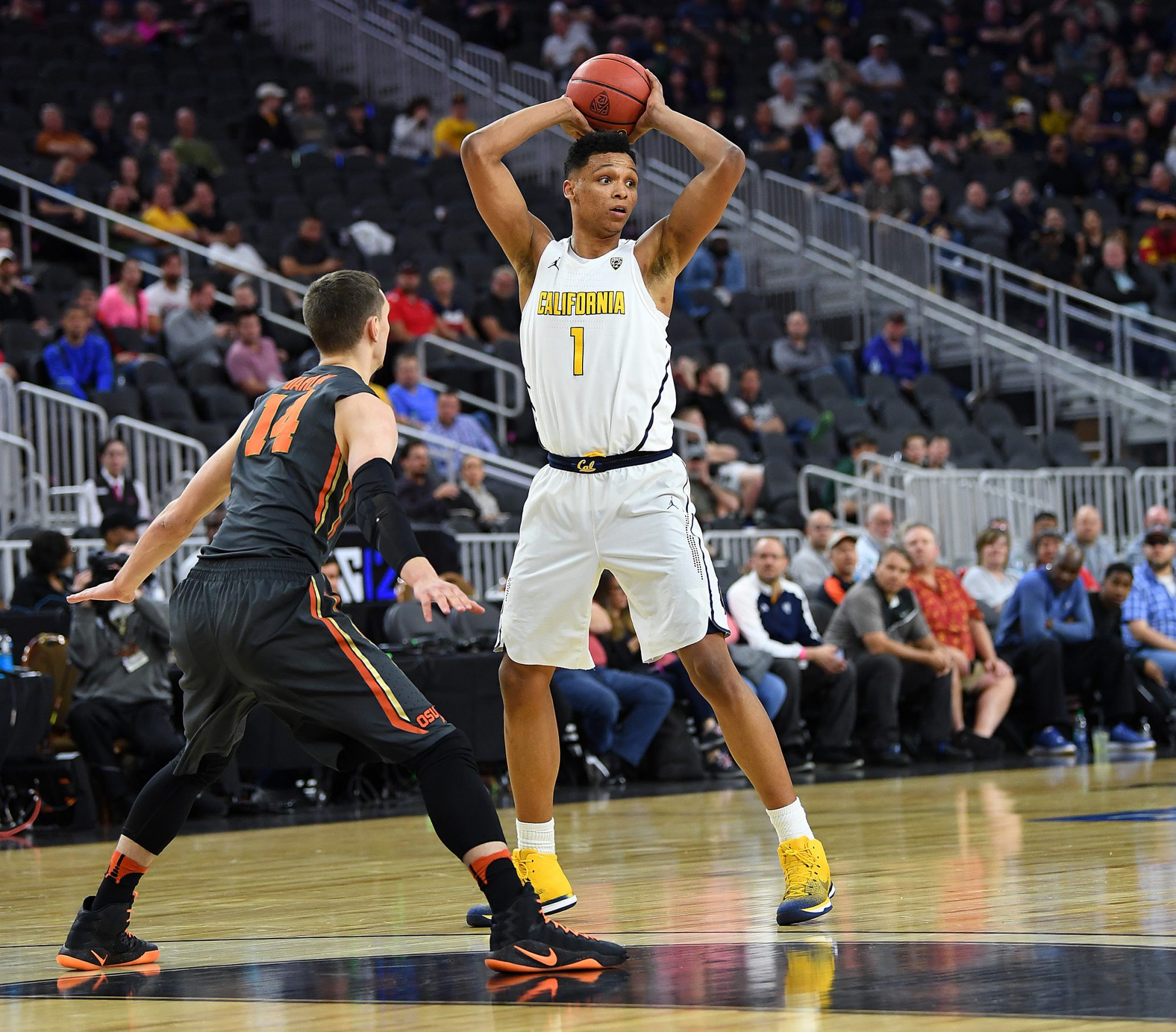 Ivan Rabb – Sophomore, PF, California
There were just five players from power five schools who were a walking double-double, and Rabb was one of them. He finished the year with 14.0 points and 10.5 a night before losing in the first round of the NIT.
Rabb's most vital asset are his tree limb arms and that 7-2 wingspan allows him to play physically despite being underweight. In conjunction with his length, he stands at 6-foot-10 and could play either the five or the four depending on the opponent's lineup.
---
---
Much like Adebayo, he doesn't need the ball all the time to be productive. Rabb was a legitimate double-digit scorer off of hustle points, and he's someone who can rim-run and hang out around the basket.
Not having an actual offensive game now doesn't mean he won't develop one, and Rabb's tools would let him evolve into a stretch-four-type player. With his height and wingspan, he can shoot over almost anyone, and he became more comfortable from the perimeter during his second year.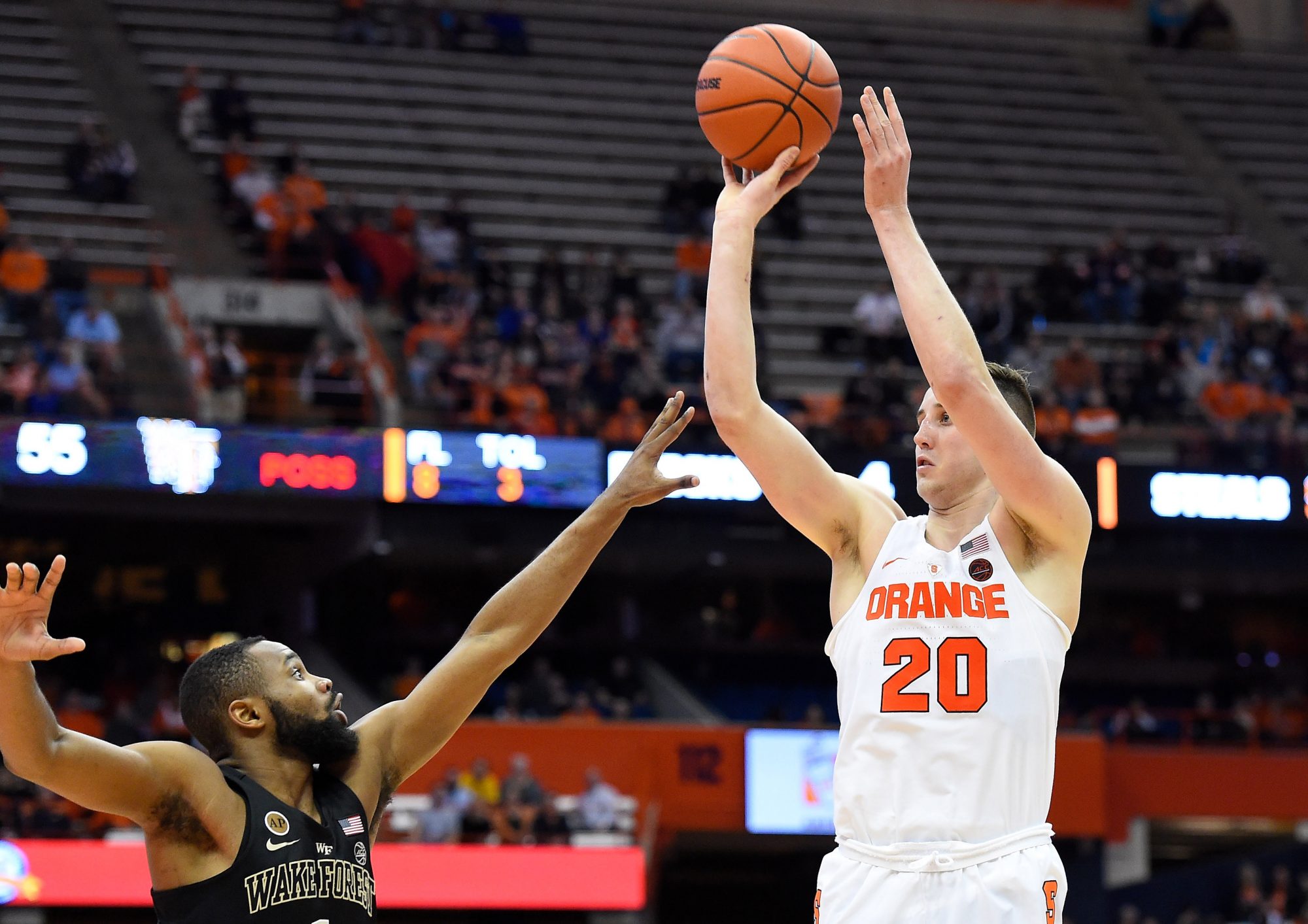 Tyler Lydon – Sophomore, SF/PF, Syracuse
The Orange haven't been as good as we're accustomed, but Lydon was someone who quietly slipped under the average fan's radar. He took on a huge role in his second year and didn't disappoint. Noticeable improvements came on the glass (8.6 a game) and in the scoring column (13.2), and Lydon was the perfect second fiddle to Andrew White.
He stands at 6-10 and is a surprisingly effective defender despite having almost no length whatsoever. He's arguably the most polished scorer on this list despite relatively low output, and his skill set on offense makes him a perfect stretch-four candidate.
Not only can he step out and knock down the three (39.8 percent for his career), but he can work from mid-range and below the free throw line as well. Lydon's got sound footwork and patience for someone who doesn't spend a ton of time on the block, and he's a catch-and-shoot threat to boot.
What does all of that mean? Well, he's built to play the stretch-four in today's NBA.
T.J. Leaf – Freshman, PF, UCLA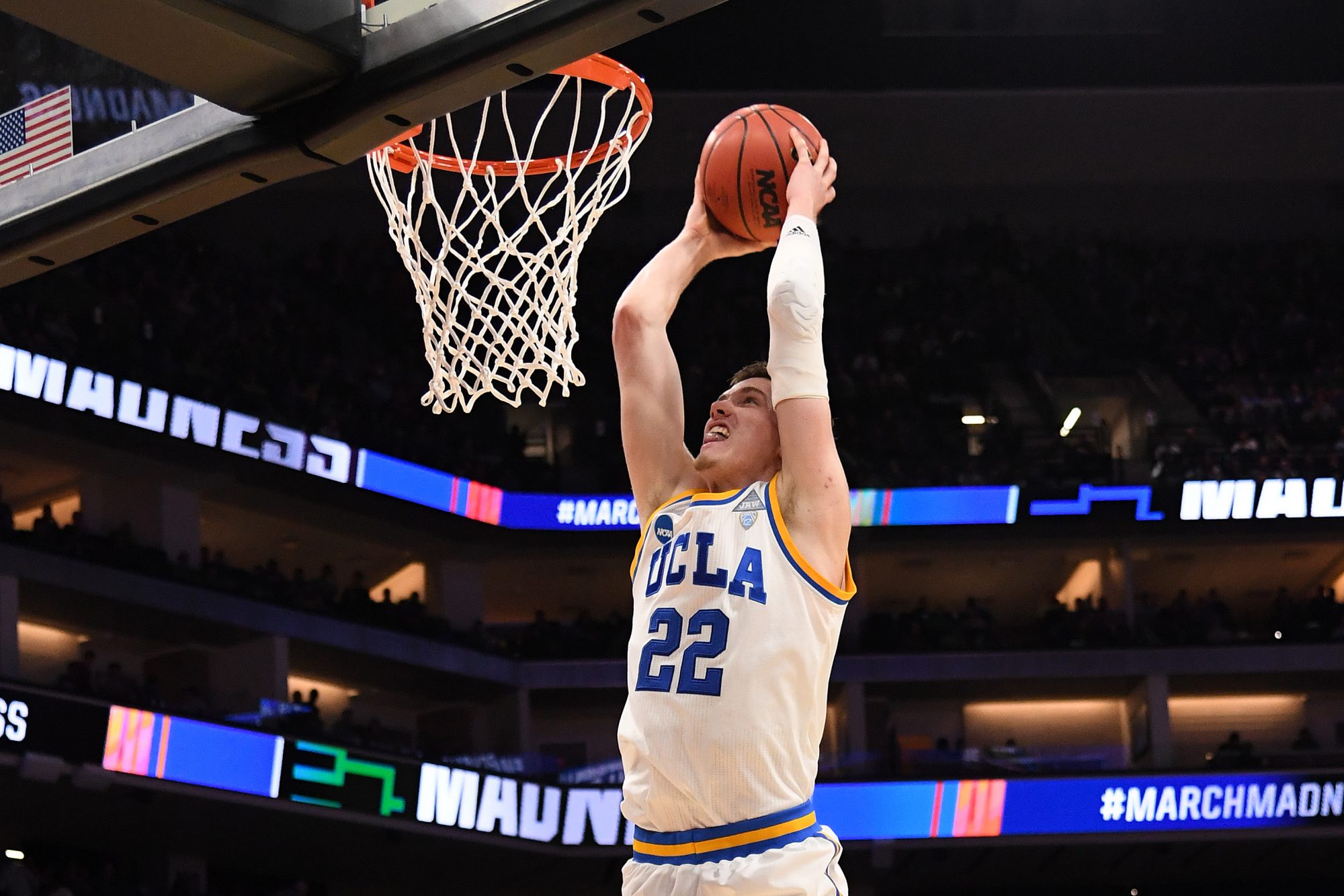 Did Leaf benefit from being on one of the nation's best teams? Yes, he did. But he still was a huge producer for the Bruins. Because of how well they moved the ball, it would routinely find Leaf and Brooklyn have similarities to UCLA regarding their offense.
Kenny Atkinson preaches ball movement and, despite not having a potential superstar facilitating, guys around each other love to pass and make their teammates look good. Because of his ability to space the floor (45.6 percent from three) and clean up the glass (8.2 boards), the Nets would have an ideal complement to Lopez.
---
---
Leaf's also very fluid from virtually anywhere, and there aren't any issues with him in an uptempo offense. UCLA doesn't slow down, and he's one of four players averaging more than 29 minutes a night.
The odds of him being around late in the first-round are high because he still needs to work on creating for himself in the post, but where he's at now is perfect to start with.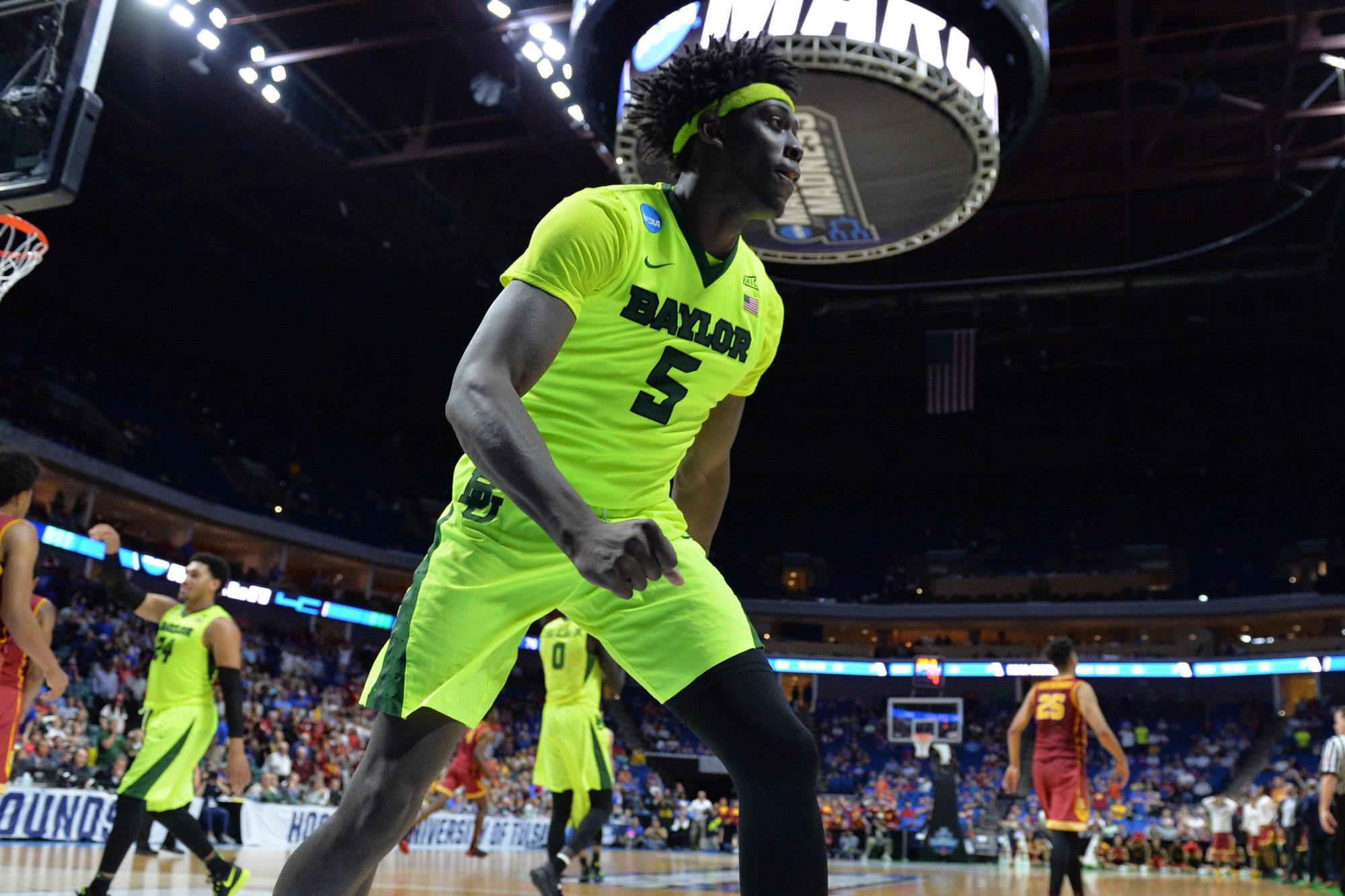 I haven't seen much of Motley this year, but I've been able to assess that he's a load to deal with in the paint. He has the size to play either the three or the four at 6-9, and he's also got a solid 230-pound frame to accompany it. However, Motley's insane 7-3.5 wingspan is what will allow him to bounce between either forward spot on defense.
He brings a ton of energy but can be rather erratic at times and averages three fouls a game alongside his 17.2 points and 9.9 boards. A lot of Baylor's offense involves him just hanging out below the free throw line for either an entry pass or a missed shot.
---
---
A limited role doesn't make him any less necessary to Baylor's success, and if he's not actively sniffing out rebounds and being tenacious, the Bears are worse off.
Motley has two double-doubles in as many NCAA Tournament games, and he's still under a lot of people's radar; DraftExpress has him as the 26th-best.