The New York Giants made a flurry of signings in the NFL's first week of free agency. We break down how each deal graded out. 
T
he
New York Giants
started the offseason with several holes to fill but limited cap space. The team spent $200 million last offseason to improve their horrendous defense. The payoff was immediate, as the Giants made their first playoff appearance since their 2011 Super Bowl run.
Here are grades for their signings during the first week of the free agency period: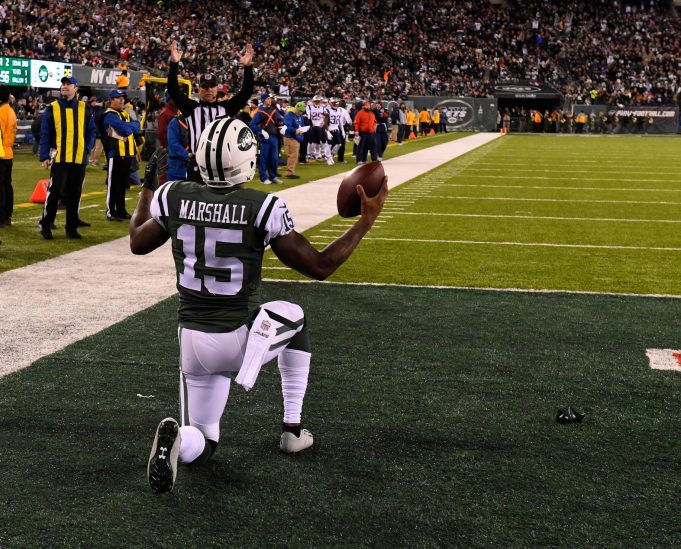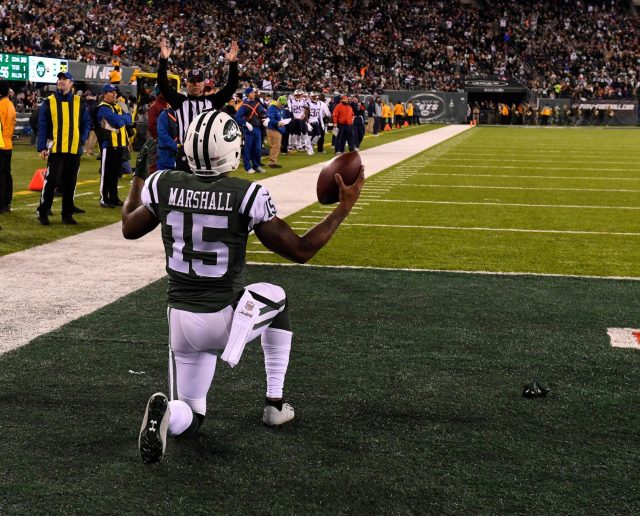 The Giants managed to complete the steal of free agency, signing Brandon Marshall to a two-year deal worth $12 million dollars. Here is the kicker: only $2 million is guaranteed. This was a bargain deal compared to the other contracts that were given to free agent wide receivers with less of a proven record.
The veteran wide receiver departed the cross-town rival New York Jets after a tumultuous season. He will be looking to reignite his career and the Giants seem like the perfect match. He has never played with a quarterback of the caliber of Eli Manning. The Giants missed a bigger, physical receiver last season, which led to struggles in the red zone.
Marshall will simply have to blend in to a wide receiver core that features superstar Odell Beckham Jr. and young slot man Sterling Shepard. At 32 years of age, Marshall could be the mature presence this young core will need to reach the next level of development.
Grade: A-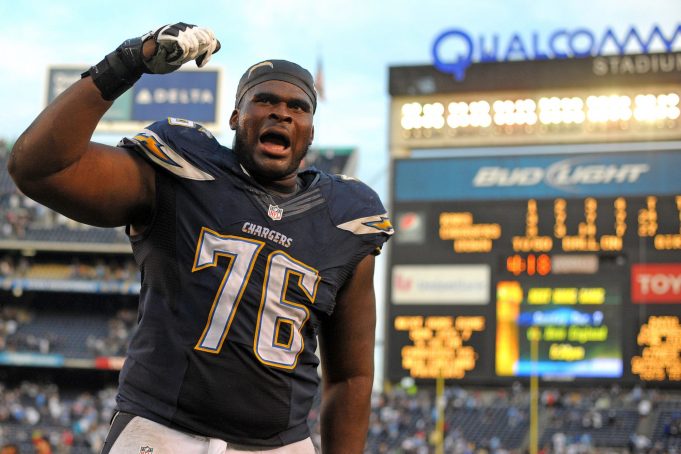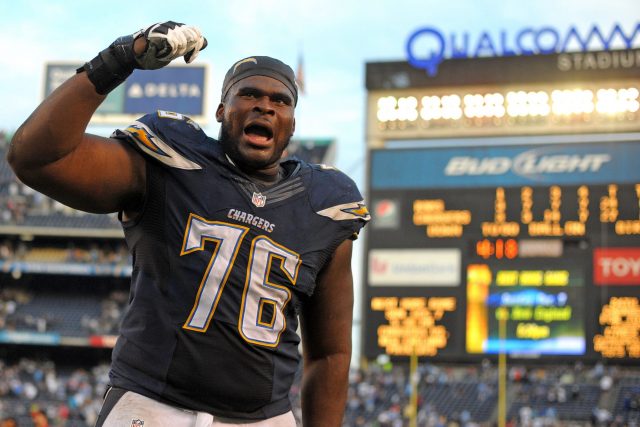 The weakest position on the Giants last year turned out to be the offensive line, especially on the right side. D.J. Fluker was given a prove it deal for one year and $3 million. The former Chargers lineman brings size at 6'4 350 pounds and competition to this struggling unit. It remains to be seen if he will be a starter out the gates.
Fluker was released from the Chargers after not living up to the bill of being the 11th overall pick. At age 25, there is still time for Fluker to develop and round out his skills, which is what the team is hoping for. The Giants were not able to be major players in the market due to the cap space. Look for the team to address this position in the draft as well.
Grade: C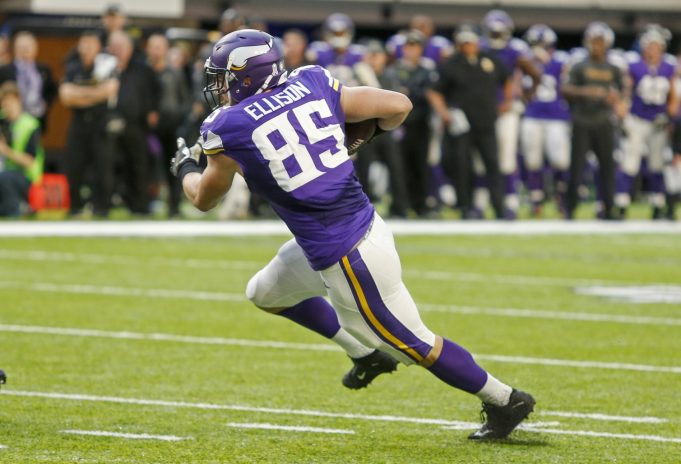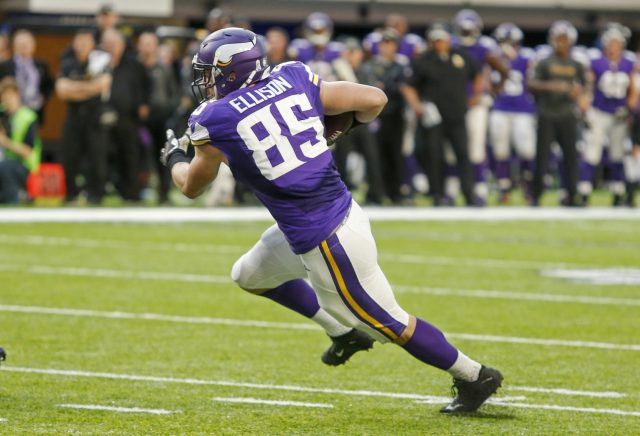 A surprise signing, FB/TE hybrid Rhett Ellison was picked up after being released from the Vikings. Picking up Ellison makes sense because the Giants struggled in the two departments he can assist with as a blocking tight end: running the ball and pass protection.
Ellison was used less each year since his rookie season in Minnesota. A four-year deal for a player of Ellison's caliber seems a bit much as well as the $18 million price tag. Most assumed the Giants would look to acquire a receiving tight end and most mock drafts have them selecting one early.
Grade: D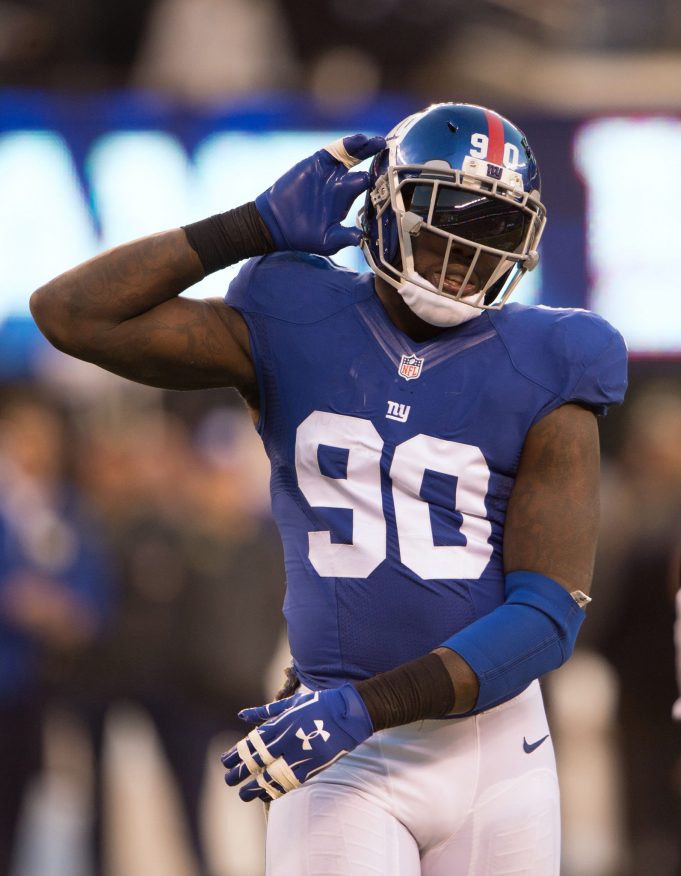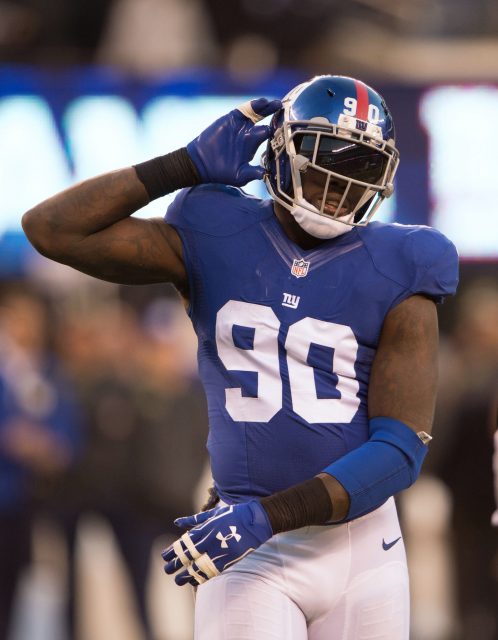 Jason Pierre-Paul had a resurgent season although it was cut short by a groin injury. Pierre-Paul looked like his old dominant self, coming up with 7.5 sacks in just 11 games played. He proved he could still play at a high level despite missing fingers on his right hand. The organization determined that franchise tagging Pierre-Paul while negotiating a long-term contract was the best option.
Losing Pierre-Paul would have been a devastating blow to a defense that dominated last season. The success of the Giants defense relies heavily on their ability to rush from the end position.
The tag ensures that Pierre-Paul cannot walk away from the team without compensation. It also eats up a major portion of their cap space at $17 million. Let's see if the two sides can come to an agreement that will be more cap friendly.
Grade: B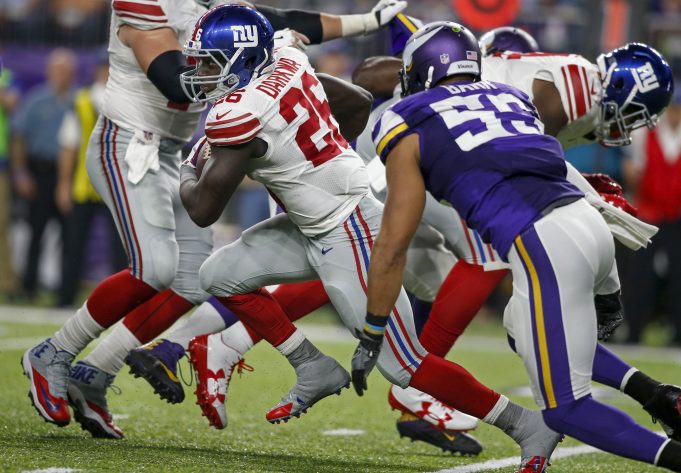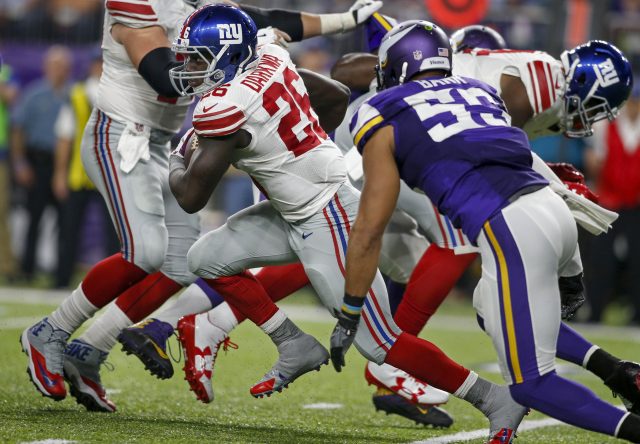 The Giants were expected to make a play in free agency at the running back position. Adrian Peterson expressed interest early, but chances are he is out of the team's budget. The Giants decided to stand pat and re-sign Darkwa to team up with Paul Perkins and Shane Vereen.
Darkwa has had good showings in limited time. For his career, Darkwa has 75 carries for 287 yards, averaging 3.8 yards per carry with 4 touchdowns. However, the core is still lacking punch. Expect the Giants to make a play in the draft at this position.
Grade: C+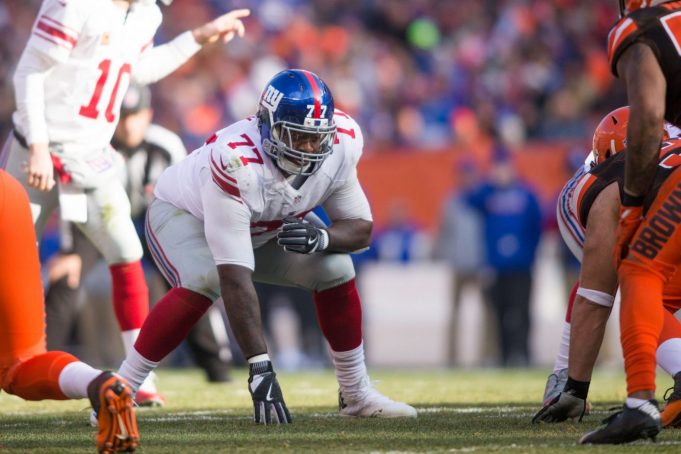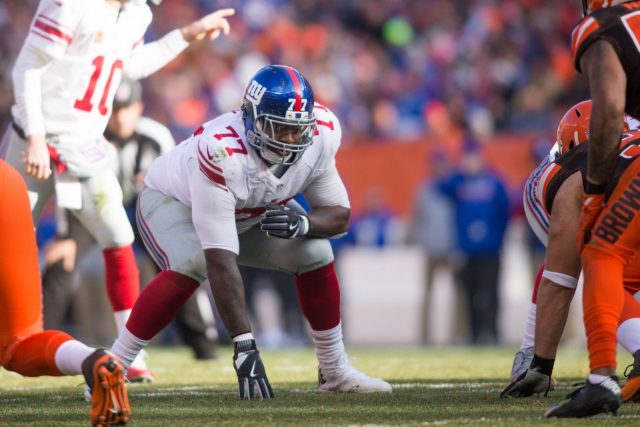 The Giants re-signed John Jerry to a three-year contract worth $10 million, 4.25 million guaranteed. Jerry's play improved in 2016 and he was rated 33rd amongst all guards according to Pro Football Focus.
The aforementioned D.J. Fluker will add positive competition to the position, which should lead to improved play from either player. If Jerry ends up on the bench, he is definitely a valuable player that adds depth to the line. This was a good re-signing by the Giants considering their salary cap space.
Grade B