How a Long Island native Andrew Murstein became the owner of a sports franchise and a NASCAR team.
A
s he embarked on a career in the business world, Andrew Murstein had three goals that he wished to achieve.
They were to own a sports team, own a bank, and to serve the public by getting involved in politics. A position in government remains on his to-do list but he has been a big success in the banking world as the President and largest shareholder of Medallion Financial Corporation, a company that had great timing in selling most of their taxi medallions that they owned pre-Uber in 2012, and then became a nationwide leader in RV and marine financing.
In 2010, he hit goal number two when he became the co-owner of NASCAR's Richard Petty Motorsports team. He added to his sports properties in 2012 when he became the majority owner of the New York Lizards of Major League Lacrosse.
"I had three major goals," said Murstein, a native of Roslyn on Long Island. "I have checked two off the list."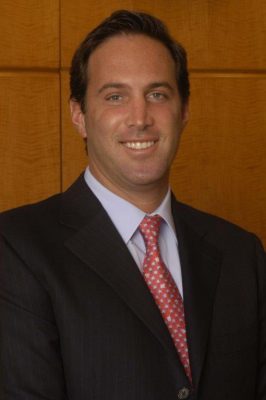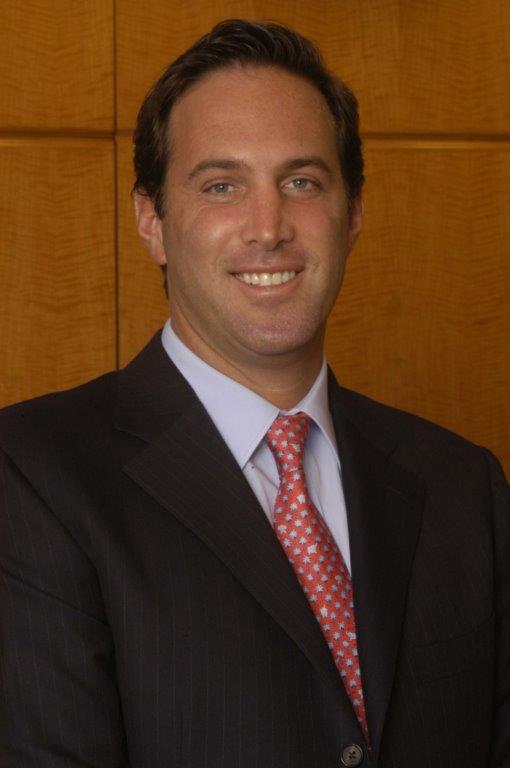 Murstein joined the sports world after successfully raising $220 million to establish a sports fund in 2008. His objective was for the public to be able to call themselves the owner of a sports team. Murstein's thought process was that the fans deserved to be an owner because they are the ones who pay good money to support a team.
"There is virtually no public ownership of sports teams," said Murstein. "The Green Bay Packers say their fans own it but they really don't. They have no voting rights and they can't sell their shares."
Murstein and his partners had the money in place to buy a team, but the process took a little longer than expected. They took a look at a plethora of teams including the Chicago Cubs and the Montreal Canadiens. While there were numerous discussions and offers that were made, it seemed as if Murstein was running into the same issue when it came to closing the deal.
The group would submit an offer but the owners of those teams would show it to another group and sell to them. Why?
"The problem was they all used us as a stalking horse bidder," said Murstein. "If they sold to us their numbers would be public and the leagues didn't want their numbers public. The leagues wanted billionaire owners who would keep the teams' numbers confidential."
On the subject of opening up the books, Murstein ran into another issue when he was in discussions to buy the New York Dragons of the Arena Football League. There were NFL owners that were investing in teams back then including Jerry Jones of the Cowboys, Arthur Blank of the Falcons, and Pat Bowlen of the Broncos.
Murstein had NFL owners calling him to say that he should buy the Dragons because they were benefitting financially, but something was not right. Murstein wanted a look at the team's financial statements and signed sponsorship contracts, but owner Charles Wang wouldn't cooperate.
At the end of the day, Murstein did not listen to what the NFL owners were telling him.
"That was a great example of how many people are not what they appear," said Murstein. "The owner of the team called me a tire kicker. I knew he wanted me to buy it quickly and thought by name calling he would speed things up. It had the opposite effect. I was more cautious than usual and for good reason."
Murstein made a great business decision and walked away from the deal. The Dragons, as well as the entire Arena Football League shut down after the 2008 season. The AFL returned in 2010, but the Dragons, who were sold to another buyer after 2008 season, never took the field again.
The road to buying a sports franchise had become a frustrating process with Murstein hitting disappointment after disappointment. Murstein was trying to be patient, but the clock was ticking.
"We must have looked at more than a dozen teams because we were sitting with a pile of cash and had to spend it in two years or give the money back," said Murstein.
The waiting came to an end in 2010 when Murstein closed a deal to become the co-owner of Richard Petty Motorsports. Buying into a team named after "The King" and NASCAR hall of famer was a significant transaction as it brought Murstein into the sports world with a marquee brand at the right price.
Murstein, along with DGB Investments and Petty, purchased the team from Gillett Evernham Motorsports for less than $50 million. Gillette had paid well over $100 million but had to sell the team quickly in an all-cash deal due to financial issues.
Needless to say, it was a satisfying feeling.
"Extremely," said Murstein. "I felt I had bought the premier name in NASCAR for a great deal, much like when George Steinbrenner bought the Yankees for only about $10 million. My goal is to get Richard Petty back to the top of NASCAR which is where he and the team belong."
Murstein, as well as the rest of the Richard Petty team, are working towards more success on the track in the Monster Energy Series standings. Aric Almirola drove the #43 car to a 14th place finish on Sunday in Las Vegas, and finished fourth at Daytona last month. Almirola also won the Daytona summer race in 2014. While he hopes for more celebrations on the track, Murstein's other sports property has been doing plenty of winning.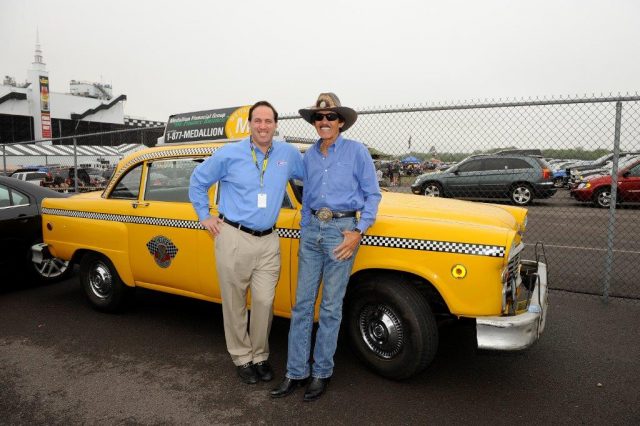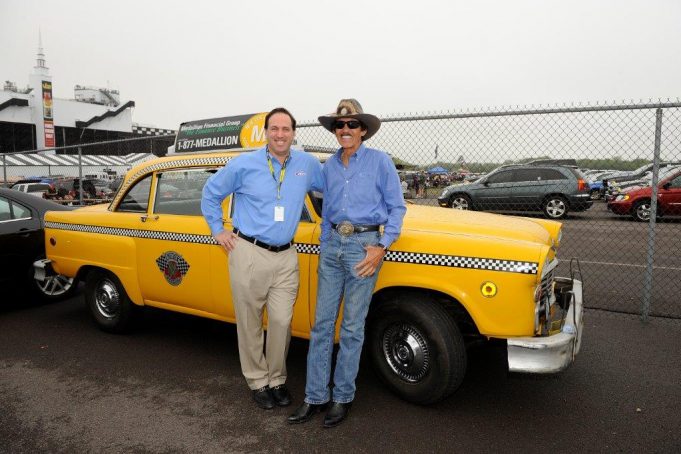 Murstein and his partners, including Pro Football Hall of Famer and collegiate lacrosse star Jim Brown, purchased the Long Island Lizards of Major League Lacrosse in 2012 and re-branded them as the New York Lizards.
"Anytime you can partner with a legend, it's a good thing," said Murstein. "Jim is that and more in the NFL and also in the world of lacrosse. Most people don't know that but he's one of the greatest lacrosse players of all time."
All the Lizards have done since the sale is make the playoffs four out of five years and win the 2015 MLL Championship. They also have the best overall record in the league over the past three seasons.
Lacrosse is a unique sport in that the players don't generally earn tremendous salaries. Many of them have another job whether it's running lacrosse camps, coaching lacrosse, or just another line of work. In many ways, it's kind of a "weekend warrior" type of thing where the players can have some fun playing in front of thousands of fans.
It's kind of atypical of the modern day professional athlete.
"Many sign $100 million contracts and sit on the bench or get injured and never play again," said Murstein of big name athletes in the major sports. "These young men in lacrosse play for very little because they love doing what they do."
So after flirting with numerous teams that were on the market like the Canadiens, Cubs and the Dragons, Murstein and his partners stepped into the sports world with a lacrosse team and a NASCAR team. With patience, along with a smart business background, Murstein made a couple of wise investments with what promises to be extremely strong growth potential.
"NASCAR and lacrosse have a tremendous amount of upside ahead of themselves," said Murstein. "NASCAR is the number one spectator sport in America and they are second to the NFL in terms of TV ratings."
Murstein's days and nights over weekdays and weekends are dedicated to his family and his sports teams. Other opportunities will certainly come his way to add to his sports properties, but for the moment, Murstein seems content with his star-laden New York Lizards lacrosse team featuring Paul Rabil, Rob Pannell, Joe Walters and Greg Gurenlian as well as the Richard Petty Motorsports team that he hopes to continue to build and strengthen.
"For now, I am just focused on these two," said Murstein. "We already won a championship in lacrosse and since we have bought the team we have more wins than any other team over the last several years and more playoff appearances. I need to do the same for RPM. Richard is a living legend and he deserves it."
He still has those political aspirations, but Andrew Murstein has accomplished two of his three objectives in the business world. He has his financial company and thanks to the development of that sports fund he is an owner of two professional sports properties.
One he turned into a champion. The other bears the name of a champion with some unfinished business.