New York City FC fell to rivals Orlando City in the opening match for both teams of the 2017 season.
New York City FC:

0

 (0-1-0, 0pts)
Orlando City FC: 

1

 (1-0-0, 3pts)
MLS Final, Match Recap
Orlando City Stadium, Orlando, FL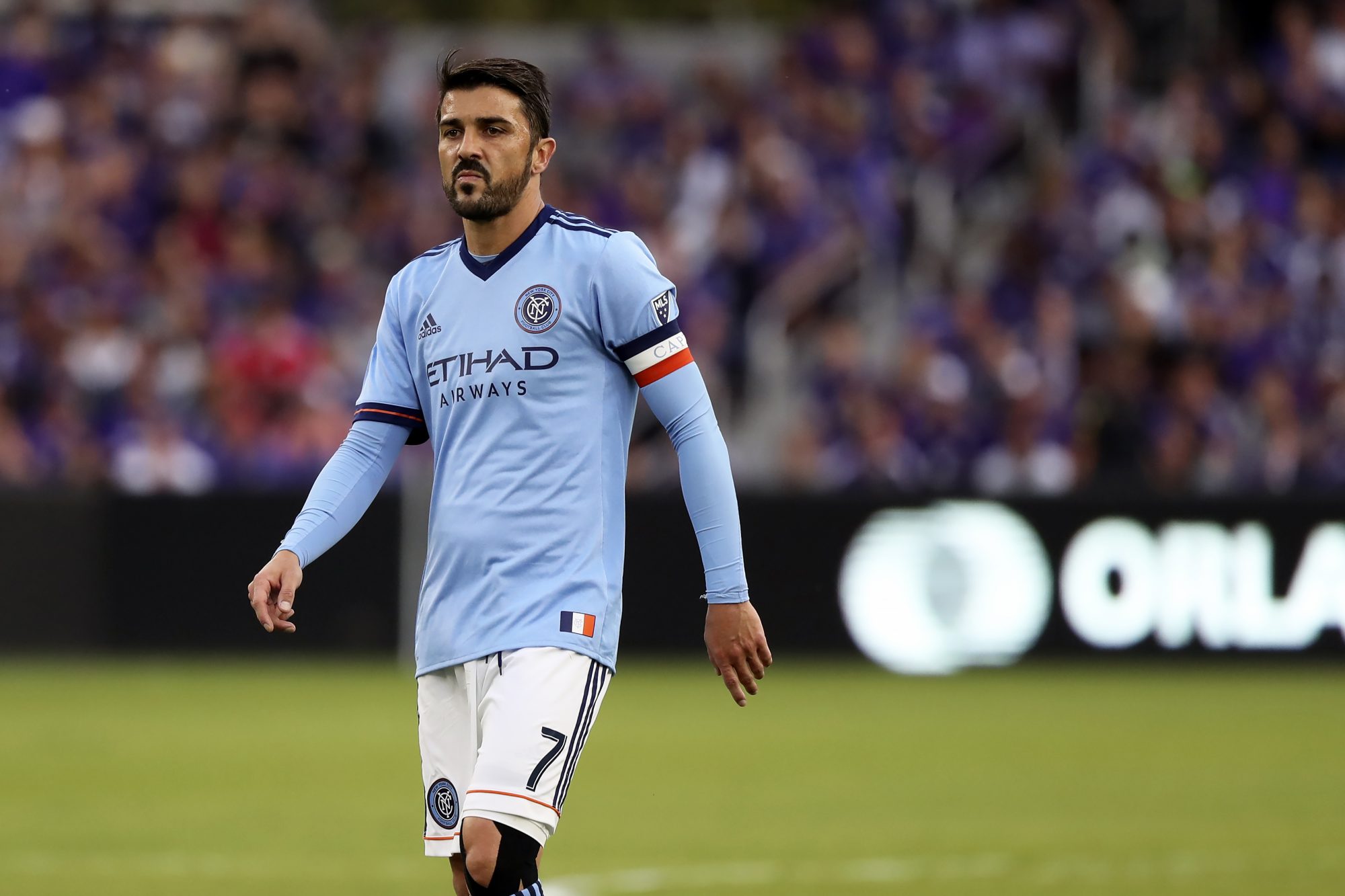 A 15th minute goal from Orlando talisman Cyle Larin was enough to give the Lions all three points in the opening game of their brand new stadium.
Despite the defeat, there were plenty of positives to take away from the match. Here are our top takeaways from NYCFC's opening fixture of the season.
Despite the loss, NYCFC were the dominant side
New York City played their style of football– they built up through the back, utilized their midfield maestros (Andrea Pirlo and Maxi Moralez), dominated possession, and looked far the better side. They had 70% of the possession in the 30 minutes following the Larin goal, but were ultimately undone by a string of terrific Joe Bendik saves.
While they were unable to score– Bendik put in a superhuman effort, making 7 saves in total. It certainly wasn't due to a lack of form on their end. Patrick Vieira should be very pleased at how his side played. Here's why:
In total, NYCFC out-possessed Orlando 68-32.
They outshot Orlando 14-7
They had 84% pass accuracy, compared to Orlando's 65%
At the end of the day, NYCFC was the better side. It was a frustrating result, but it should not be a discouraging one.
Take it from the man himself:
Head Coach @OfficialVieira talks frustrations and how the team needs to be more "ruthless"

Quotes: https://t.co/d9qlhUq8OH pic.twitter.com/VogvaKfigc

— New York City FC (@NYCFC) March 6, 2017
It takes time to gel
Six players made their debuts on Sunday for NYCFC, including five in the starting XI: Maxi Moralez, Rodney Wallace, Alexander Ring, Sean Johnson, Alexander Callens, and Sean Okoli. Obviously, they didn't all gel immediately, especially the players in attack. NYCFC relied heavily on Pirlo and Jack Harrison at times, and that trend could continue for the first few games of the year.
The new signings did show tremendous promise, however, and it shouldn't be long before they start to gel. Rome wasn't built in a day.
Other than the one goal, the defense looked solid
Alexander Callens and Sean Johnson made their NYCFC debuts at the back, and both played quite well. Johnson could do nothing about Larin's header, and while Callens maybe could have had better positioning on the cross, he still put in a fine shift.
Orlando City had only 1 shot on target, which was the Larin goal. NYCFC had seven, to put it into perspective. The Lions barely got a sniff of Sean Johnson's goal throughout.
Maxime Chanot, Ronald Mattarita and Callens were the first, second, and fourth highest rated NYCFC players, respectively, according to whoscored.com. Clearly, the defense was strong.
NYCFC let up the third most goals in MLS a season ago, but so far, their new signings, in addition to the anticipated maturation of both Chanot and Mattarita, bode well moving forward.
It's a long season
This one should go without saying. There are 33 games left in the season. On top of that, the emotion and passion that Orlando's crowd was emulating made it an immensely difficult atmosphere for NYCFC to play in. No shame in losing this match.
The main takeaway here is that the season is just beginning, and despite losing the opener, the future bodes well for NYCFC in their third season.
Patrick Vieira took fans questions after the game as well:
? @OfficialVieira answers your post-match questions following last night's season opening match, presented by @etihadairways #AskNYCFC pic.twitter.com/MkV4dK4f2D

— New York City FC (@NYCFC) March 6, 2017