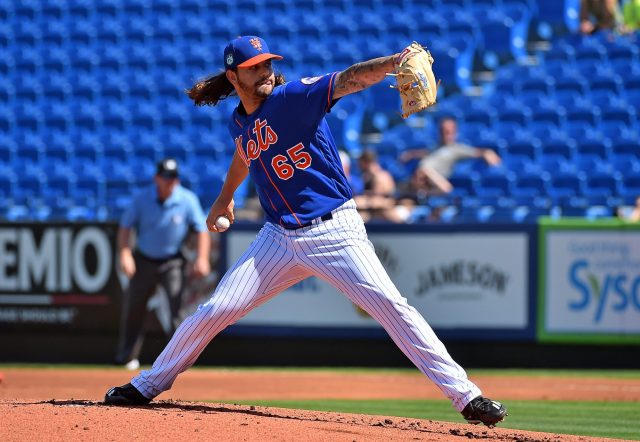 5. RHP Robert Gsellman
Scouting grades: Fastball: 60 | Curveball: 50 | Slider: 50 | Changeup: 55 | Control: 55 | Overall: 50
MLB Player Comparison: Braves RHP Julio Teheran
A
fter starting seven games for the Mets, Robert Gsellman remains a main reason a postseason trip was even possible in 2016. His performance during that time resulted in a 2.42 ERA and 42 strikeouts over 44.2 innings, with just one home run allowed.
This has catapulted the man who completes the long-haired trio of Mets' starters into another possibly starting role in 2017, especially as the returns of Zack Wheeler, Harvey, deGrom and Matz are all from injuries.
So if Wheeler goes to the bullpen, or manager Terry Collins wants to use a six-man rotation at any point, Gsellman is their guy to fill in.