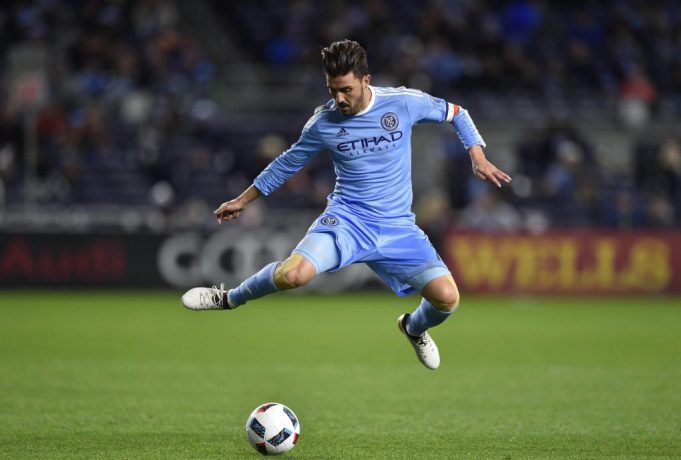 Left Wing: Sean Okoli
NYCFC signed forward Sean Okoli from FC Cincinnati of the United Soccer League, a signing that might prove to be their most significant of the offseason. Okoli was named MVP of the USL after netting 16 goals in 29 games, good enough to win the Golden Boot as well.
At 23-years-old, Okoli brings a fresh, exciting, dynamic element to Patrick Vieira's side, and could be a key cog in NYCFC's attack as the season progresses.
Right Wing: Jack Harrison
No surprises here. The English winger took MLS by storm during his rookie season, showing a keen eye for goal, tremendous dribbling ability, and the ability to play on the same level as legends like Villa, Pirlo, and Lampard. While Harrison may play second or third fiddle to more established stars on the team, he represents the future of the franchise.
His passing is terrific; his dribbling is among the best in the league; his aggression and feel for the game far exceed that of a normal teenager in MLS. Harrison has the tools to turn into one of the league's marquee players, and while Villa and Pirlo will grab the headlines, Harrison will need to be key if NYCFC are to make a rush towards the playoffs.
Striker: David Villa
He won the MVP award last year, he's the captain, and he's one of the greatest goal scorers of this generation. Who else would start at striker?