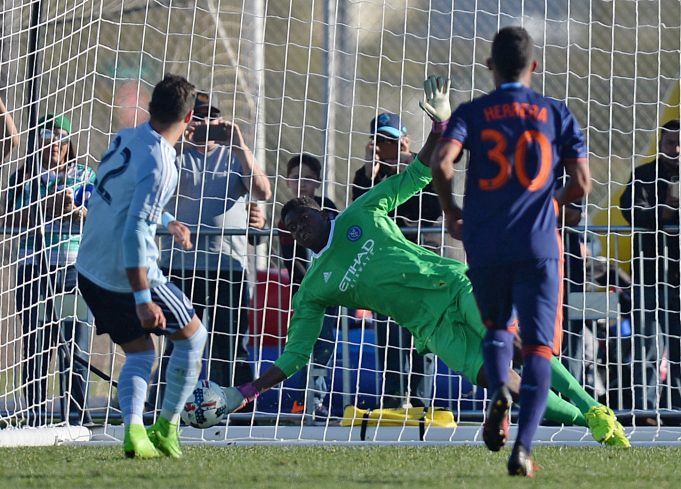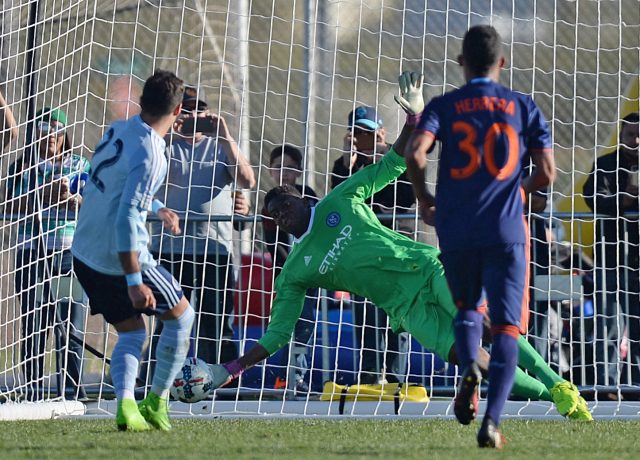 Goalkeeper: Sean Johnson
Sean Johnson was brought in to sure up NYCFC's back line. The former Chicago Fire keeper racked up 176 appearances in the Windy City and has a higher pedigree than Josh Saunders and Eirik Johansen combined. At 6-foot-4, Johnson has a huge frame and at 27, he is entering the prime of his career. Johnson should be a shoe-in for the number one shirt for the entire season.
Left Back: Ronald Mattarita
As one of the biggest surprises of the 2016 season, Costa Rican left back Ronald Mattarita stood out as one of the finest left backs in MLS. Mattarita has the skill and technique of a winger, with blistering pace and the ability to participate in link up play.
His tremendous play generated transfer rumors from Europe, and it also garnered Mattarita 13th spot on MLS.com's 24 under 24, which ranked the best 24 players in MLS under 24-years of age. While he might eventually be picked up by a bigger club in Europe, for now, Mattarita is among the finest left backs in MLS and is a no brainer in the starting XI.
Center Back: Alexander Callens
Acquired this winter to shore up the backline, Peruvian center half Alexander Callens could play a big part for NYCFC moving forward. Callens was acquired from Spanish second tier side Numancia, but he also spent four years at Real Sociedad, a middle-to-top tier club in La Liga Santander.
NYCFC have tried a bevy of options at center back — Jason Hernandez, Ethan White, etc.– and none have really panned out. Hopefully, Callens' international pedigree turns him into a shrewd signing for NYCFC.
Center Back: Maxime Chanot
Acquired over the summer, the Luxembourg international instantly became a starting center half for the Blues. Chanot showed great poise on the ball and did well to shore up the NYCFC backline. At 27, Chanot still is in the prime of his career and could establish a great partnership with Callens in the midfield.
Right Back: RJ Allen
New Jersey native RJ Allen has quietly established himself as a key player for NYCFC over his near two-year stint with the club. Allen has the ability to play at both left and right back, and he has shown great poise going forward as well as staying back to defend. He isn't the flashiest player, but he certainly gets the job done.