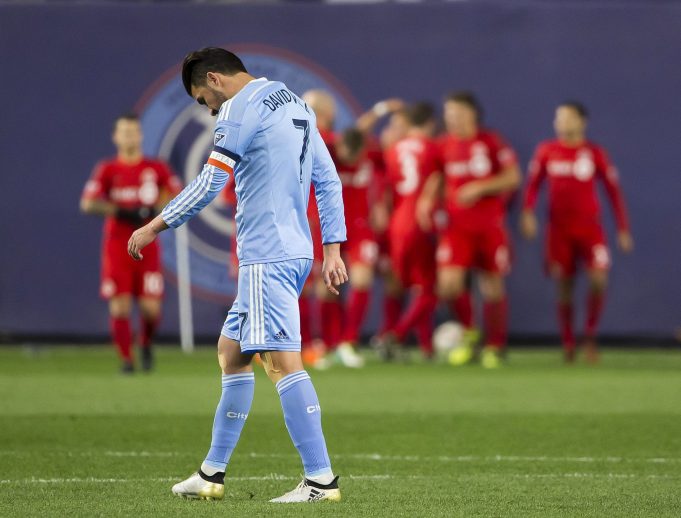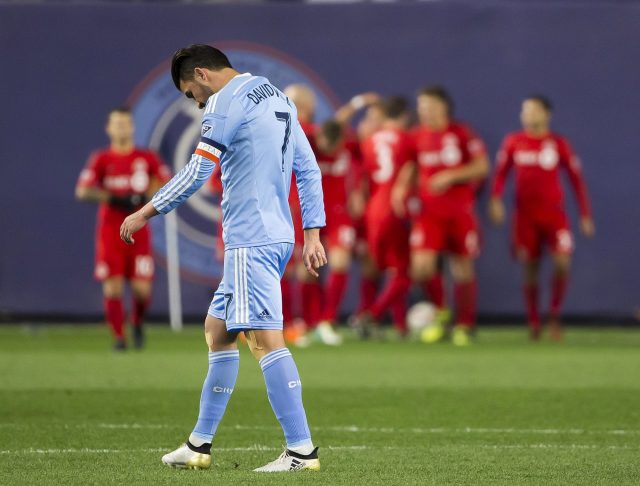 The Defense
NYCFC's biggest issue coming in to 2017 is the defense. Their awful back line surrendered the most goals in MLS last season (64). Seven of those goals came in one particularly putrid outing against the Red Bulls.
Unfortunately there doesn't seem to be many new options on the back line. Rodney Wallace can certainly start at the left back. However, he may be more a midfielder in Coach Vieira's system. Wallace won the MLS Cup with Portland in 2015. He has a winning pedigree and even scored the game winning goal in the final that season.
Maxime Chanot seems locked in at left center back. Frederic Brillant an/or Ethan White will play right of center. Either Shannon Gomez or RJ Allen could win the right back spot with a strong preseason.
None of the defenders are particularly special and will need to improve for NYCFC to have a legitimate shot at a title. They'll have to become masters at rope-a-dope tactic employed by Vieira. In his system the defense is asked to complete tons of short passes, drawing the opposition in to their defensive third, and then when they see an opening spring an attacker.
Sometimes the best defense is a good offense.