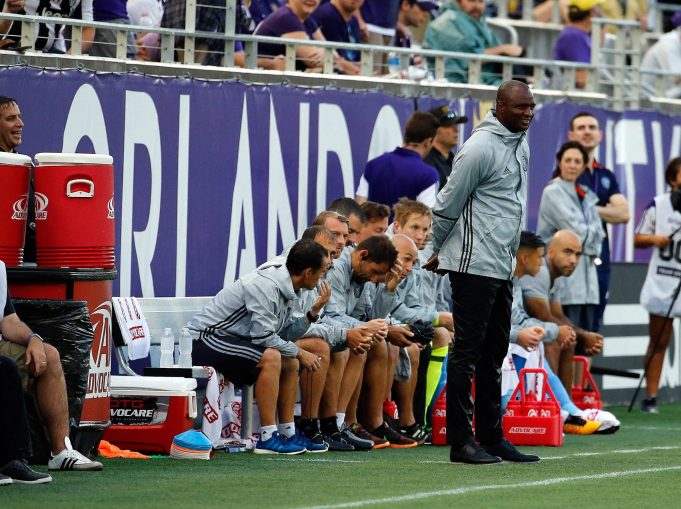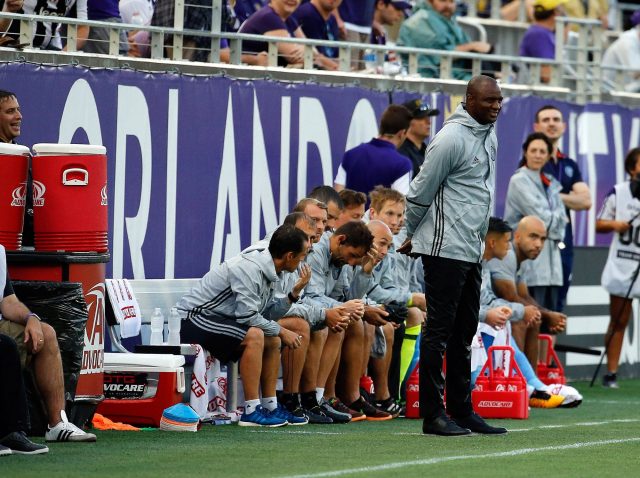 The Coach
After a lackluster 2015, NYCFC fired its first coach, Jason Kreis, and replaced him with Patrick Vieira.
Before his arrival in the States, Vieira, a Frenchman, was better known throughout the world as a player than a coach. The long-reigning captain of Arsenal had led his team to three Premiere League titles in his 10 seasons, but had never coached a professional game.
Vieira cleaned house as soon as he arrived in New York. He released 10 players and brought in 11 new ones before the 2016 season even began. Most of those moves would turn out to be positives for the club.
Vieira has a willingness and a confidence to make the tough, and sometimes, even unpopular decisions. He has not been afraid to change formations or the starting lineup when he feels it is needed.
Several times in 2016, NYCFC deployed a three-man defense and/or a three-man attack. His lineup decisions are often even more unorthodox than his tactics, as evidenced by the benching of national team regular Mix Diskerud for extended periods of the season.
Despite his inexperience and unpredictability, Vieira turned a losing expansion team into a legitimate contender for the Supporters Shield and MLS Cup in only a single season. If he can keep progressing as quickly he did from 2015 to 2016 NYCFC could become a champion as early as 2017.