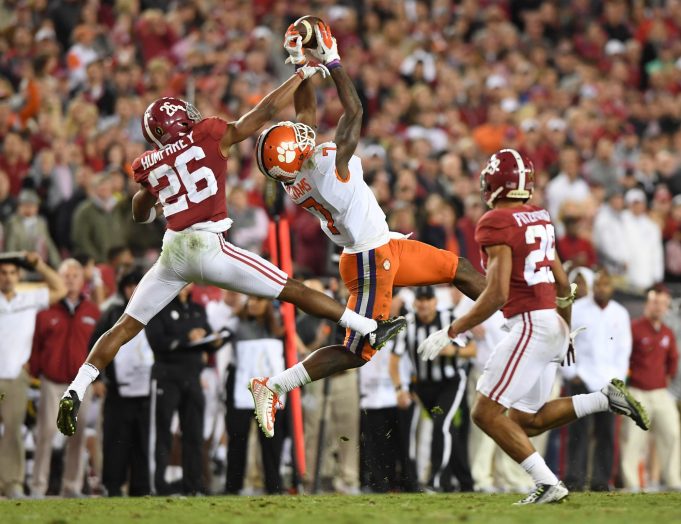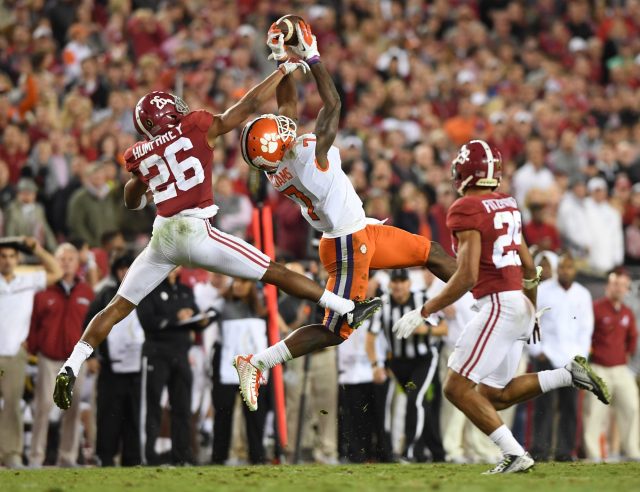 Round 1: Mike Williams, WR, Clemson
Would there be a better follow up for Clemson's Mike Williams after the National Championship then being the first wide receiver selected as a top six pick? There is a real possibility that could unfold during the 2017 NFL Draft.
With the news of the New York Jets parting ways with veterans Nick Mangold, Breno Giacomini and Nick Folk, could the next shoe to drop be the pair of high-priced wide receivers? Releasing Brandon Marshall and Eric Decker could be the next roster moves on the horizon. Marshall will be coming off a down year, and the oft-injured Decker can no longer be relied on to fill a starting role for the entire season.
Hypothetically speaking, if the pair of star wide-outs are released, a player Mike Maccagnan could select with the sixth pick in the draft, Mike Williams could fill the void as a number one receiver. Williams is considered to be an ideal NFL wideout who possesses both size and strength.
It may be overstated to compare Williams to another National Champion wide receiver who just played in his first Super Bowl, but the similarities to Julio Jones are there. Both players amassed over 1,200 yards from scrimmage in their final year in college, while Williams accounted for 11 touchdowns to Jones' nine.
Judging by the most recent moves from the Jets front office, a complete rebuild has begun. There will be more beloved casualties to add to the list that includes Mangold. For Maccagnan, Todd Bowles and Woody Johnson to get this right, they need to select a player that will infuse some excitement into the organization, Williams is one of those players.
Alternative Pick: Corey Davis, WR, Western Michigan