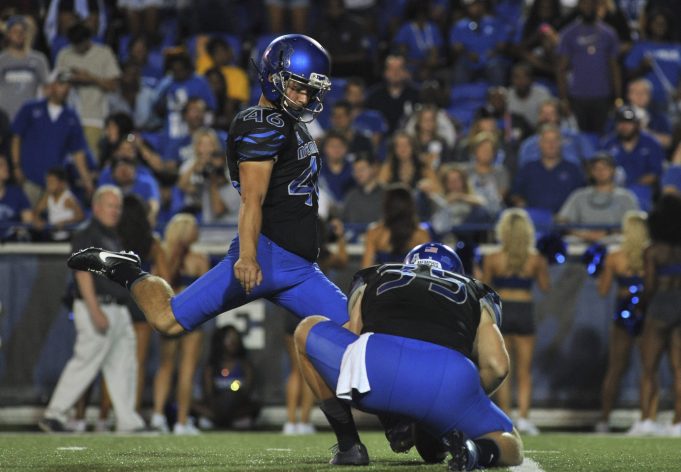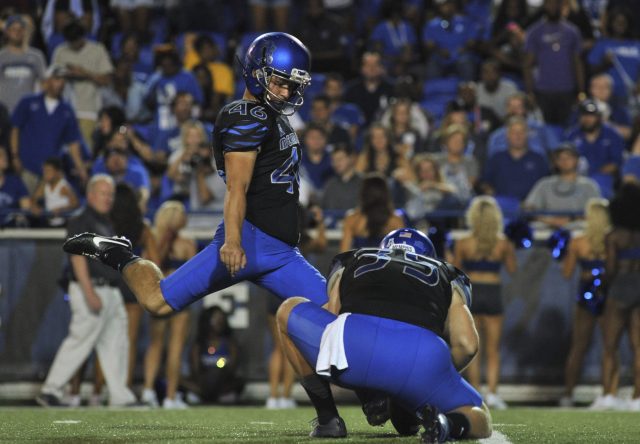 7(236). Jake Elliott, K, Memphis
There's a new rookie sensation that goes by the name of Elliott in the NFC East. The Giants had a horrible situation with their former kicker Josh Brown last season. Signing Robbie Gould as the season continued was a quick fix, but the Giants will look for a long term kicker going forward.
It's likely that the top kicking prospect, Zane Gonzalez, will be off the board, but Elliott is still a solid kicker. Going 10-of-12 in the 40-plus range and never missing on all 144 extra point tries in his career, the Giants will be happy to regain consistency at the kicking spot and hope that this one doesn't raise any negative press off the field.