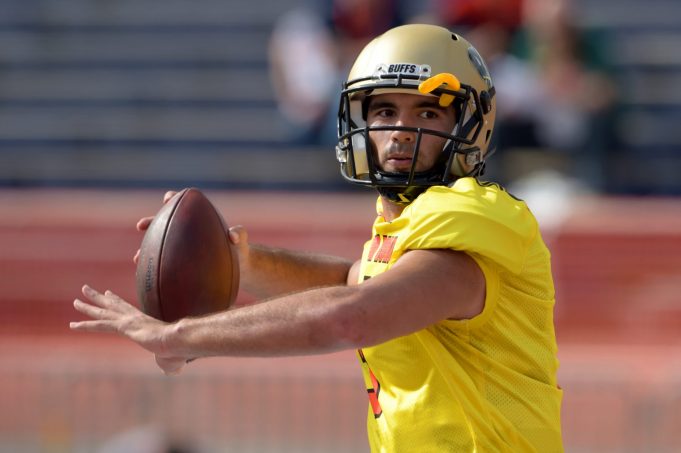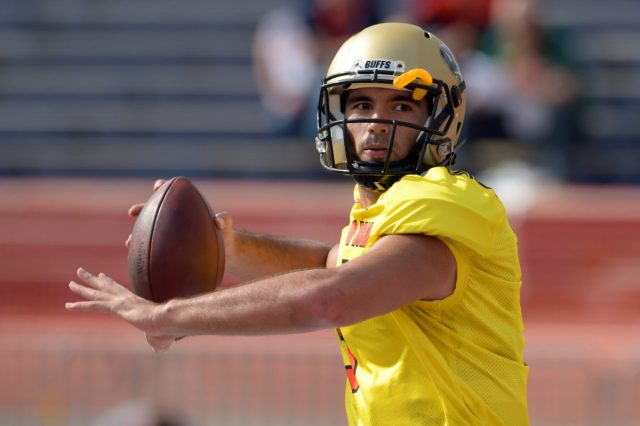 6(199). Sefo Liufau, QB, Colorado
It seems safe to say that it's okay to stop the belief that Ryan Nassib will be Eli's replacement. Maybe sending him to Jacksonville for a conditional sixth round pick that could move to a fifth if he starts more than four games. ends the Nassib saga.
Eli Manning is 36-years-old and isn't aging as blissfully as Tom Brady. Eli can still compete for another few years at a high level, but it seems that he's past his prime. He performed better in playoffs but the decline is beginning to take shape. Many mocking this pick might select Chad Kelly, the red flag riddled gunslinger with the same alma mater as Eli. However, Reese may take a hard pass given his character issues.
Kelly, who in fairness does carry a high upside, may not be worth the selection with the focus needing to be on the field not concerns over a guy who is expected to keep quiet and dig his head in the playbook for the next couple of years. Liufau is no disappointing selection, though, as a four-year starter at Colorado, Liufau is a highly respected QB for any coach that went against him for his incredible toughness and desire to compete.
He has a very impressive ability to push the ball downfield and it will be up to the development of staff to work with him on his ability to make quick reads. MacAdoo will have his first development job as a head coach and a great kid like Liufau is a lot easier to manage than any high-risk prospects others may consider.