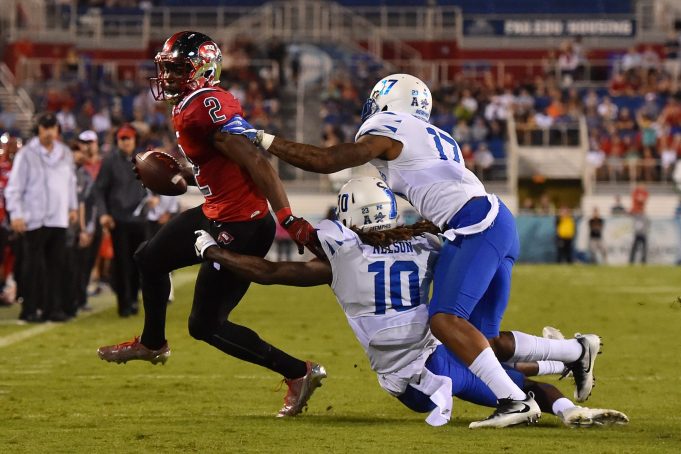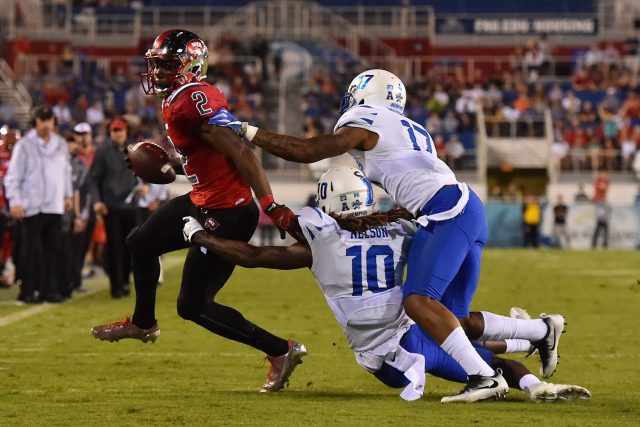 5(169). Taywan Taylor, WR, Western Kentucky
The game against the Packers and the release of Victor Cruz have made a message clear: the Giants aren't completely satisfied with their receiving corps just yet. Odell Beckham Jr. And Sterling Shepard are obviously talented and will be a solid 1-2 punch in the passing game. Taywan Taylor could be a perfect third option to take the passing game from good to deadly.
Taylor starts with being a very capable route runner which is loved in any organization. Not only was he quick and agile he also had the speed to beat teams over the top. When you already have a deep threat like Beckham Jr., getting another guy to push the ball downfield allows for more production throughout the offense.
At Western Kentucky, Taylor also had a lot of routes that would be classified as screen passes or bubble routes but in a system where weapons such as OBJ, Shepard and Evan Engram are there, the opportunity to capitalize on plays like this are still available. If available, Taylor put together with this already impressive receiving core would either keep defensive coordinators up all night trying to find out how to stop them, or give them nightmares dreaming about them.