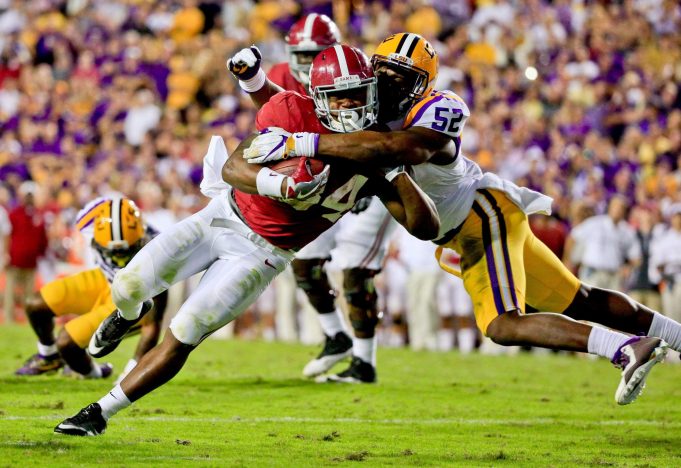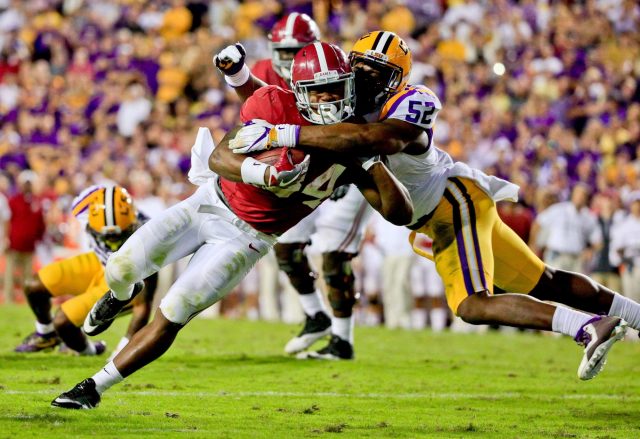 4(140). Kendell Beckwith, LB, LSU
The biggest concern with Beckwith is the fact that he tore his ACL right before the final regular season game. He will likely miss time for whoever drafts him. However, he could be a great draft pick for whoever is willing to wait.
Being moved back to the end of the fourth round, the Giants will be faced with still wanting to get valuable picks but may have to forgo an instant impact player and select a valuable asset for the future. The Giants have one of the best defensive lines in football, but when it comes to linebacker, their mix of players was rather average.
Beckwith has succeeded at inside linebacker in both 3-4 and 4-3 schemes so he could provide versatility to the defense in terms of coverage and playmaking ability. The Giants will be needing to keep up with the bright future of the Cowboys, selecting the highest upside talent remaining would be the prudent choice.