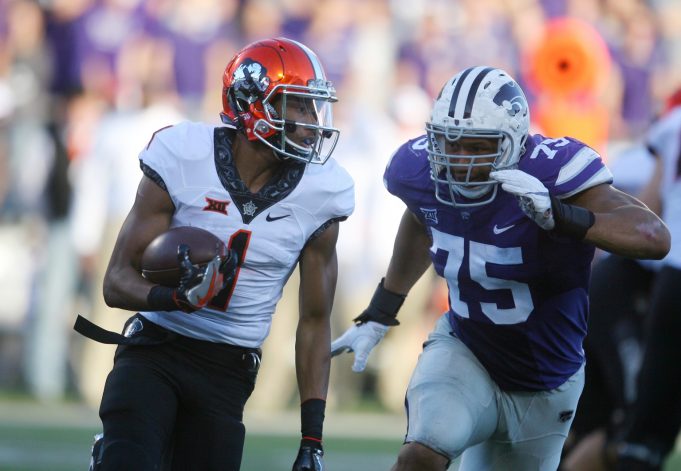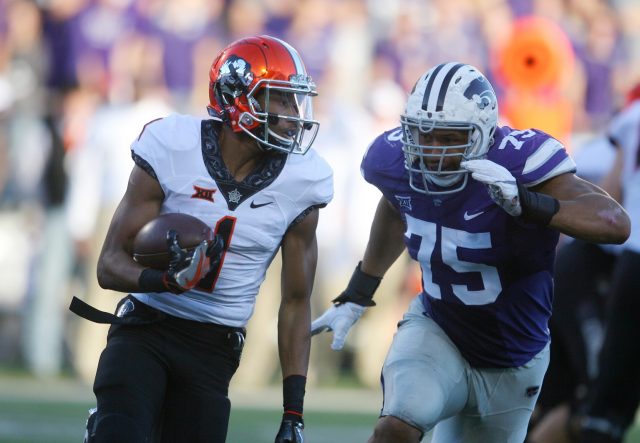 3(87). Jordan Willis, EDGE, Kansas State
The positions of need for New York will become much more clear after we see how free agency goes. However, it is very likely the Giants will need to address the defensive line depending on whether Johnathan Hankins or Jason Pierre-Paul leaves.
Willis is a run stopping expert and when you need to face Ezekiel Elliott twice per season, things like that can only entice you more. A high effort guy who has received high praise from longtime Kansas State coach Bill Snyder, it's obvious he fits the bill of a Giant as Jerry Reese loves his high character guys. A hard working and already productive edge rusher is an enticing add but in the third round, the mix of value, need and potential is just too good to pass up.