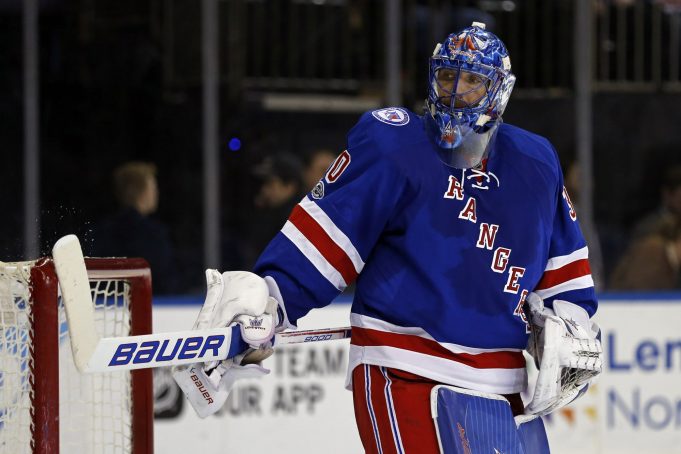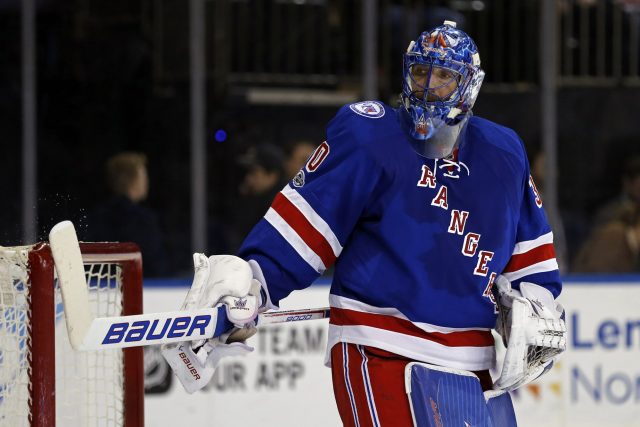 H
enrik Lundqvist is the
New York Rangers
franchise leader in both games and wins.
Nicknamed "The King" by the Garden faithful during his 2005 rookie year, Lundqvist has had an incredible relationship with New York.  The "Henrik! Henrik! Henrik!" chant has become a regular part of Rangers' home games at Madison Square Garden for over a decade now.
In his time here, Lundqvist has proven to be one of the best goaltenders in the NHL, joining legends Patrick Roy and Martin Brodeur as the only keepers with at least 30 wins in 10 different seasons. He's also been an All-Star in every single year he's played, while simultaneously having often been a finalist for year-end awards.
Lundqvist has a career record of 400-242 for an astounding 62 percent winning percentage. His career .920 save percentage is even more impressive when you consider that he hasn't had a mark under that since 2008. Over that same span, no other goalie has beaten that mark more than three times.
Lundqvist's biggest individual accomplishment in the NHL is winning the Vezina Trophy as the league's best goalie in 2012. Unfortunately for the Rangers, so far his best team accomplishment is his Gold Medal win with Team Sweden in the 2006 Olympic Games.
Hank's playoff resume is incredible as well. He has allowed only five total goals in six Game 7 wins. The other two to accomplish the feat are – remember these names from earlier – Roy and Brodeur.
Lundqvist's issue is that his team is only 55-59 in the playoffs since he's been here. That losing record is the one stain on an otherwise pristine resume. The King will turn 35 in a few weeks and is having a down season by his ridiculous standards.
The 2017 Rangers have the best offense they've ever had playing in front of Lundqvist. Goalies win championships, though, so if the Rangers are going to make another run at the Stanley Cup, they're going to need Lundqvist to be live up to his name as The King a few more times.