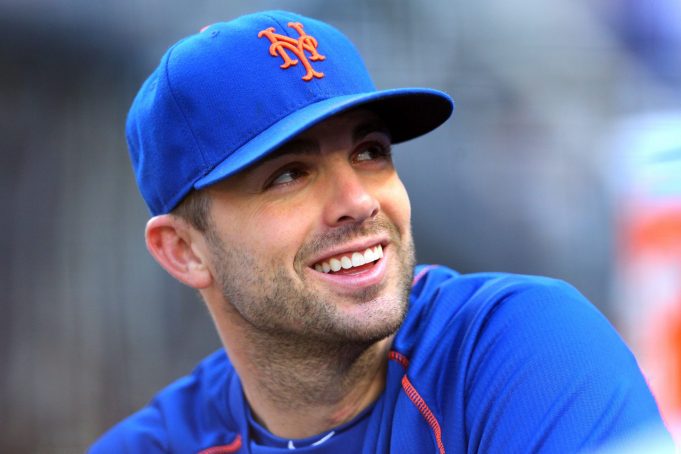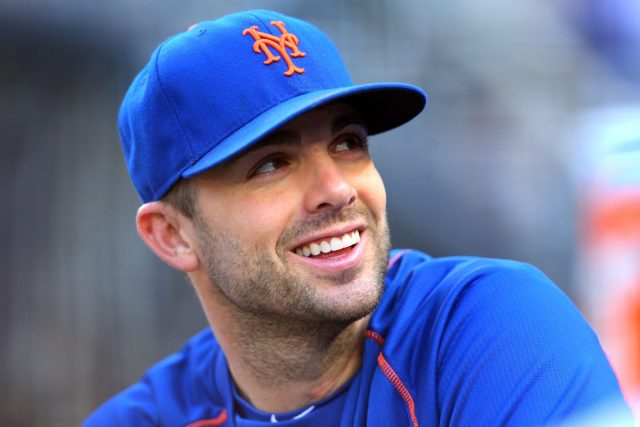 D
rafted by the
New York Mets
in the first round in 2001, David Wright was always expected to do great things on the diamond, and he has not disappointed. A fantastic third baseman and heart-of-the-order hitter for the majority of his career, Wright has only one thing left to do in NY – win a World Series.
Wright is a seven-time NL All-Star and a NY fan favorite. He burst onto the scene as a rookie in 2004, swatting 14 homers and 32 extra base hits in just 69 games. He's been the face of the Mets franchise ever since.
Wright's best statistical year was in 2007 when he joined Howard Johnson and Darryl Strawberry as the only Mets in baseball's exclusive 30/30 club. Injuries the past two seasons have limited him to just 75 games combined, bringing his career average down to .296. Despite the lost years, Wright still has a chance to finish his career with 250+ homers (242), 1000 Runs (949) and 1000 RBIs (970).
Wright's playoff resume, however, is pretty limited. The Mets have made the postseason only twice since his rookie year. In 2006, Wright was in the hole when Carlos Beltran struck out looking in the ninth inning of a Game 7 loss to the St. Louis Cardinals.  In 2015, Wright underwhelmed with a .208 average in the Mets' five-game World Series loss to the Royals. In both playoff years, Wright struggled to deliver, batting just .198 with two home runs in 24 total games.
A possible move to first base in 2017 may help extend his career a bit. Though, in all likelihood, at 34-years-old and coming off major neck surgery in 2016, Wright will likely have only one more chance to win a championship. Luckily, the 2017 Mets just may be the team to help him do it.