Before any other business is done, the New York Jets should take a franchise-changing path and hire Sean Payton.
T
he New York Jets. A franchise that has been ridden with such unwatchable bouts of fundamental-absent football — poor play turned into weekly norms of athletic atrocity — last season that one could call the whole debacle an impossible escape from consistent failure. And as an offseason of false hope arrives, the puzzle of assessing
how
to right the leaky ship — how -to fire up the engine with a downed transmission — is born again.
The ship's floating in its own right is on the weight of just a portion of the fan base that can't release from its beloved Jets even if it wanted to. That reality should strike you as an embodiment of the Jets' lowly standing: only hope, usually baseless and stupid, will be reason for fans to fill MetLife Stadium next season. Without my mincing words, I'll say definitively that the franchise is pathetic.
And as it enters another period of attempt — attempt to get the Jets winning games (more than ten, that is) again — let's take a step back. "Look at the bigger picture," as Frank Underwood would insidiously say. Let's analyze the branch of decision-makers first. The engine that powers the helpless machine should be fixed before the parts that create the final product. Excuse my metaphor — here's what I'm saying: it all starts at the top, and that's what the New York Jets should address.
Now, how about a head coach.
Todd Bowles, a well-regarded football mind of sharp thought and cumulatively positive results, will be the center of this commentary. The Jets' second-year head coach is obsessively collected — almost calculating his nonconformity with displaying emotion. Still, to be spotted with the occasional wry smile, Bowles is a coach who, as observers will tell you, is respected in his locker room. All the while, analysists won't gloss over his defensive pedigree — that of a first-rate coach.
Albeit a kind remark, praising Bowles' pure football side to his coaching is only a sliver of the holistic nature owned by a "good" head coach — and even this facet of the 53-year old head coach's game can be called into question. And despite my terming of his off-the-field pulse as "respected" without hesitation, Bowles has overseen a locker room that has at times been united and unwavering — and at others tumultuous. The Geno Smith–IK Enemkpali incident and the Sheldon Richardson tardiness and attitude problems being things considered, Bowles was not always at the helm in manners concerning a full, thoroughly controlled operation.
By measures of precedent, a second-year head coach who delivered results above expectations and in the realm of playoff inclusion his first year would be a safe man. Todd Bowles, who led a 10-6 season in 2015, and who was a qualified hire in the first place, by usual standards would have bought himself a free pass to be top dog in 2017 — unless utter catastrophe broke out. And with the Jets' standing, last in the AFC East with a 5-11 record, one could argue just that has happened – and that Bowles has lost control of it all.
For a refrain, though, I'll say this. Todd Bowles will be the head coach of the New York Jets in 2017. I'm not nixed by false perception, nor do I peddle reality or substantiated reports. My blueprint for moving forward without him — which I'm soon to outline — won't be accepted or adopted.
Now, back at it. In 2016, results were on the side on Jet opponents, and for New York themselves, self-imposed destruction was a common theme in the team's losing season. But underneath the win-loss record — ugly as it was — the revelation of a far worst beast lies. It's pretty simple: the team was not just beaten week in and week out, but it was demolished. Outscored 75-16 by the Dolphins and Patriots in weeks 15 and 16, competitors evidently steamrolled the Jets. Prior to those two intra-division matchups, the Jets narrowly beat a last-place 49ers team. If you look at how the Jets won and lost, the broad scope of such figurative — perhaps literal — horror is enlightened to a degree of seemingly impossible resolve.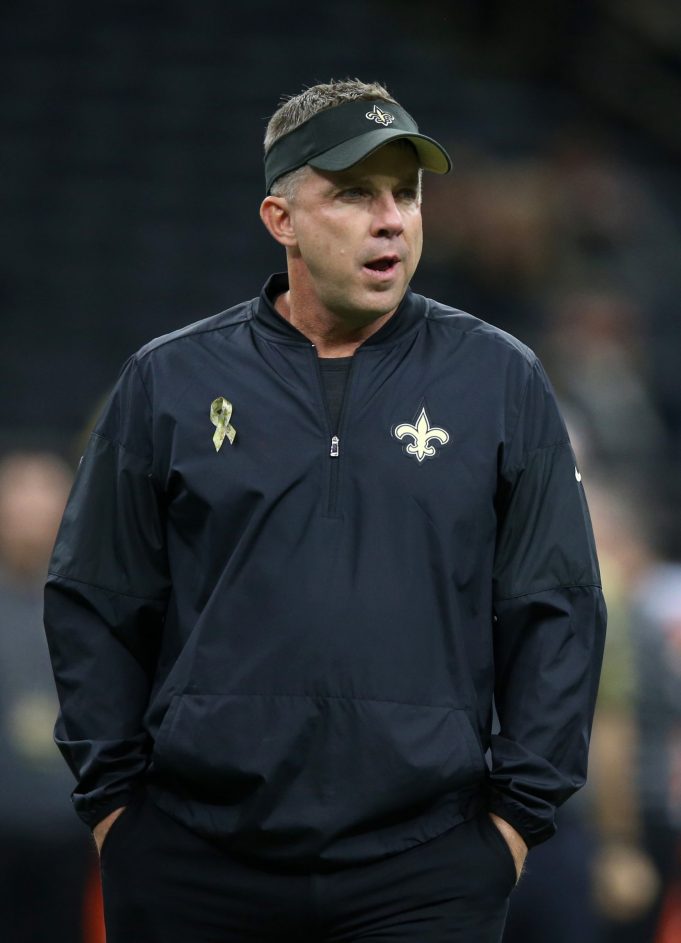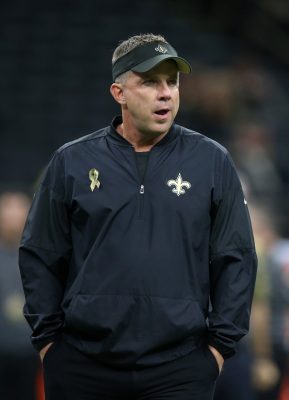 Naturally, the conversation for capturing that resolution would begin with Bowles. And given the facts, it's a conversation — among many others which I can only dream to comprehensively cover — that must happen. But before we go with the nuclear option, the replacement must be in total disclosure. In other words, the Jets must know just the man they will turn to in order to save the franchise.
There's no business for lengthy searches and hiring agencies. Patience has run as low as ever, and if the Jets — uniquely reluctant to undergo full-scale rebuild given the defeating trend that has become New York Jet football — seek to do just that, a consensus fixer must be beckoned. Because if there's anything the woeful Jets don't need, it's the subjectivity of a new head coach who is not a surefire guy. What the Jets do not need is a first-year head coach who may or may not be "good" at that ever-elusive top job – this simply cannot be a wait-and-see, learn-on-the-job deal.
That's how it was with Bowles (and Rex Ryan, Eric Mangini, etc.), and that situation made sense for its timing. Now, the Jets must either plug away and trudge forward with unflinching confidence in Bowles, or they must take a bold and dedicated path toward winning ways with a winning man.
Traits of experience and undeniable assurance that the replacement is "good," as I've now three times mentioned, will dictate the move to swap Bowles for a replacement. To be good by these measures, the coach would have to be a winner — one who in all football circles is respected and thought to be an honest-to-God leader.
That's the ideal image. Reality represents quite the aberration: each year, the coaching market features plenty of offensive and defensive coordinators, deserving individuals prepared to move up a rung. The Jets, on the other hand, must find that ideal hire. Similar to the Seattle's hiring of Pete Carrol in 2010 and like Denver's pickup of Gary Kubiak in 2015 — both men who had twice taken teams to the playoffs — the Jets should go after a man with exposure to the top job in the direst of times. Carrol, a proven winner at the college level and a successful head coach in New England, and Kubiak, the former Houston head coach, each led his new team to Super Bowl victories.
Though the market for that hire is ever so slim, the Jets will have to pull out all stops for the ideal option: Sean Payton — a man who's already won a Super Bowl in New Orleans. Payton's pedigree speaks for itself, and he has league-wide respect that has remained despite the Saints' recent losing seasons (that is, three straight 7-9 seasons since the team's playoff berth in 2013). Prior to 2012, though, the Saints were a powerhouse: a constant customer in the playoffs and a Super Bowl-winning team in 2010.
Of course, the record of Payton is stained with the indelible mark of New Orleans' "Bountygate" scandal, to which Payton was suspended the full 2012 season. Still, perhaps not a single football mind would hesitate to credit the offensive craftsmanship of Payton. He's been the steady hand behind the evolution of a future Hall of Fame quarterback, Drew Brees, and a key instrument to the creation of a consistent offensive juggernaut.
It's not a hard sell, really. Payton is a far more qualified head coach than Bowles is, just as he has a far superior track record. Payton fills the mold of an offensive fixer that better meets the demands of a city ravenous for even mediocre quarterback play and at-par weekly scoring output.
With reports that Payton nearly filled the head coach vacancy in Los Angeles and may have been considered to replace Chuck Pagano in Indianapolis, the proposition becomes a logical transaction corroborated by market truths. Payton can be had. While the negotiation for compensation is another story entirely, the Jets may well control the acquisition; the brass may hold the keys to bringing in a star-studded head coach with a well-documented ability to build a winning program.
And there's nothing more needed in New York. A build up. Not a teardown, start anew and hope for the best program. While firing Bowles may have the optics of that route, it is with the replacement of Sean Payton that such a series of transactions becomes a strike at gold for which the franchise has clamored so desperately — and so hopelessly.
So, let Sean Payton be a beacon of hope. If fate would have that the 53-year old will find another Pro Bowl quarterback, let that discovery be not in black and gold — but in green and white. And let winning return to New York on the foundation of this bold move, one that must come before any other.
Just let Payton do the rest.