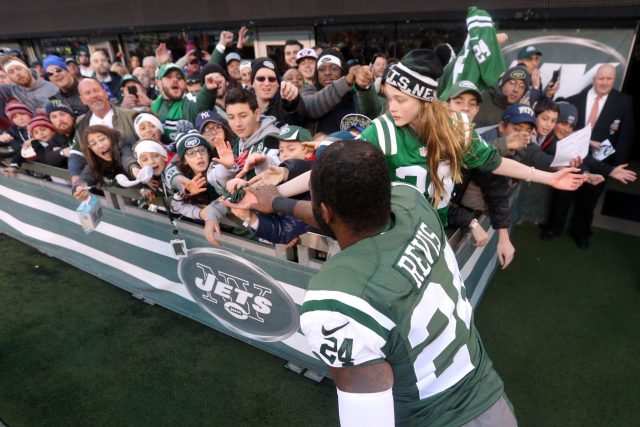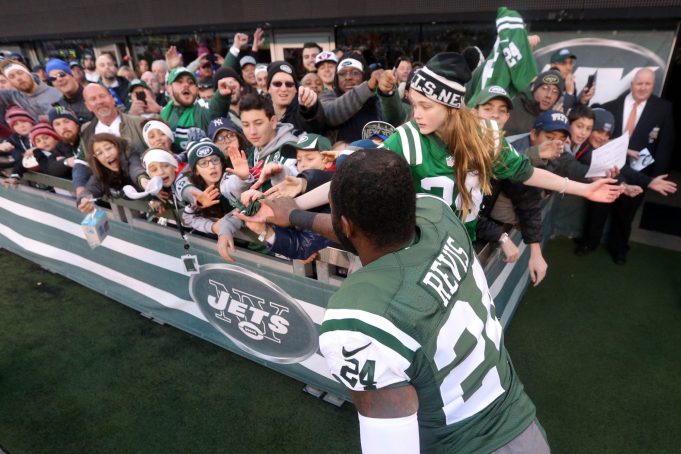 Darrelle Revis' attorney claims that his client, the cornerback for the New York Jets, is the victim in this unfortunate street incident.
New York Jets cornerback Darrelle Revis faces five pending charges, including two counts of aggravated assault, after allegedly being involved in a fight with two men last weekend.
According to a Pittsburgh police statement and a court document, the 31-year-old Revis also is facing charges of robbery, terroristic threats and conspiracy to commit aggravated assault after the incident Sunday at 2:43 a.m.
Darrelle's attorney spoke with reporters about the incident.
ESPN Staff writer, Cole Harvey, spoke to Revis' attorney, Blaine Jones, who said he anticipates Revis to turn himself in within the next 24-48 hours.
The Pittsburgh Police, however, say Revis was the aggressor and not the victim.
On Sunday, February 12 at approximately 2:43 a.m., Zone 3 Officers were dispatched to the intersection of S. 23rd and E. Carson streets for a report that two males had been knocked unconscious. According to the investigation, a 22-year-old male from Kittanning was walking along E. Carson Street when he spotted a male who resembled Aliquippa native Darrell Revis, a cornerback in the NFL. He asked if the man was Darrell Revis and he confirmed that he was. The male began recording the interaction on his cellphone and continued following Revis. At some point, Revis snatched the cellphone away and attempted to delete the video. Another 21-year-old male from Ross Township attempted to help the 22-year-old retrieve the cellphone. Revis then tossed the phone onto the roadway. A verbal argument followed. A male came to assist Revis. Both the 22-year-old and the 21-year-old state they were punched then remember waking up to talk to police. Witnesses state the two were unconscious for about 10 minutes.
ESPN's Adam Schefter is reporting this incident won't sway the Jets decision on what to do with the future hall of famer, but, honestly, who the hell knows.