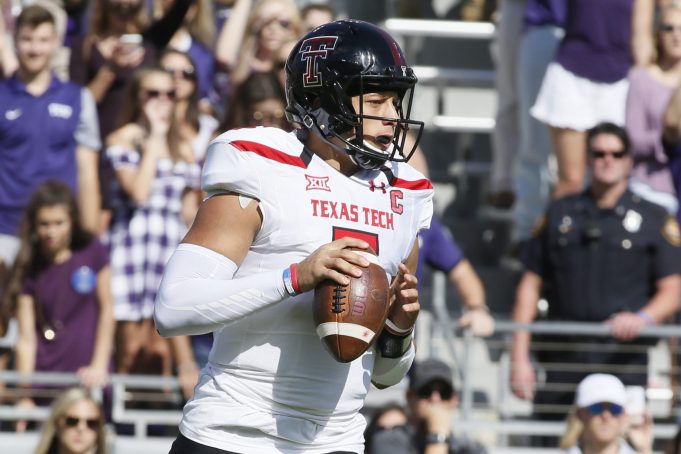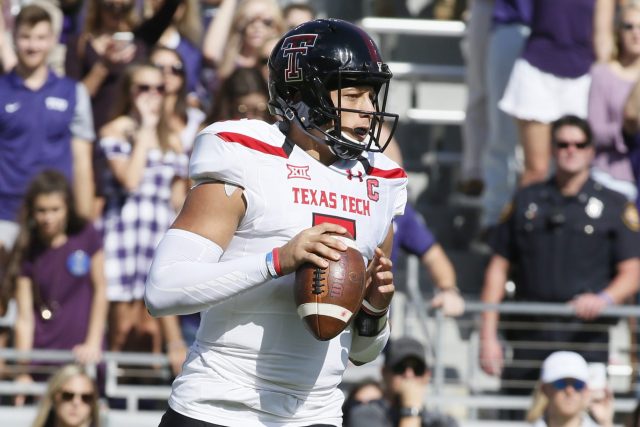 Draft Prospects
Players:
The reason Patrick Mahomes finds himself on the players' list is directly related to his draft position. He won't cost the Jets a first-round pick.
Sure, Mahomes played at Texas Tech, a system that is completely foreign to the NFL, but his skill set is intriguing for a second or third round selection. At 6-foot-3 and 215 pounds, Mahomes possesses mobility, a strong arm and improved accuracy. At times he'll rely on his feet too much, but that can be remedied.
The real steal in the draft could come in the form of Nathan Peterman. At 6-foot-3 and 225 pounds, Peterman represents a pure pocket-passer who played in an NFL system at Pitt.
The reason why he's not going to fly off the board until the third or fourth round this spring is because his raw physical tools aren't supreme. But guess what? Neither were Tom Brady's.
Peterman's poise, confidence and leadership abilities are exactly what a young QB in the NFL calls for.
Posers:
Don't get me wrong, I like Mitch Trubisky. His talent is far superior than any other QB in the crop. The problem with the raw talent is not only his experience (only having started one season in college), and his draft projection (top 10 selection).
The reason he's on the posers' list is because his top 10 projection doesn't warrant his actual value. In the Jets situation, it's too risky when the rest of the depth chart needs much plugging.
A mid-round QB selection is far more realistic and prudent at this point in the rebuilding phase, regardless of what the Jets feel about the UNC product.
Admittedly, Deshaun Watson is the trickiest of all QB prospects. He feels much more polished than Vince Young. His talents from the pocket seem like they will translate to the NFL.
Much like Trubisky, however, the price (a first-round pick) is too costly for a guy I'm not fully in love with.
Again, DeShone Kizer, in my opinion, is in the spot of "over drafted" at this current point in time.