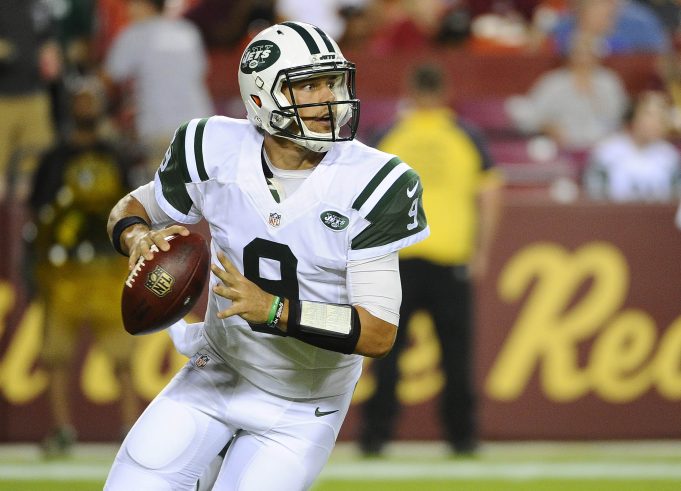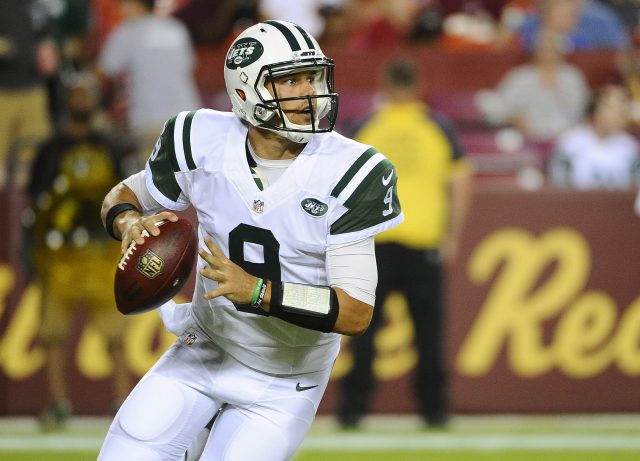 Current Jets QBs
Posers:
It's scary to think New York Jets general manager Mike Maccagnan drafted two quarterbacks during his first two years and neither is a stud. Even scarier is the idea that each guy represents a solid draft position, round two and four.
Bryce Petty is the one who's experienced playing time. In six total games and four games started in 2016, the second-year pro threw for 809 yards and three touchdowns to seven interceptions.
Nothing about his play indicates that there's something there. His raw physical tools are bright. His arm is fantastic and he looks every bit the part, but what's between the ears at the pro QB level leaves a lot to be desired.
Speaking of leaving a lot to be desired, Penn State product Christian Hackenberg was so poor in the early going that he basically red-shirted his rookie season in the NFL.
One of the weakest arguments presented by a Jets fan comes when they say, "Hey, look at Aaron Rodgers. Forcing the young QB to sit the first few years is the only way to go."
Wrong.
For all we know, Aaron Rodgers was ready from day one. For all we know, he may even be greater if he played from day one. Brett Favre was the only reason he didn't play from day one.
Hackenberg isn't being held back because Mike Maccagnan is forcing it. He's far away from the field simply due to the fact he stinks.
Reports about his accuracy are scary — the most important attribute at this level, by the way. And, to top it off, his mind — when looking to dissect defenses at this level — is comparable to Petty's during his rookie season.
The way Mikey Mac has drafted QBs during his first two seasons has provided a feeling of John Idzik reborn instead of Bill Parcells revisited.