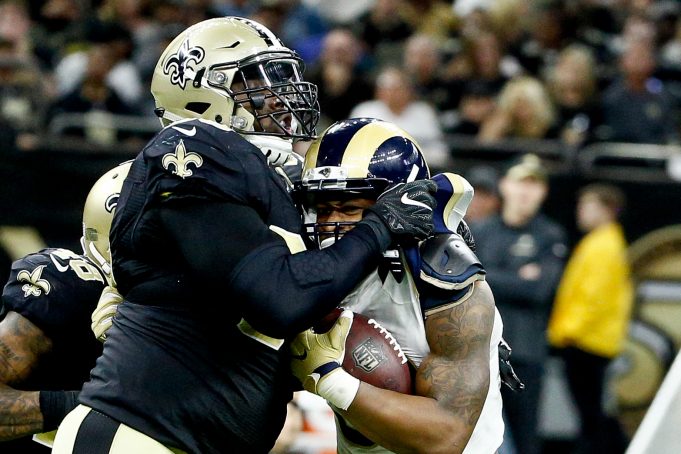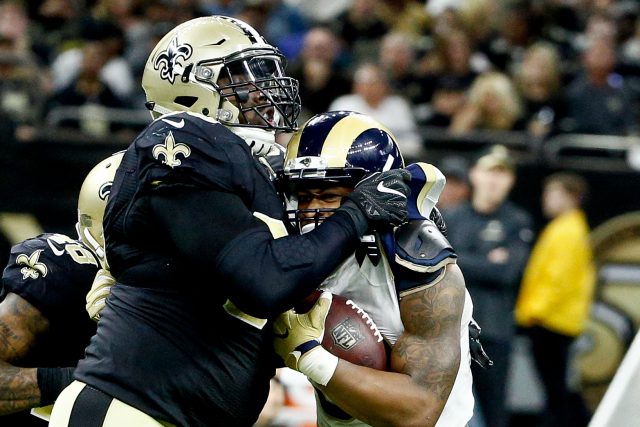 Sign Nick Fairly
New Orleans Saints' defensive tackle Nick Fairly had a career year in 2016. The former Detroit Lion had career highs in sacks (6.5) and tackles (43) while logging an impressive 22 quarterback hits.
The Giants need an interior lineman that can collapse the pocket up the middle on third downs. Hankins and Harrison, their starters at the defensive tackle spot last season, are both primarily run defenders with a lot to desire in the pass rushing abilities. Too often were opposing quarterbacks able to avoid the Giants' rush by stepping up into the pocket to gain more time to make throws. New York will benefit from a guy like Fairly who can move quarterbacks into the waiting arms of the team's premier edge rushers.
He won't come pricey either, playing on a one-year $5 million deal twice in the past two seasons, both of which were heavily incentivized. His latest contract with New Orleans carried a base salary of just $765,000.
Fairly is obviously still productive, though he'll turn 30 next season. If New York can ink him to a deal similar to the ones he's signed as of late, it would be a great addition to a defense on the verge of being one of the top three units in the league.