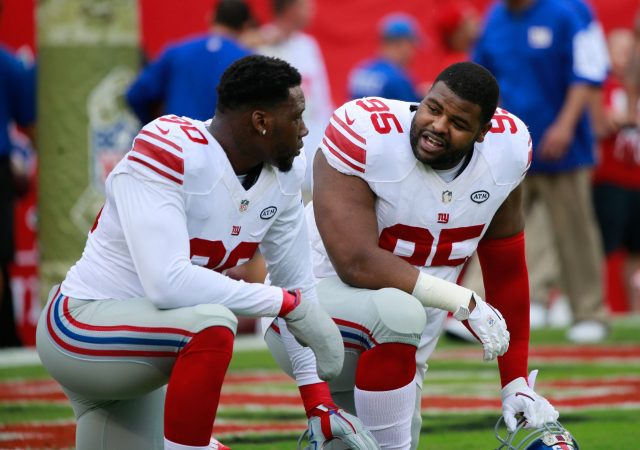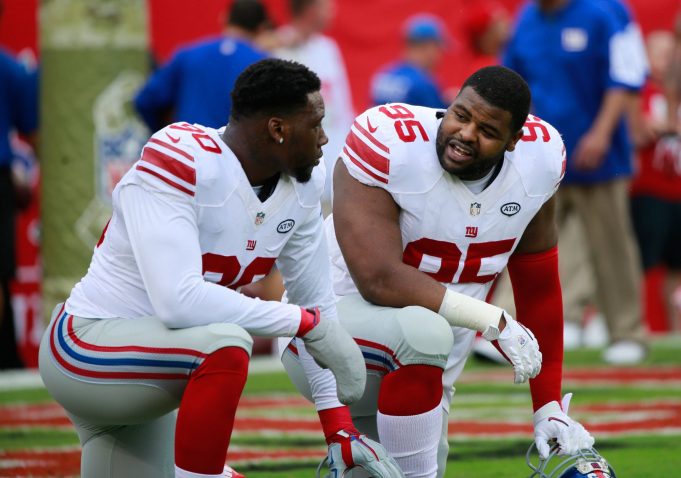 Bring back Johnathan Hankins
Try facing Ezekiel Elliot and the Dallas Cowboys twice a year without two hard-nosed run stuffers in the interior. That can go badly in a hurry, especially with a middle of the road linebacker corps.
The Giants need Hankins back and he likely won't get a better offer to move on elsewhere. His production was down from his outstanding 2014 campaign and the torn pectoral he suffered in 2015 will make teams weary. New York can bring him back on a two-year deal, worth about five or six million dollars annually. The Giants get to bring Hankins back on a reasonable deal and by the time the deal is up Hankins will still be in his athletic prime.
At only 24 years-old and coming off a year in which he totaled 43 tackles with three sacks, Hankins will be a force for years to come. Though his statical totals in 2016 weren't what many are accustomed to seeing from Big Hank, he's still a youthful and talented asset more than worthy of re-signing.