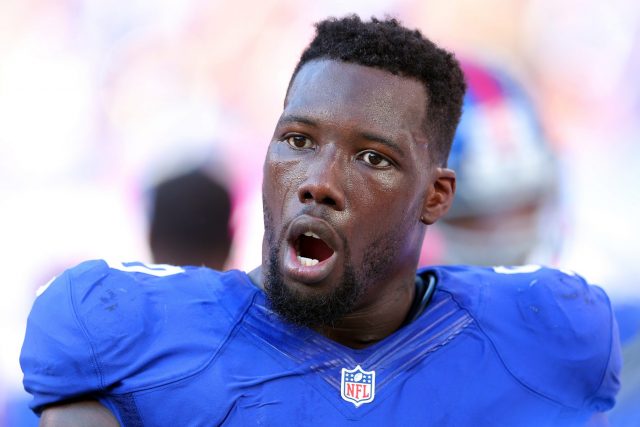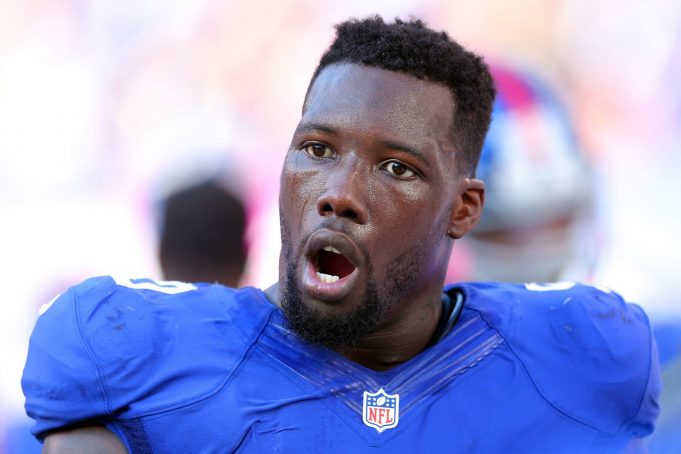 Attempt to negotiate with Pierre-Paul, but don't overspend
With Jason Pierre-Paul's reported baseline for a deal in the ballpark of what teammate Olivier Vernon received (five-years $85 million) the question becomes if the Giants' can justify meeting his demands. If New York gives Pierre-Paul the real he's pushing for, his cap hit will take up almost have of the team's available space.
He certainly had a 2016 campaign worthy of consideration for such a big deal. Pierre-Paul led the team in forced fumbles with three, tied for fourth in passes defended with eight, and finished second with seven sacks. He added 53 tackles to his stat line and added a 43-yard fumble return for a touchdown. This, all while playing just 12 games after suffering a core muscle injury.
Despite Pierre-Paul's exceptional production, it may be hard to hand him so much money with more gapping holes the team will need to throw money at. The Giants will also be cautious with a player that has played just one full season since 2013. There's no doubt the talented defensive end will find some taker to fulfill his monetary desires. However, none of those teams are likely to be in a position for a legitimate playoff run.
That is what the Giants should attempt to sell JPP on. Convincing him the team is poised for such a run, while offering him the opportunity to continue to play alongside the star-studded line of Vernon, Hankins, and Damon Harrison is key to getting Pierre-Paul to lower his price.
New York can certainly afford to dish out around $10 million per year for his services, not chunk change by any means. They win with good pass rushers and Pierre-Paul is one of the best. The team will have to hope a medium sized deal plus the chance to win and be productive can bring their star back home.
If not, the Giants will have dress his eventual replacement in the draft.