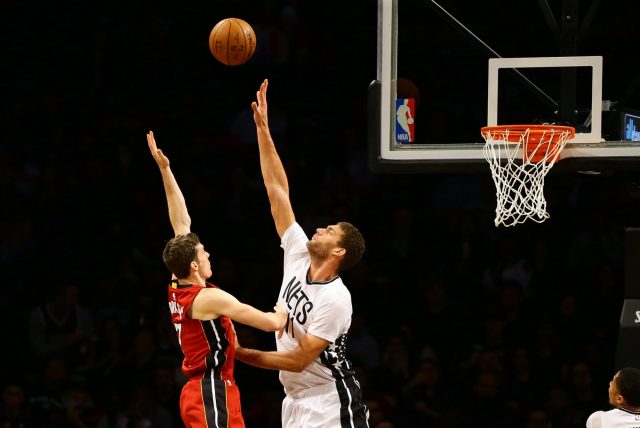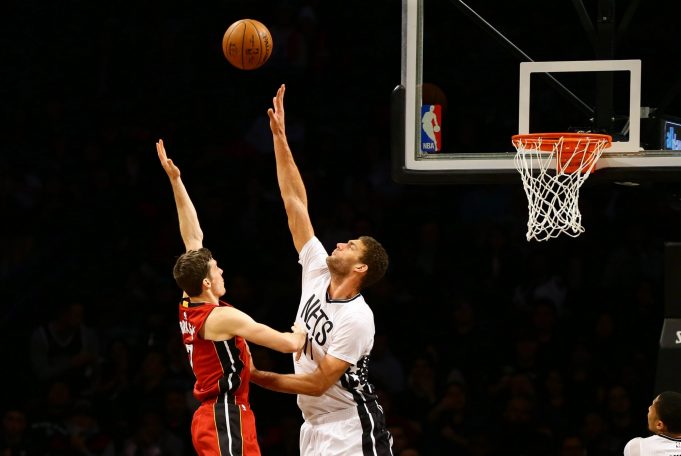 While the Brooklyn Nets were losing their 12th straight game, center Brook Lopez came up with the block of the season.
After Friday night, a 108-99 loss to the red-hot Miami Heat, the Brooklyn Nets have now lost 12 straight games. The loss also puts them in a bind of having won just one game over their last 24 contests.
This, my friends, cannot be spun in any direction other than crap.
However, there was one play at the Barclays Center that had the Brooklyn crowd get those fannies off the seats.
Center Brook Lopez turned back a Rodney McGruder dunk attempt:
In what could be the NBA's block of the season, Lopez flushed this one back clean. It wasn't one of those electric swats. Instead, it was a powerful, defensive facial.
Unfortunately, that's all the Nets have going for them at this time. At least the future looks bright, though — 2021 or 2022.