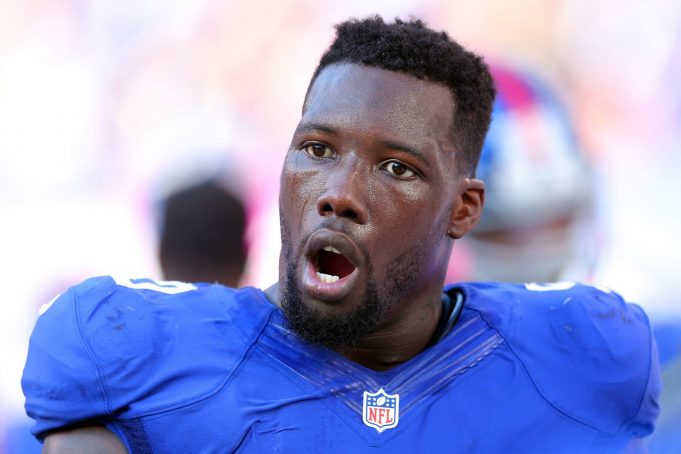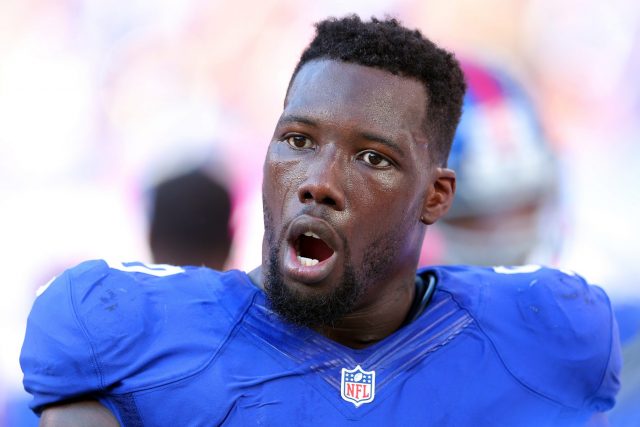 1. What do the Giants decide to do with Jason Pierre-Paul?
Last season, the Giants defense went from one of the worst units in the league to one of the best — allowing the fourth-fewest points in the league (18.9 PPG). The offseason additions of Olivier Vernon, Damon Harrison and Janoris Jenkins (all of whom were NFL All-Pro selections) undoubtedly sparked this turnaround.
But an underrated element of the defensive success was the impressive comeback of Jason Pierre-Paul.
In limited action in 2015, Pierre-Paul struggled. After returning midway through the season after recovering from the fireworks incident that permanently damaged his right hand, there were questions whether Pierre-Paul could ever come close to returning to the player he was before the accident. However, after hand surgery allowed him to ditch the bulky club he was forced to play with during 2015, he had a very strong season before suffering a season-ending groin injury in early December.
In 12 games, JPP recorded 53 tackles, seven sacks, three forced fumbles and a fumble return for a touchdown. He was superb against the run and was a force rushing the passer — as he ranked 15th in the NFL in quarterback hurries (24) despite missing the final four games of the regular season. The decision to re-sign him seems like a no-brainer, but it is not as easy as it seems.
With the mega-contract that teammate Olivier Vernon received last offseason for $85 million, Pierre-Paul is likely going to command an expensive long-term deal on the open market. And to further complicate matters, JPP has publically stated that he will not settle for less than a multi-year deal, removing the franchise tag option for the team that could have prevented him from hitting the open market.
Even with the huge spending spree last offseason, the Giants seem to be in a good financial position to re-sign Pierre-Paul, as the salary cap is projected to increase by $13 million from 2016. However, it is to be seen if they believe the 28-year-old defensive end is worth the large contract he is likely to receive on the open market, or if the additions of second team All-Pro Olivier Vernon and first team All-Pro Damon Harrison to the defensive line make him replaceable on the edge.
However, the lack of an established pass rusher behind Pierre-Paul on the roster further complicates this difficult decision, as players such as Owa Odighizuwa and have failed to emerge as key contributors. This lack of depth on the defensive line also complicates the decision to resign fellow defensive lineman Jonathan Hankins — who is also slated to become an unrestricted free agent as his rookie contract is set to expire.