Eli Manning will now be remembered in history as the only quarterback to blemish Tom Brady's otherwise perfect record.
Tom Brady pulled off the largest comeback in Super Bowl history, defeating the Atlanta Falcons 34-28 in overtime. Down 19 going into the fourth quarter, Brady, with help from Julian Edelman and James White, managed to tie the game. 
The Patriots won the ensuing coin toss and scored on the opening possession of OT. They completed their comeback bid to hoist the Lambardi trophy, in, arguably, the greatest Super Bowl game we have witnessed.
The win was Brady's fifth Super Bowl victory, tying Bart Starr for most championships by a quarterback. There was a lot of pregame talk as to whether Brady or Joe Montana was the greatest of all time. The miraculous comeback pretty much cemented Tom's legacy in the eyes of most. Although Montana is undefeated in championship games, winning four of four, Brady has been to seven, the most of all time and won five.
Elite Eli
The only quarterback capable of pulling off the unthinkable? That honor goes to Eli Manning, who ended the Patriots bid to an undefeated season in 2007 and has two Super Bowl victories against Brady.
Like Brady's victory against Atlanta, Manning relied on extraordinary plays that some will say required a dose of luck. Eli made the plays necessary for the win despite those Giants teams being equipped with great playoff defenses.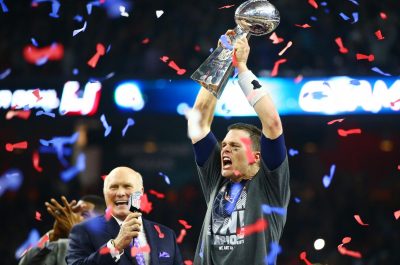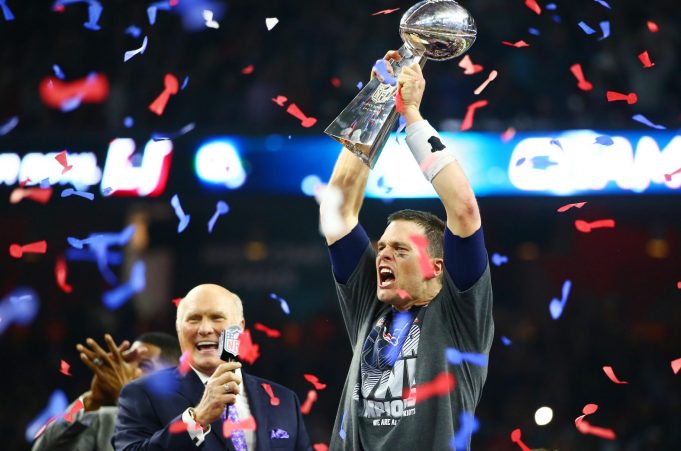 First, it was his inexplicable escape from the Pats rush, ending in a virtually improbable heave to David Tyree's helmet in Super Bowl XLII. Next, he followed that performance up with a clutch throw along the sidelines to Mario Manningham in Super Bowl XLVI.
Eli Manning outplayed Tom Brady in those two victories. For the two games combined, Manning completed 66% of his passes while throwing for 551 yards, three touchdowns and one interception. Brady managed to complete 62% of his passes, throwing for 542 yards as well as three touchdowns and one interception. Manning's 96.2 quarterback rating is almost a full 10 points higher than Brady's 86.4 quarterback rating.
Mention Manning's interceptions or his playoff droughts as knocks against his legacy, but his Super Bowl wins are undeniable. With Brady's latest victory solidifying himself as the greatest of all time, Eli Manning will be remembered in history as the quarterback to blemish his otherwise perfect record.