Super Bowl and New York Jets haven't been in the same sentence since 1968, but Jets fans have every reason to watch tonight's showdown.
T
here's a chance the legendary
Tom Brady
could fall to 4-3 in the Super Bowl with the three losses coming in his last four appearances. If that doesn't get you riled up as a Jets fan, I don't know what will.
Though, operating with this level of hatred for greatness is indicative of a more telling problem — Gang Green's fanbase has to be galvanized by rooting for the rival's shortcomings due to the failures of its own team.
But there are actually a bevy of other reasons Jets supporters should be enamored with the Super Bowl match-up. There's so much to learn from watching the Falcons and the Patriots square off with the prize being NFL immortality.
Of course, it's not easy.
The Pats are a constant reminder of the Jets misfortunes. No other team in NFL history has ever endured this much success in a 17-year period. It's not just about the four titles. This team has been a contender every year since the start of the century with a type of consistency and excellence that's unparalleled.
Then there's Atlanta, a team devoid of any championship hardware. At least that's something the Jets have over them. right?
Matt Ryan was named the NFL MVP last night after throwing for 38 touchdowns to just seven interceptions. He led the Falcons on an absolute tear that saw them finish the season as the eighth-highest scoring team in league history, completing TD passes to 13 different receivers (an NFL record).
Juxtapose the situations of teams in participating in the SB with that of the one that hasn't qualified for the postseason since 2010. Many Jets fans out there were so disgusted with how the season went, the "Fire Bowles" chorus reached incredibly-high decibel levels like that of the fake crowd noise pumped in the Georgia Dome.
There was obviously a reason to have a sense of displeasure with what transpired in the first 5-11 season in franchise history. Last year, the Jets went 10-6 and were knocking on the door of a playoff berth. This year, they finished with the sixth-worst record in the sport.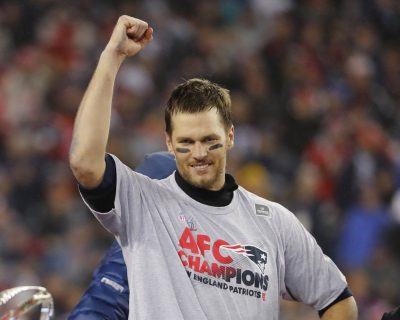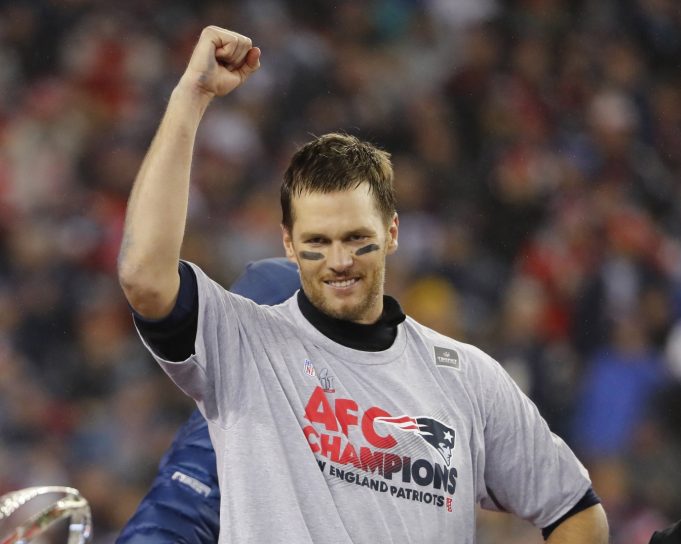 But firing a coach after just 32 games? Unnecessary.
After a failed stop in Cleveland, Bill Belichick was on the verge of getting another pink slip in New England. Today, he's lauded as arguably the greatest coach ever. In no way am I comparing Bowles to Belichick. That would be analytical malpractice. But warped in a sandwich of success is a slice of patience, something the Jets desperately need.
And then you look at a guy like Dan Quinn, who's about to coach in the SB for the third time in the last four years (first time as a head coach). This is a defensive-minded leader of men with experience. He comes from a winning background.
Doesn't this sound like Bowles, who in 2014 was the defensive coordinator for a Cardinals team that went 11-5 with the fifth-best scoring defense? Hmm …
But everyone wants to question if Quinn was the one that got away. The Jets fired Rex Ryan after the 2014 season and elected to fill the vacancy with Bowles when Quinn was available. It's simple though: as good of a coach Quinn's proving to be, his job is a lot easier when you have Kyle Shanahan as your offensive coordinator and the MVP as your QB.
Bowles simply doesn't have that luxury.
Patience. Give Bowles a chance to figure it out like New England did with Belichick. Maybe, just maybe a Tom Brady will fall into his lap. Who knows? Just kidding. That won't happen. But maybe they'll get a Matty Ice.
And let's terminate the "would've, could've, should've" game with Bowles and Quinn. The former is in a less favorable situation than the latter.
Look at the bright side, though. The Jets now have John Morton as the OC, who served as the wide receivers coach for a Saints team with a great offense — great sign.
This isn't going to lead to a successful period like New England's had. That just doesn't happen. The Jets aren't about to magically become contenders for the next two straight decades, and in all likelihood, they won't be in the SB next year like Quinn's Falcons.
But when you watch the game tonight, think about this: these are two highly successive organizations that exuded patience and created a winning culture that was contagious and attractive. Fire-sales aren't the only way to quell perpetual losing.
Sometimes all you need to do is surround the right guys with the right people with an MVP-caliber quarterback. Easier said than done though, right? Surely, this is a daunting task the Jets can figure out how to handle.