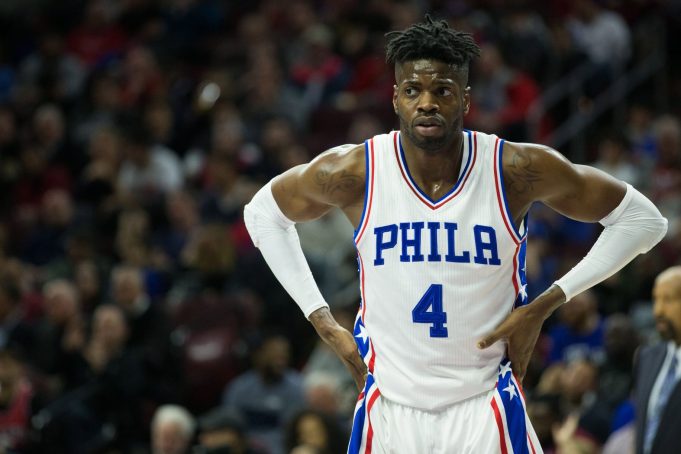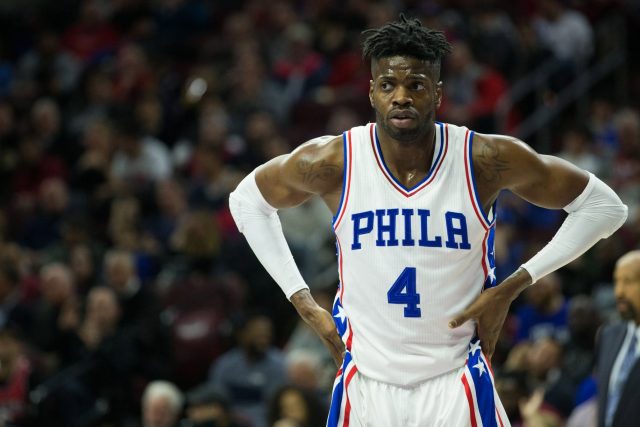 Nerlens Noel
Restricted free agent Nerlens Noel is a wildcard target for the Nets. The Philadelphia 76ers have a wealth of frontcourt players on their roster and may be reluctant to match any sizable offer. Noel is currently averaging eight points and a shade under five rebounds per game this season, coming off the bench. Drafted in the first round in 2013, the 6-foot-11 big man has been frustrated by his limited playing time and may be looking to move on.
In limited action this season, Noel has shown an increased efficiency from the field (59%) and free-throw line (73%), although taking a dip on points. These improvements in his game give potential suitors a glimpse in the former Kentucky Wildcats' potential.
The Nets are in desperate need of an athletic big man that is capable of running the floor and finishing above the rim. Noel, although relatively unproven, fills this gap and has a huge upside if brought into the right system. Look for the Brooklyn Nets to take a long hard look at incorporating Noel into their current youth movement.
The Brooklyn Nets roster woes will not be solved by Sean Marks this offseason, or maybe even the next. Teague and Noel alone will not make the Nets contenders in the Eastern Conference. However, signing one or both of them has the potential to rejuvenate the franchise and provide a much-needed boost of optimism for the team's fan base.
It is evident that the problems created by the Billy King era run too deep to fix overnight. The future of the Nets is contingent on Mark's ability to convince top quality players to buy into the new philosophy and sign long term in Brooklyn. If the current Nets' front office fails to bring life back to the Barclay Center this offseason, we may start to hear faint screams for the firing of Kenny Atkinson and Sean Marks.