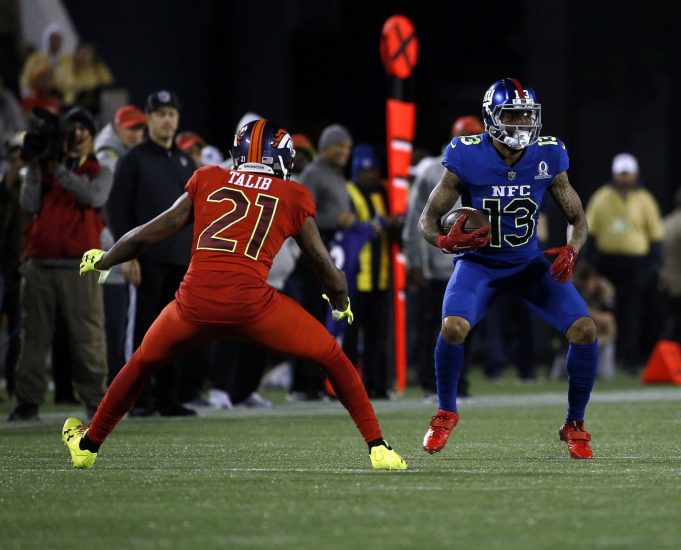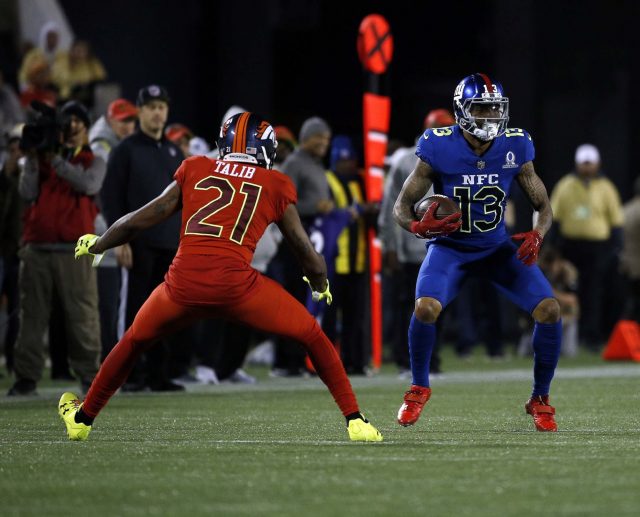 New York Giants stud wideout Odell Beckham Jr. not only led all receivers at the Pro Bowl with 93 yards, but he had a special message.
Yeah, we know … the NFL Pro Bowl is horrible. Honestly, the league shouldn't even play the game. In such a contact sports, it's really not necessary.
Still, it shouldn't force you to not keep up with what your favorite players did. Take New York Giants young wideout Odell Beckham Jr., for example.
OBJ led all receivers in the game with six hauls for 93 yards. The closest man to his numbers came in the form of Seattle's Doug Baldwin, who came away with just 67 yards.
More importantly than the stats, though, OBJ had a special message for the fans:
That's a wrap from the #ProBowl! @OBJ_3 with a message to all the Big Blue fans! pic.twitter.com/EKUyVAT0Ty

— New York Giants (@Giants) January 30, 2017
That's right. If you didn't already know it by now, it's official: 2017 will be the Giants year.
The AFC beat the NFC in Sunday night's Pro Bowl, 20-13.
NFC falls to the AFC 20-13. @OBJ_3 leads all receivers with 6 catches for 93 yards. #ProBowl #GiantsPride pic.twitter.com/lPRVAiUqvC

— New York Giants (@Giants) January 30, 2017