Many questions surround the New York Jets' QB situation, but none of them can truly be answered until an offensive coordinator is in place.
P
lenty of buzz has already begun to surround the
New York Jets
on who their next starting quarterback should be, and right now, it's an impossible question to answer. Many of the Jets faithful and analysts alike have tried to figure out the solution to Gang Green's quarterback puzzle, but the pieces have yet to be laid out.
While Christian Hackenberg and Bryce Petty appear to be the only options on the roster that will carry over from last season, both are still labeled as projects and aren't ready to start in the NFL yet.
With two works in progress on the roster, it's evident that help is needed at the quarterback position. But without an offensive coordinator to implement a specific offensive philosophy, how can one truly pick who will be under center next season in Gotham?
The search for a new offensive coordinator has begun and a few have been interviewed for the position, but so far one has not been named. According to head coach Todd Bowles, via Connor Hughes of NJ Advance Media on Tuesday, Bowles stated he is "pretty sure" who his next offensive coordinator would be, although nothing has been made official yet.
Members of Jets brass have interviewed with former Houston Texans offensive coordinator George Godsey, Denver Broncos running backs coach Eric Studesville and New Orleans Saints wide receivers coach John Morton.
The Jets also tried to interview with Philadelphia Eagles quarterbacks coach John DeFilippo, but were denied the opportunity by the Eagles, who seem to value DeFilippo and his development of young quarterback Carson Wentz. The Jets more than likely saw this as well, and were interested in bringing DeFilippo to town to help develop Petty and Hackenberg.
If Bowles is "pretty sure" who his next offensive coordinator is going to be, it apparently has been narrowed down to three names. All three names on the list the Jets have interviewed have different coaching styles and would command a different type of quarterback, which is why determining who the next starting quarterback is going to be is impossible at the moment.
Studesville would come over from a Broncos team that wanted to implement a run first philosophy, but had trouble setting their gameplan into motion due to injuries and poor running back performances. Studesville appears most unlikely to snatch the Jets offensive coordinator job since he interviewed two weeks ago and reports from Connor Hughes of NJ.com are that he will be returning to Denver.
That leaves two names, barring a surprise, left on the Jets radar.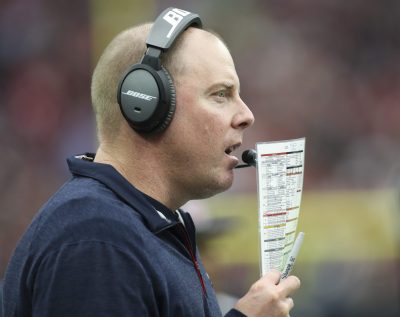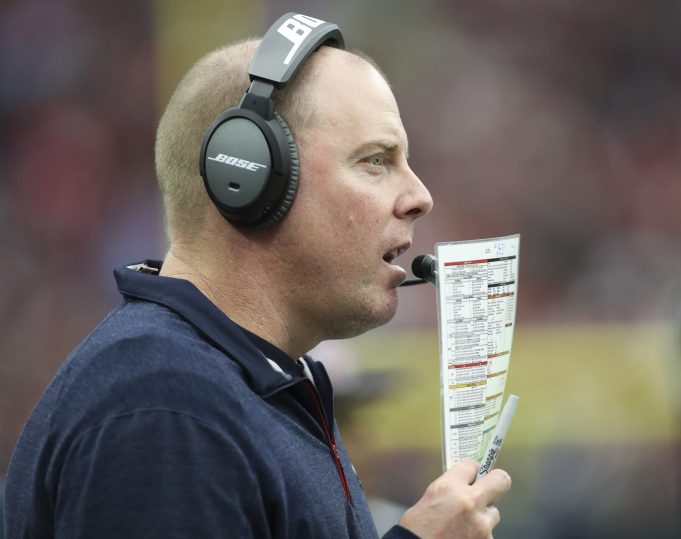 Godsey and the Texans decided to mutually part ways after their playoff loss to the New England Patriots. Godsey runs a fairly conservative offense with a run-first philosophy – a policy that could fare well for the development of the young quarterbacks on the roster, as the weight of the game is distributed heavily on the running backs. Godsey did however have numerous issues this year getting Texans quarterback Brock Osweiler to find any sort of success.
The other route the Jets can take is Morton, who interviewed with the Jets at Tuesday's Senior Bowl – the same day Bowles made his "pretty sure" comment.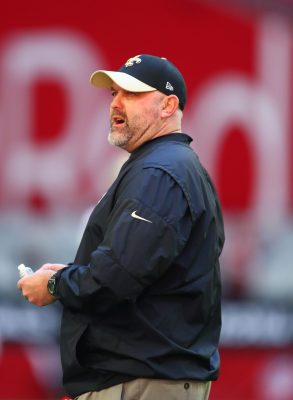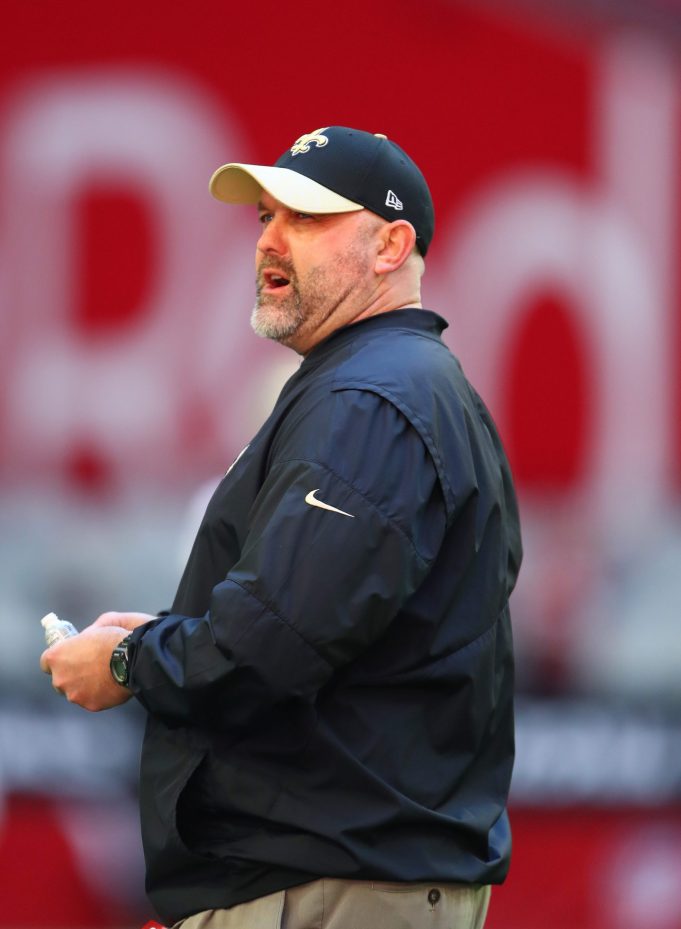 In New Orleans, Morton has done a tremendous job with a Saints wide receiving core that featured two 1,000 yard receivers this year in Brandin Cooks and Michael Thomas. Morton would bring a gunner's mentality to the the Jets offense, making a trade for likes of Tony Romo, or a move to try and sign Tampa Bay Buccaneers' free agent Mike Glennon a much better possibility.
Although he doesn't have offensive coordinator experience at the NFL level, Morton and his fresh philosophies could help further develop the Jets young wide receivers and help breathe new life into the passing game.
Whichever route the Jets decide to go, all talk behind who will be the starting quarterback next season should cool off until an offensive coordinator is in place to implement an offense.