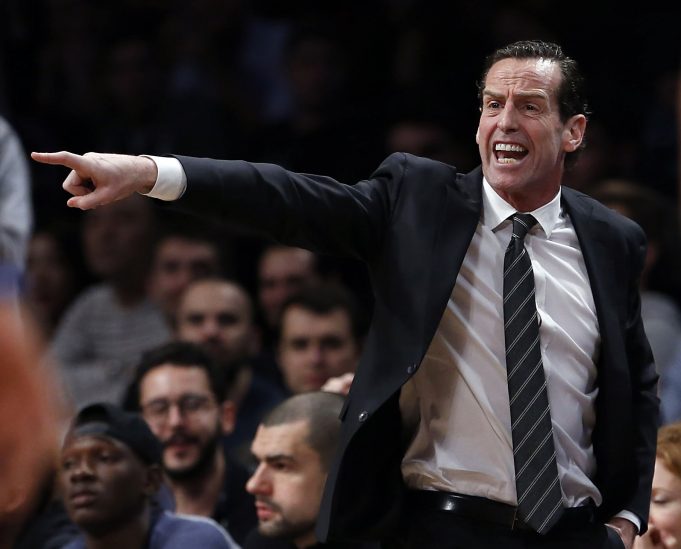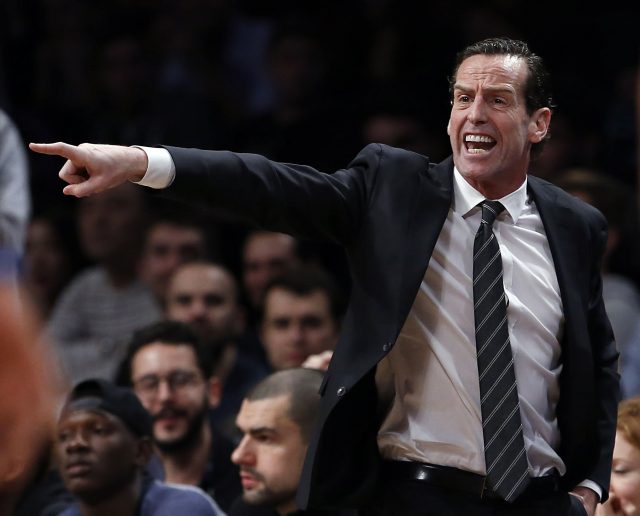 Report Card
Brook Lopez: B+
Brook Lopez started the game on fire, scoring at will through three quarters. Lopez started the game shooting 6-7 and scoring 16 of the Nets first 17 points. Lopez did his best Steph Curry impersonation, knocking down a career-high six three-pointers in the first half. He seemed to score from everywhere on the court. Torching Hassan Whiteside in the paint and spreading the floor shooting 7-14 from three-point land. However, all his personal accolades couldn't result in the win.
Starting at Power-Forward, Booker did not attempt a shot in the first half and only four shots overall. The Nets need more from the 6-foot-8 forward, who signed a two-year, $18 million contract in the offseason.
Brooklyn got strong offensive production from their second-year shooting guard. Bogdanovic scored 17 points and was a perfect 6-6 from the free throw line. However, Bogdanovic could not be found at the end of the game. He needs to be more aggressive to close out games, attempting only two shots in the fourth quarter.
Foye failed to make an impact on the game, managing to score only two points in twenty-eight minutes of action. As a veteran leader on the floor, Foye cannot settle for such minimal impact in games.
As a part of the carousel of point guards in the Brooklyn Nets backcourt, Dinwiddie had a solid game providing the Nets with ten points, five rebounds and four assists. The former D-League standout is working hard to find a home in the NBA.