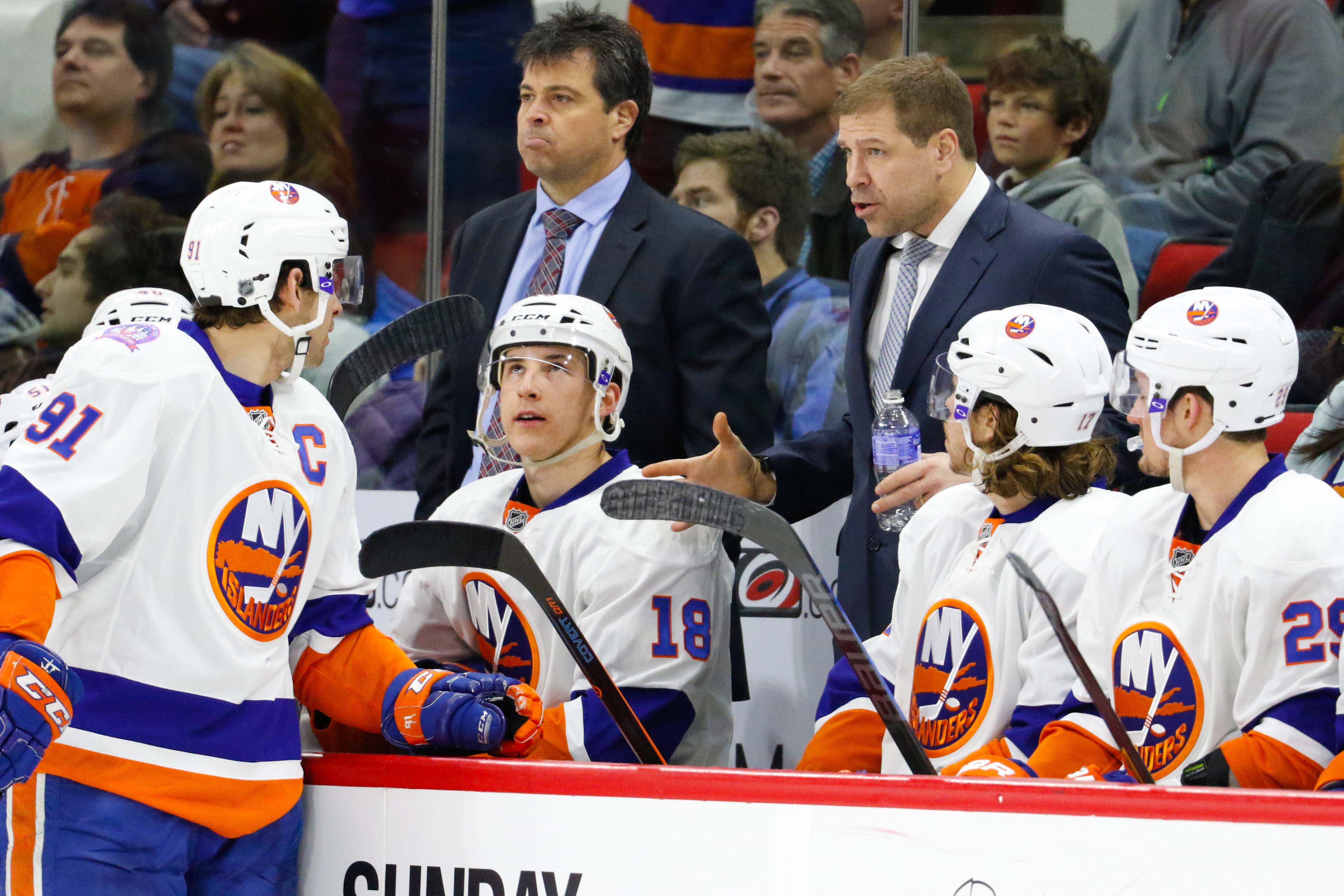 3. Doug Weight
It's still very early to have an informed opinion on Doug Weight's tenure. We'll know his impact after about 10-15 games behind the bench. For the well-being of the Islanders, it's probably in their best interest to hire someone from outside the organization, but to discount him as a candidate altogether is unwise.
Doug Weight knows the team better than any other eligible candidate, and maybe, just maybe he could be what the Islanders are looking for.
Despite only having one game coached (and winning that game 3-0), Weight is one of the most decorated players in NHL history, having been inducted into the Hockey Hall of Fame in 2013.
On top of his 1033 career points in 1238 games, his 2006 Stanley Cup win with the Hurricanes, he has also played in 97 career playoff games. Weight captained the Islanders for his three years here. He was John Tavares' first NHL captain and his influence left an impression on the burgeoning superstar.