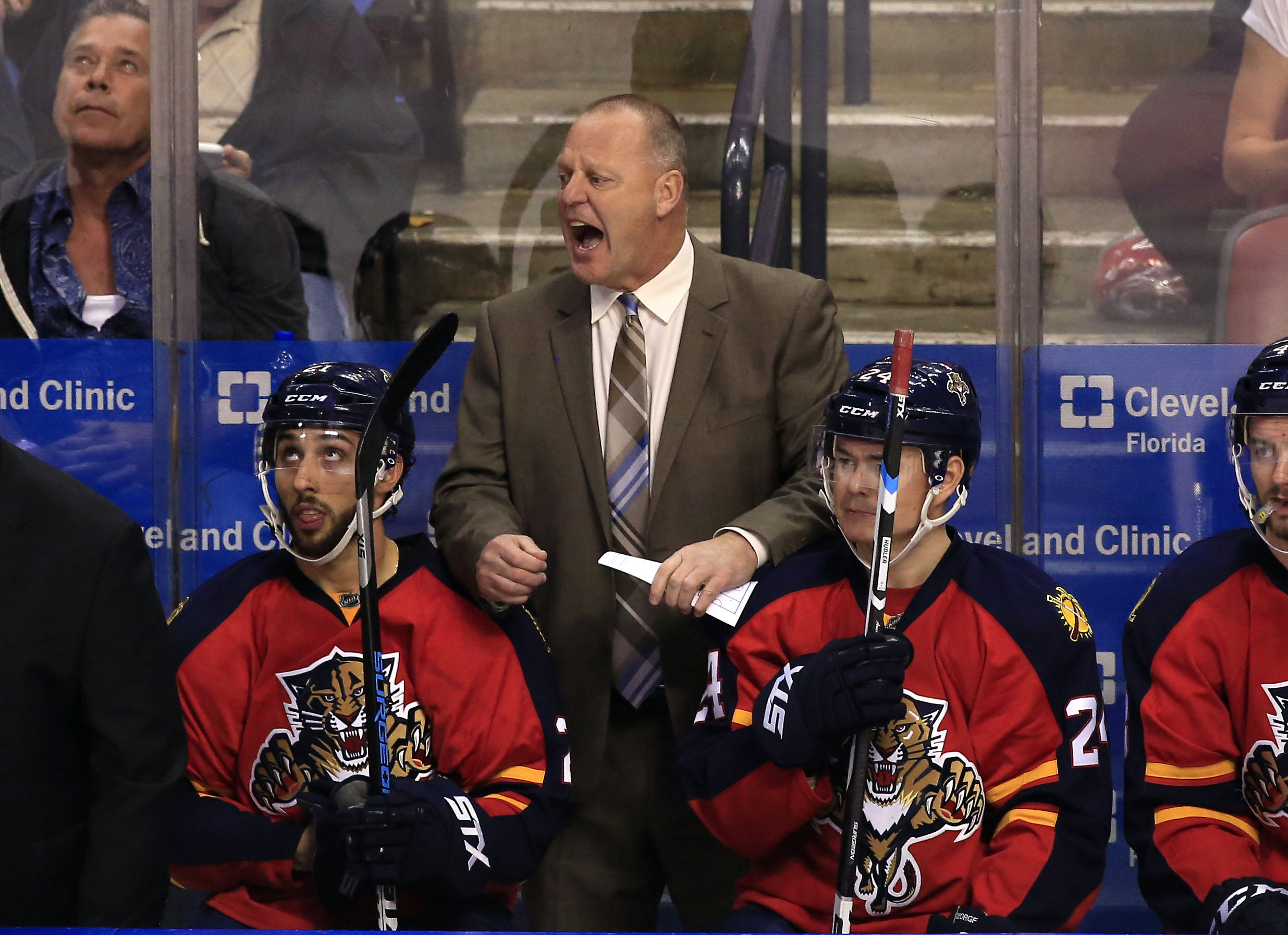 1. Gerard Gallant
Who else at number one but the first guy the Isles will interview?
Hearing NYI have permission to talk to former Florida coach Gerard Gallant. He was an Islanders' assistant from 2007-09.

— Elliotte Friedman (@FriedgeHNIC) January 18, 2017
Gerard Gallant's firing earlier this season was criticized widely within NHL circles, especially so since the Florida Panthers just posted a record season last year. Panthers players felt guilty themselves, speaking nothing but praise for their former head coach.
Gallant's Panthers won a franchise high 47 games in 2015-16, good for a 103-point regular season and their second-ever Atlantic Division title.
Despite being ousted in the playoffs by the Islanders in six games, many considered the Panthers to have been the better team in the series and that they were only bested by spirited performances from Thomas Greiss and John Tavares.
According to Arthur Staple, the Gallant conference was already developing before Capuano was fired:
Just to add to @FriedgeHNIC and @TSNBobMcKenzie reports on #Isles and Gallant: Permission to speak was requested before Capuano was fired.

— Arthur Staple (@StapeAthletic) January 18, 2017
It's hard to image a circumstance where the Islanders would not at least discuss the coaching position with Gallant in light of Capuano's firing.