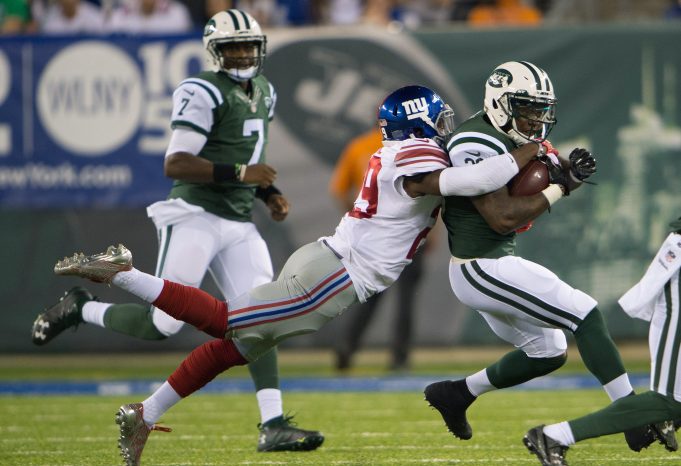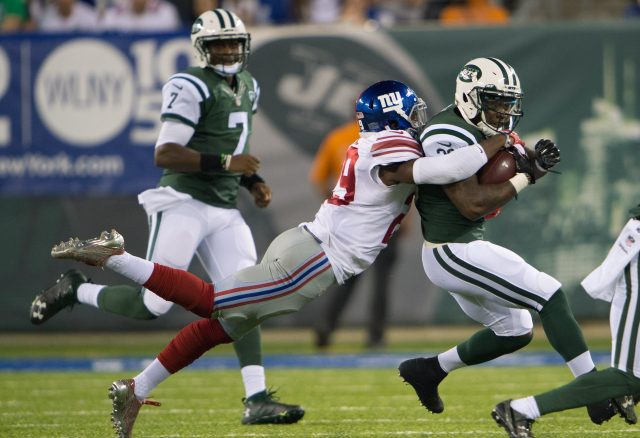 Nat Berhe
When the Giants selected Nat Berhe in the fifth round pack in 2014, the jury was out on the young safety. On one hand, he was a physical talent with exceptional speed that had a nose for the football and a love for the game. On the other, Berhe was vastly undersized for the safety position, with many believing that would severely limit his potential.
During his first season, Berhe went largely unnoticed. He did make noise in training camp but since he played at a smaller school, the coaching staff had him learn the ropes from veterans like Antrel Rolle and Quentin Demps. In his second training camp, Berhe impressed once again — unfortunately, however, a calf injury ended his season before it could get started.
Heading into 2016, there was a hole at safety next to Landon Collins. Darian Thompson — the Giants most recent third-round pick — was the odds-on favorite. But once again, it was Berhe who played a high level during the preseason and the coaching staff rewarded him for his efforts.
Living up to his "Missile" nickname, the youngster delivered hard hits and was seen all over the field. Unfortunately, however, that came with a price, as Berhe dealt with concussion issues on two separate occasions.
A core special teamer and a true physical presence, it wouldn't be a surprise if Berhe sticks with the Giants. But injury issues seem to be a constant with the 25-year-old — and that alone can force him elsewhere.